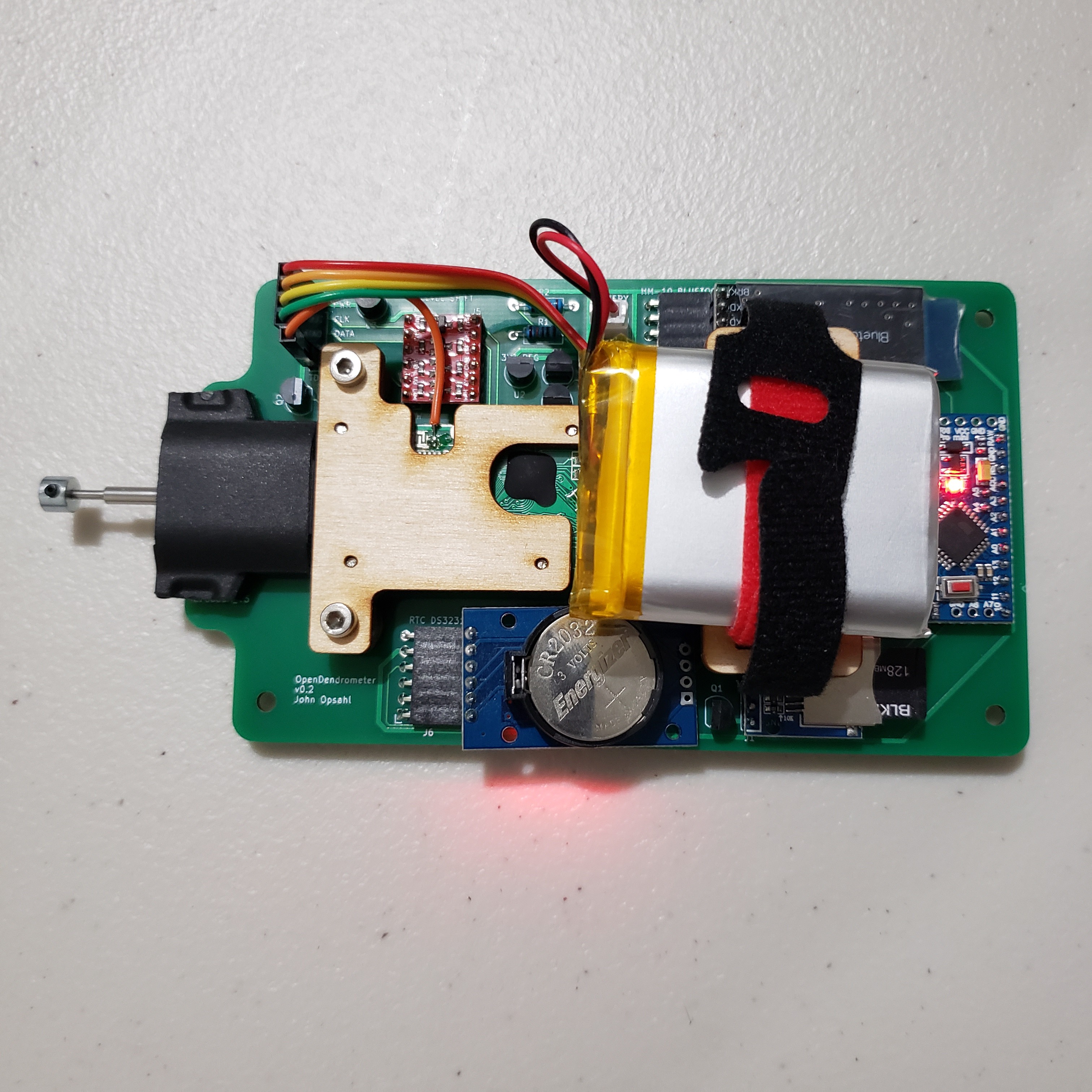 OpenDendrometer board v0.2 has been received, assembled, and tested. All device functions are working properly. It reads the signal from the tread depth gauge (TDG), logs the TDG measurement and a timestamp from the RTC to the SD card, goes to sleep, wakes up if either the 4 minute period is over or a Bluetooth connection is made, and transfers data over Bluetooth upon request. The only unexpected finding was that the MCP1700-1502E/TO 1.5V regulator is actually providing around 1.3V. to the tread depth gauge. Fortunately, this lower supply voltage doesn't seem to effect the operation of the tread depth gauge. 
Next step is measure battery current draw during a few test operations. Ultimately, the goal is to confirm that the reduced power consumption strategies are working and to put together a battery life estimate for the device.

I am super happy with this board revision! Not only has it been my first board revision, but also the first time I haven't fully breadboarded before committing to fabricating the PCB. In addition, I have been wanting to develop a low-cost, low-power, Bluetooth, Arduino data logger design for years now. It is so great to finally see that come to fruition.