I've been working on modeling a case to include the filter wheel, removable LED light panels, and a tripod mount. It's been a slow process because I've had to learn Fusion 360 for this project.
But I finally got the first test prints, and it's all fitting together better than I had expected for a first go around.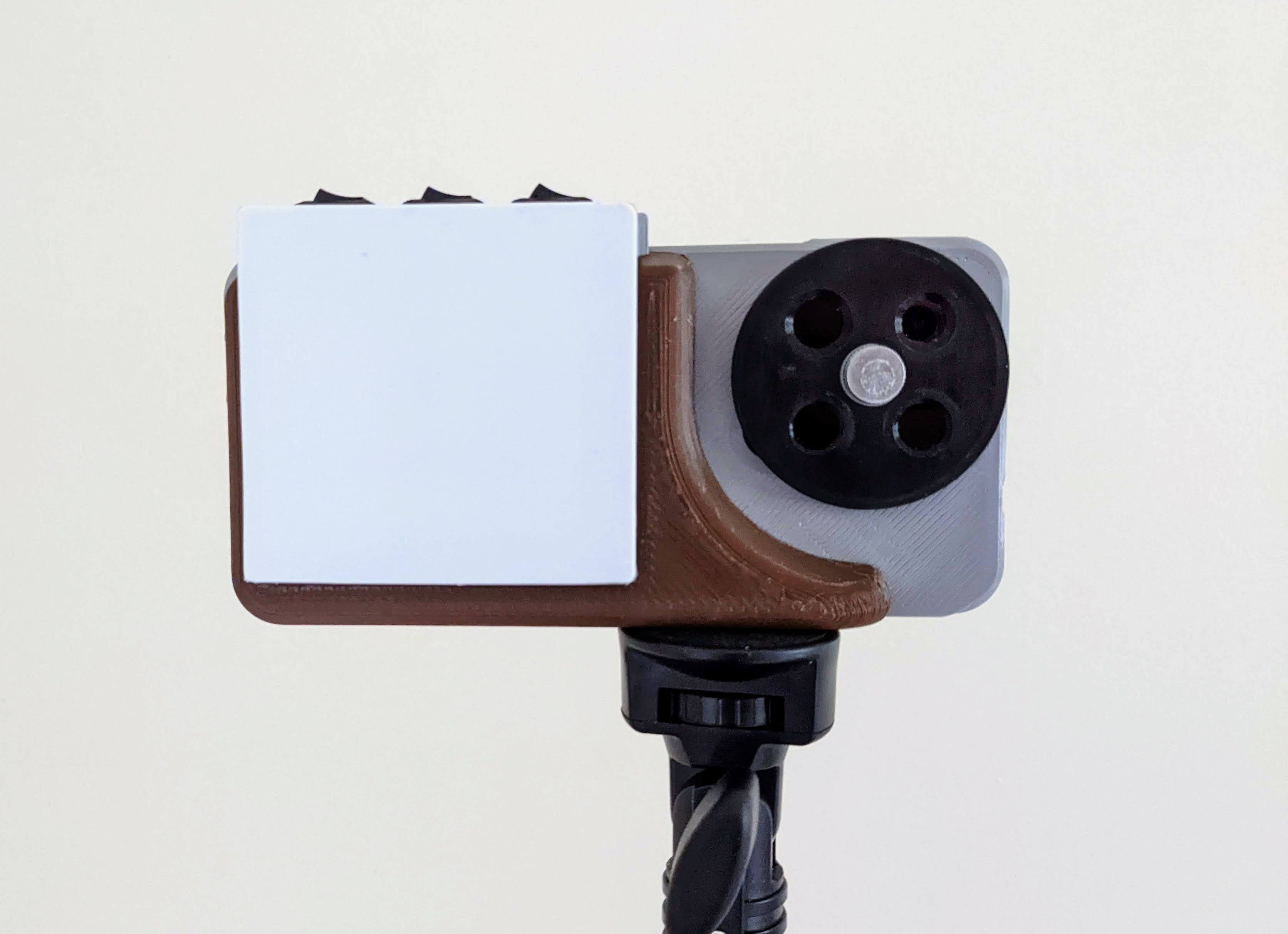 Mounted on a tripod, with LED module. 
                                   I only have white LEDs wired up, but next is UV and IR LEDs.