The schematic diagram below shows the electrical connections of the electronic components.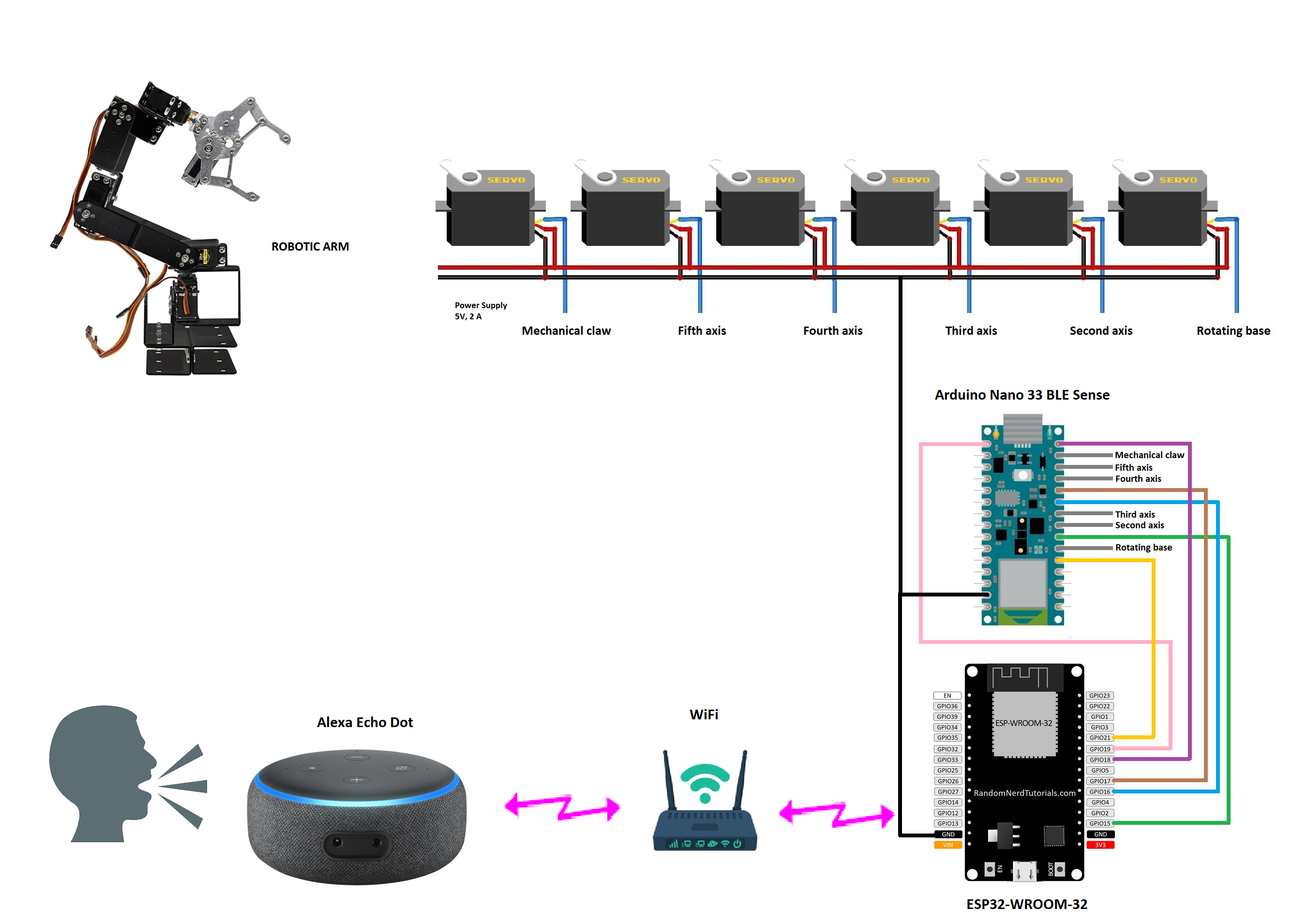 How does it work?
We use voice commands to perform three functions: 1) controlling a bottle; 2) controlling a board; and 3) controlling a box.
The voice commands are activated through Alexa Echo Dot, and they reach the ESP32-WROOM-32 board via WiFi.
Finally, these voice commands are transmitted to the Arduino Nano 33 BLE Sense board, which controls the robot arm.