Hello!
It has been a while since the last update. There has been a lot of debugging hardware and software. The big update is that there is now a functional dashboard...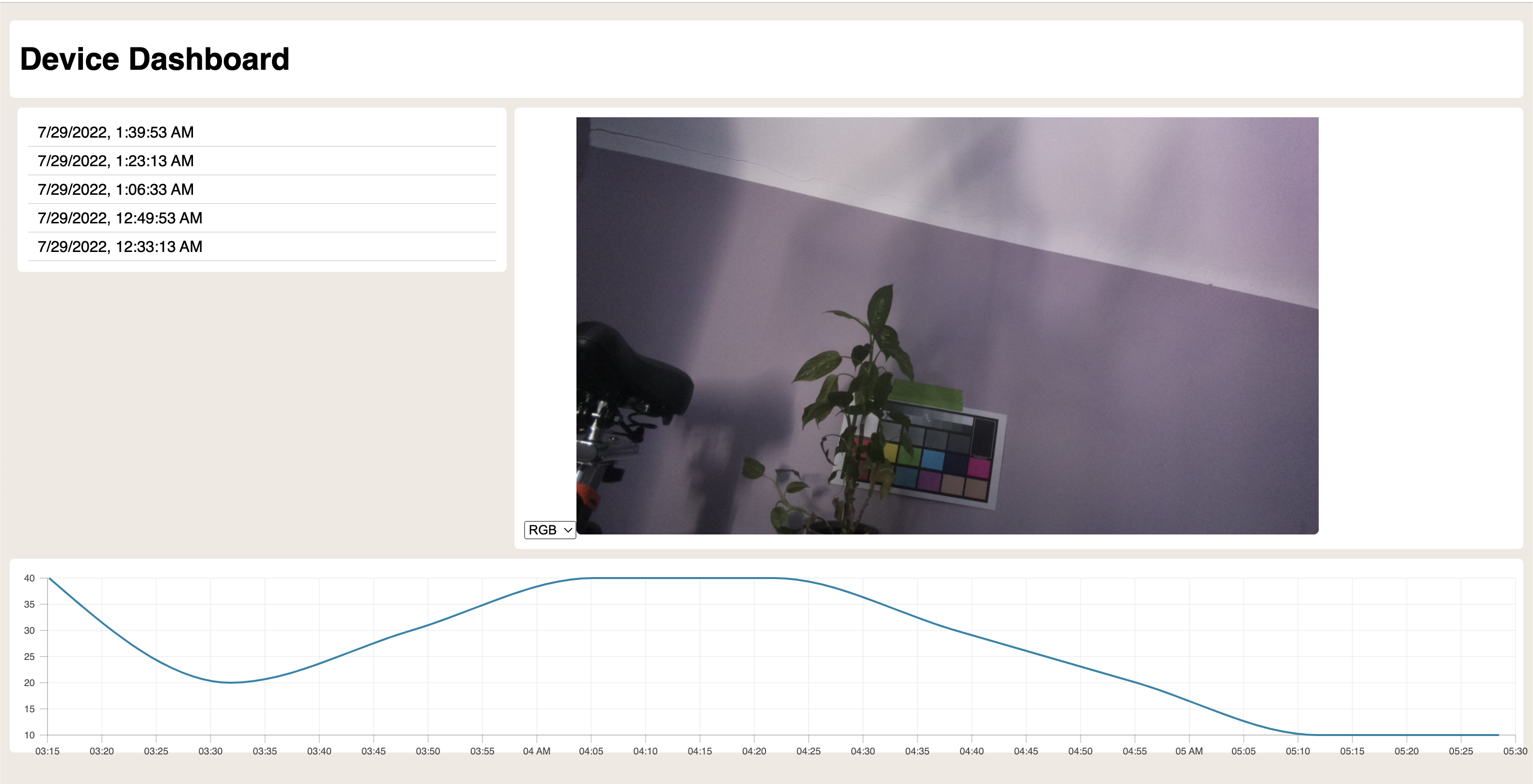 Although it is not pretty, these are the three main components of the dashboard, the list of snapshots (with multiple images), the image view where you can switch between the different images, and the timeseries chart showing the growth chart. 
I am working through some bugs and a practical example with real data. I am starting some pepper seeds that I hope can show a good growth chart and a good example of NDVI.