As we bring this project together, it's time to assemble the components. We have breadboards, PCBs, motors, and battery packs (oh my).  We have worked with several ideas, and this is the end result for a layout.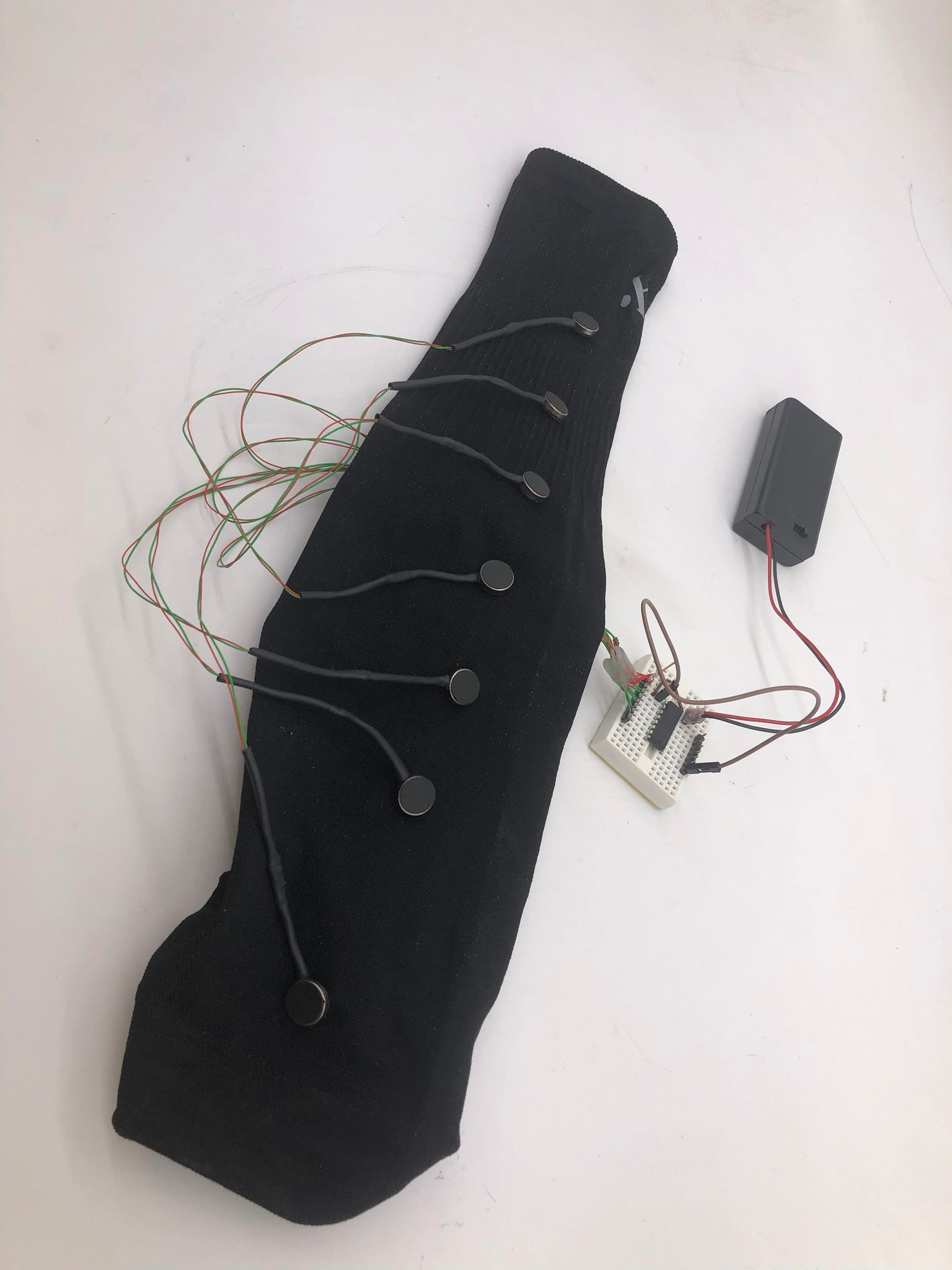 Wearing the sleeve is comfortable.  It's a compression sleeve used by athletes, and those it is meant to take a lot of abuse (i.e., physical activity and sweat).  It can be worn for an extended period of time without a sensation of being weighed down by a lot of equipment.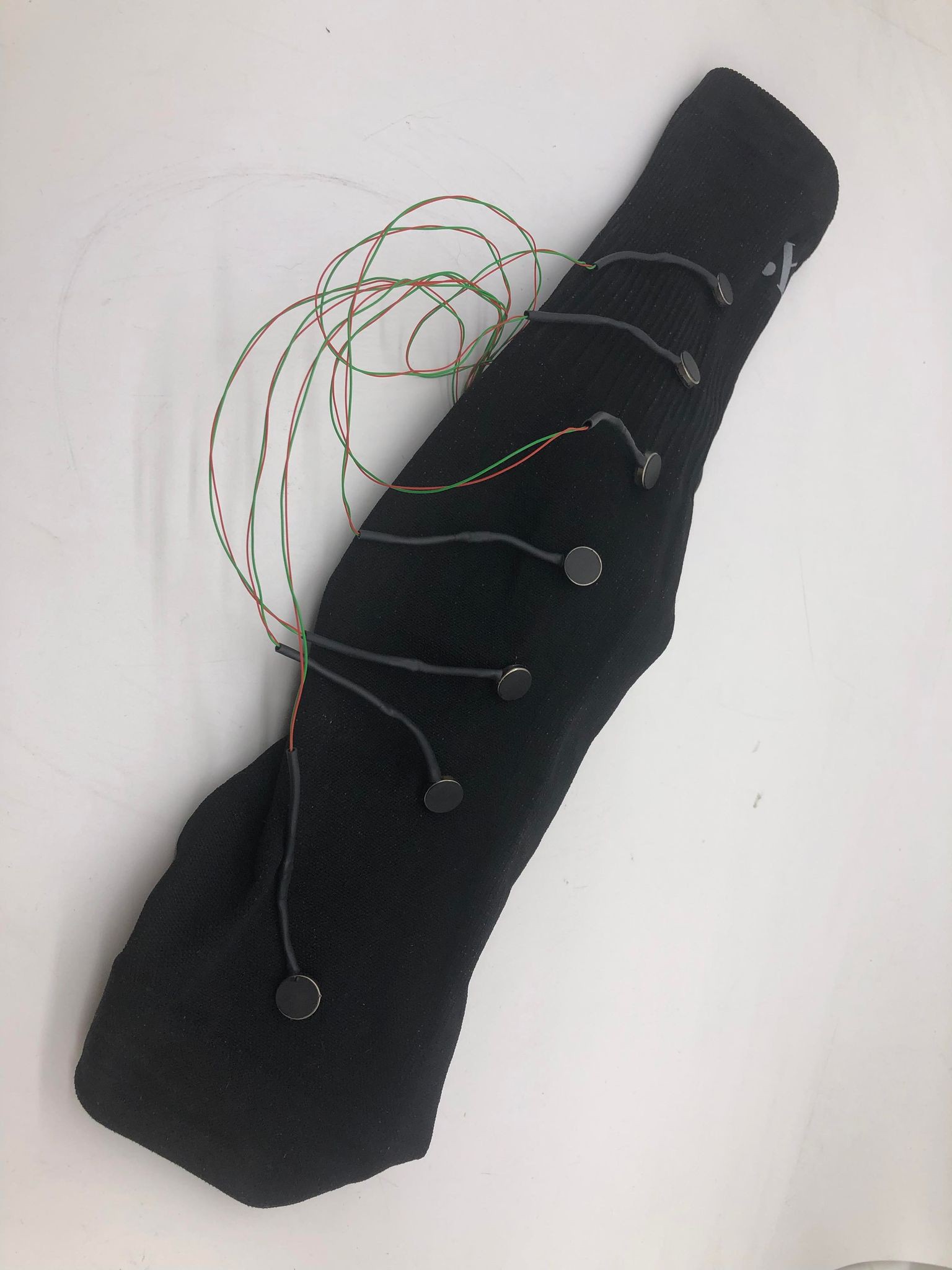 The battery pack and control board are attached to the back of the sleeve for ease of use.