Before Sending a Board to production I always check my Design in a 3d Viewer.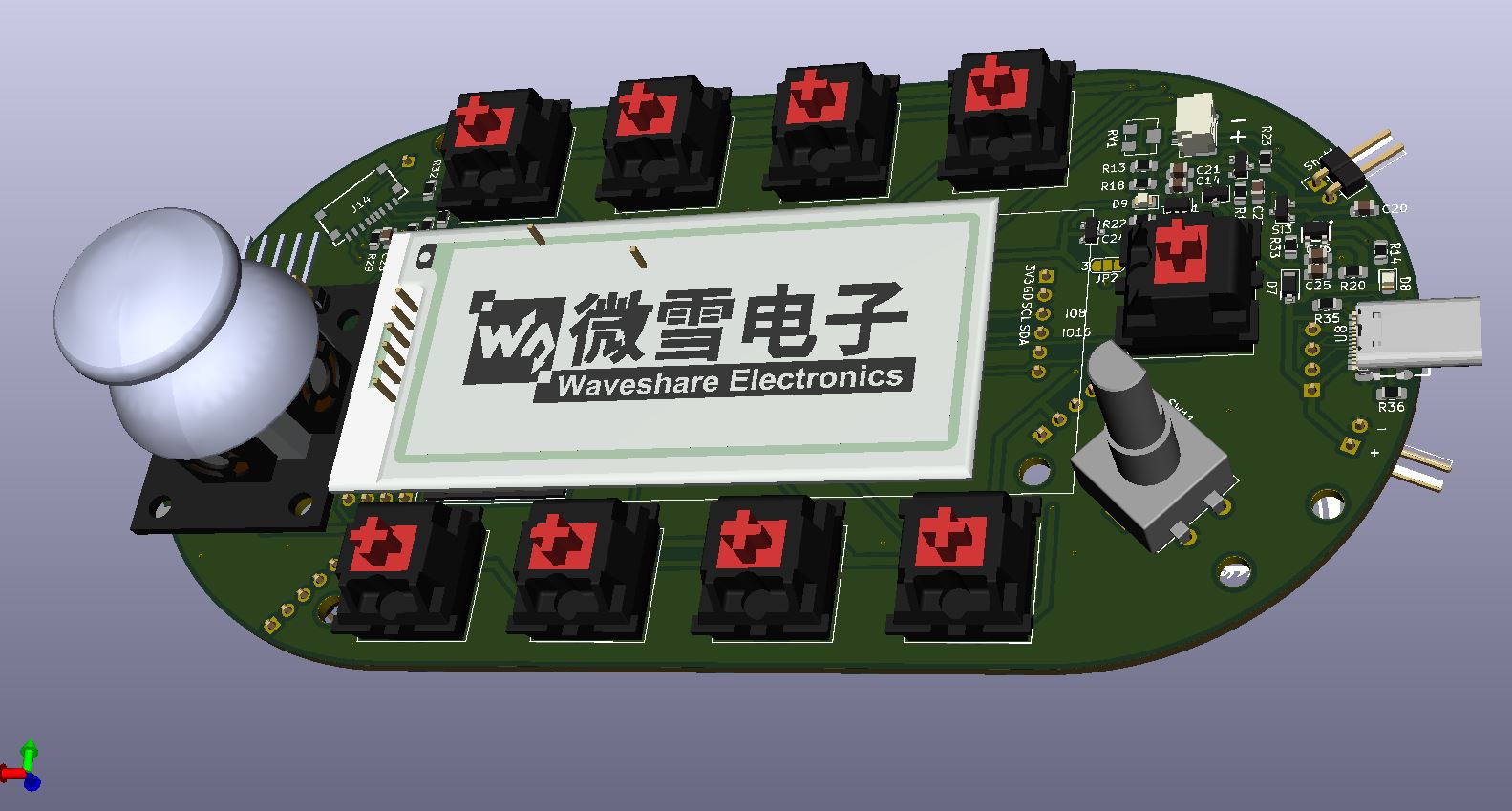 You may notice this Joystick in the upper left: I noticed it is cheaper to buy these modules on a PCB than building one my one.
Bottom: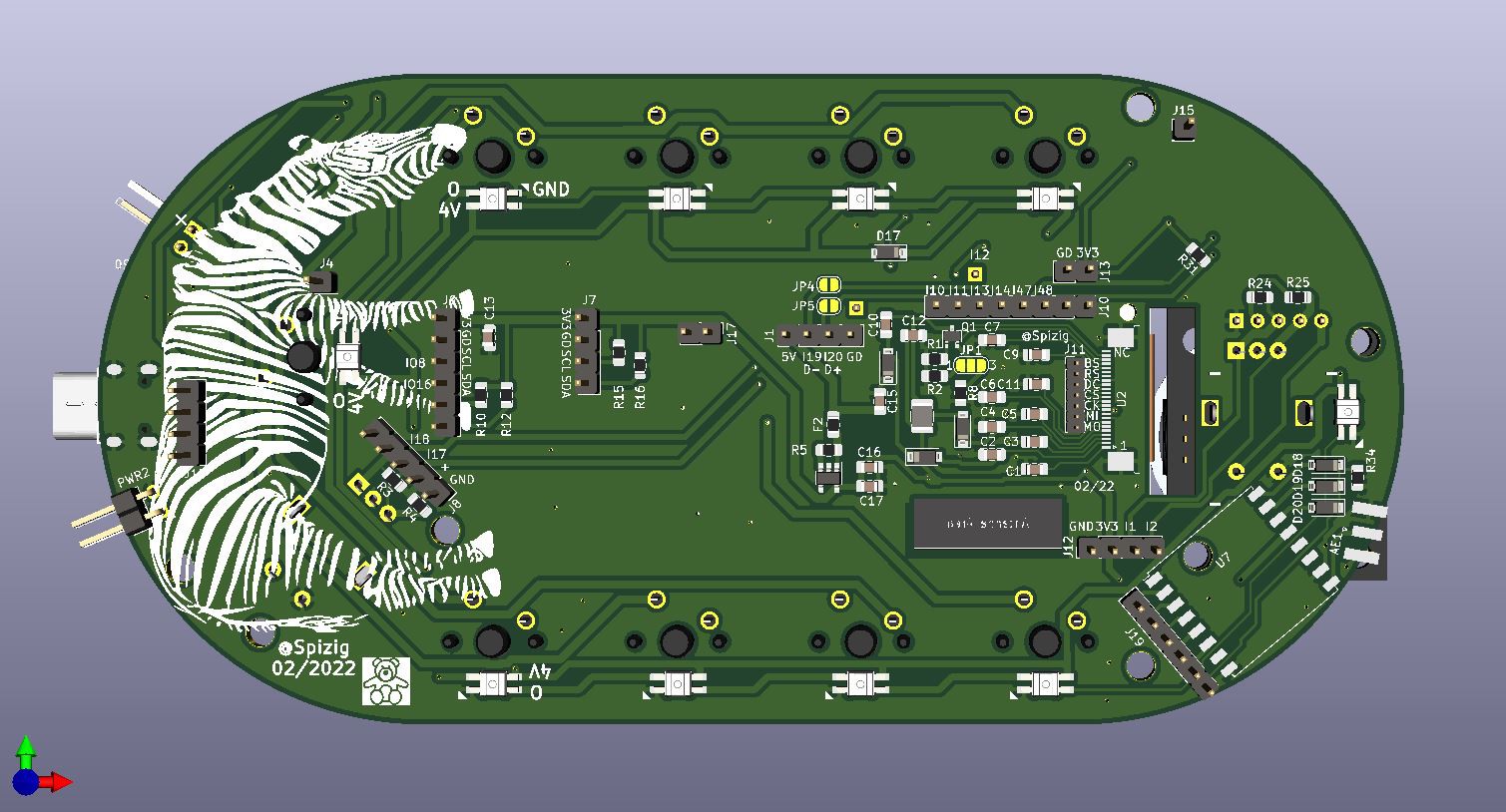 What do you see in this pictures:
I decided to leave some space between the keys. This gives me the most opportunities in choosing different Keycaps
I added two I²C Connector headers J7 and J5. On this headers you may add some additional sensors like Air Quality SGP30 or Gryo MPU9250
You may see the Space for the RFM95 Lora Module on the backseide on the lower right side. This was really a pain to layout it in this tight space. But I still decided to add an SMA Connector for an external Antenna.
Before Production:
In earlier Days I always printed out parts and doublechecked of everything fits perfectly with the parts. From time to time I still do this.