In computer enviroment, is difficult to say  what is worst.... get parts/resources, or putting them in working condition.....
I found a old Pentium tower with the ISA bus nedded to use the Digitizer board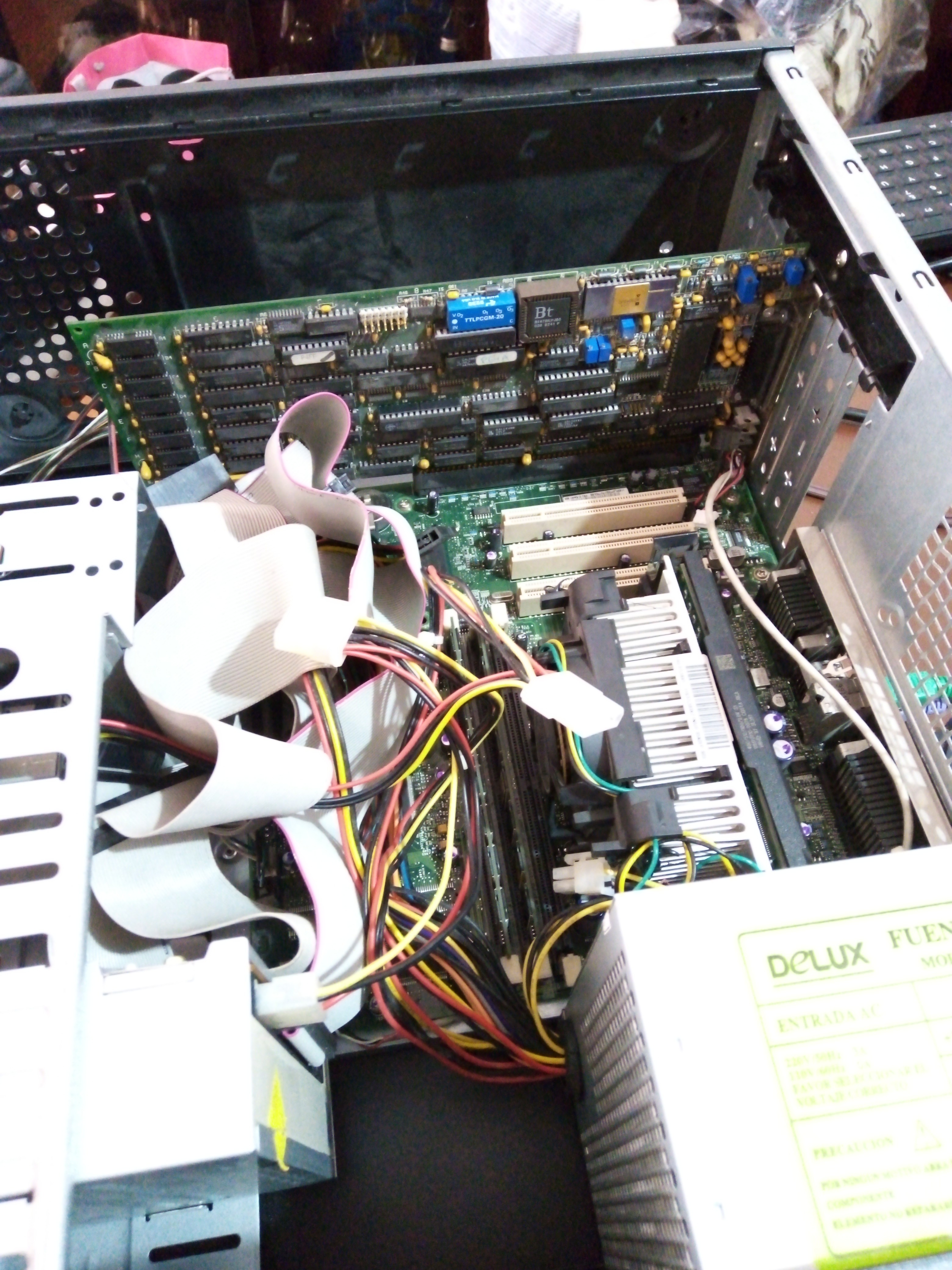 A little upgrade done, is add a Fan to CPU module.
after cleaning and testing the power supply, CD unit, Memory, etc... it is running 
Now is possible start to install the software: the digitizer software runs on D.O.S. then i need how to move the files later into a USB Stick.
here a picture of the digitizer sofware
Here the programming is  typing automated macros/scripts, to capture the Xray profiles, prior to reconstruction.