LEDs have been mounted and covered with epoxine.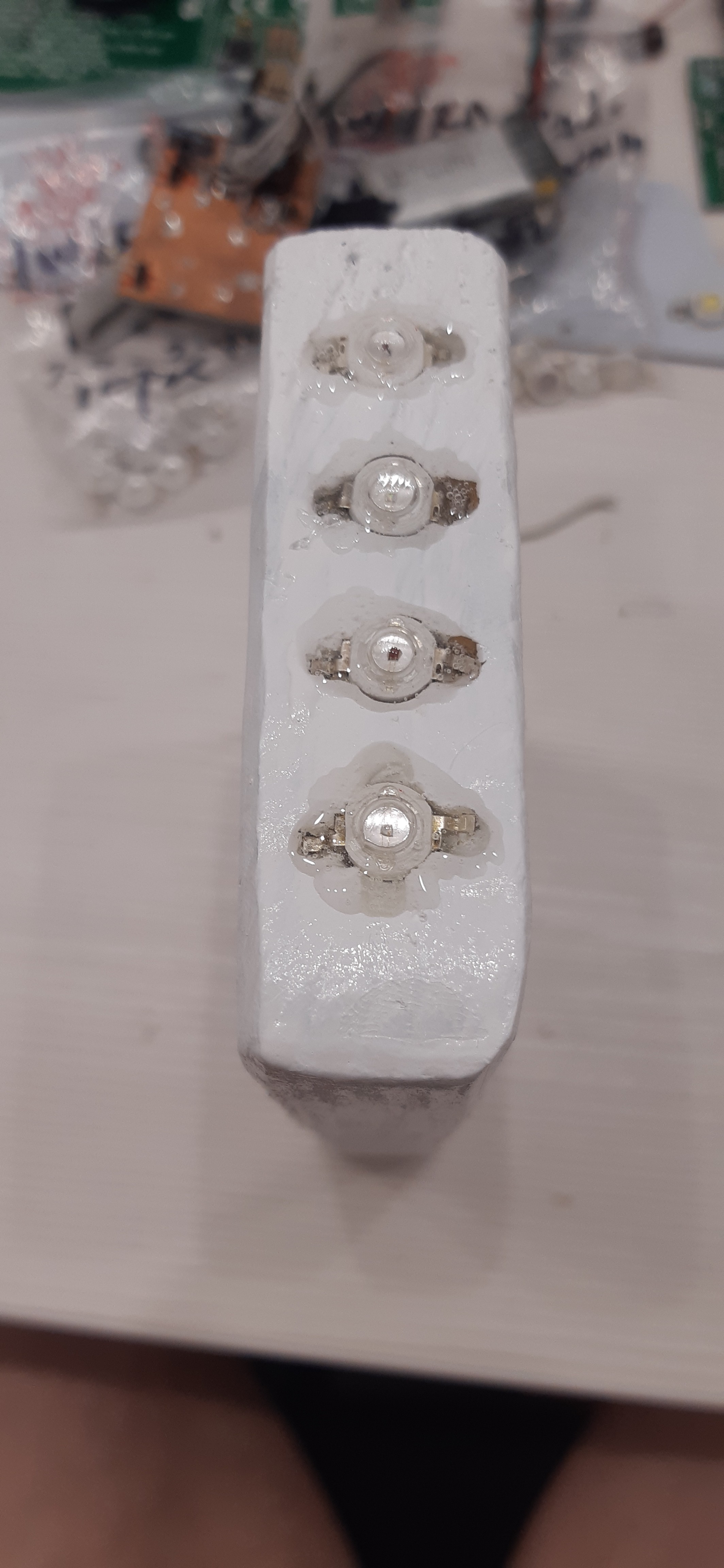 Solar panel will be mounted on the other side, and the "slot" will be covered with a plastic cover. This is just to protect everything from the rain, since it is better to have the big opening facing down.
A very small hole will be drilled for wires coming out of solar panel (under it) and everything will be siliconed.