I got the stepper motor from an old printer scanner that I'm recycling.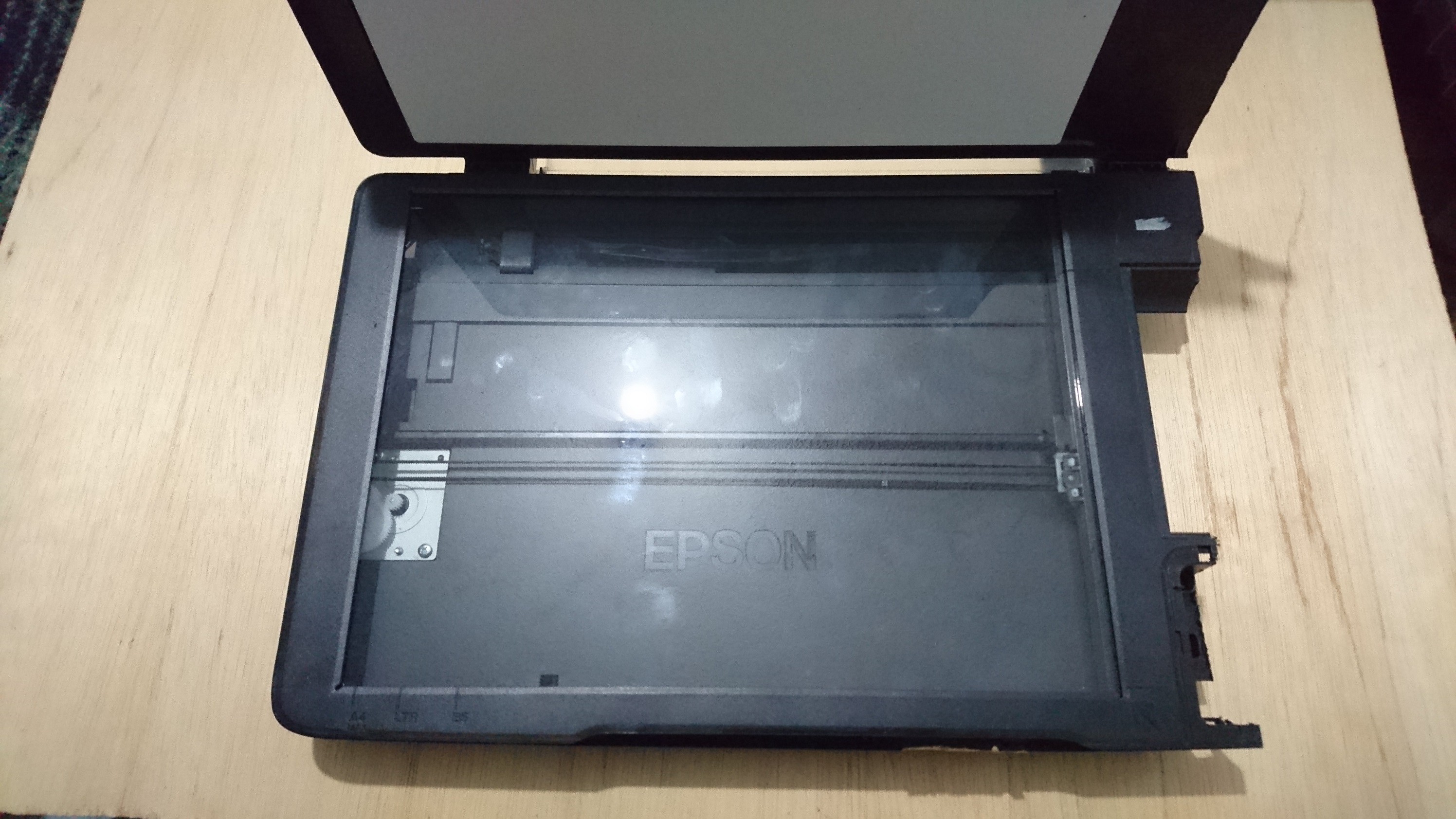 In fact, I took advantage of the entire mechanism and adapted it to a wooden box that I built from recycled wood.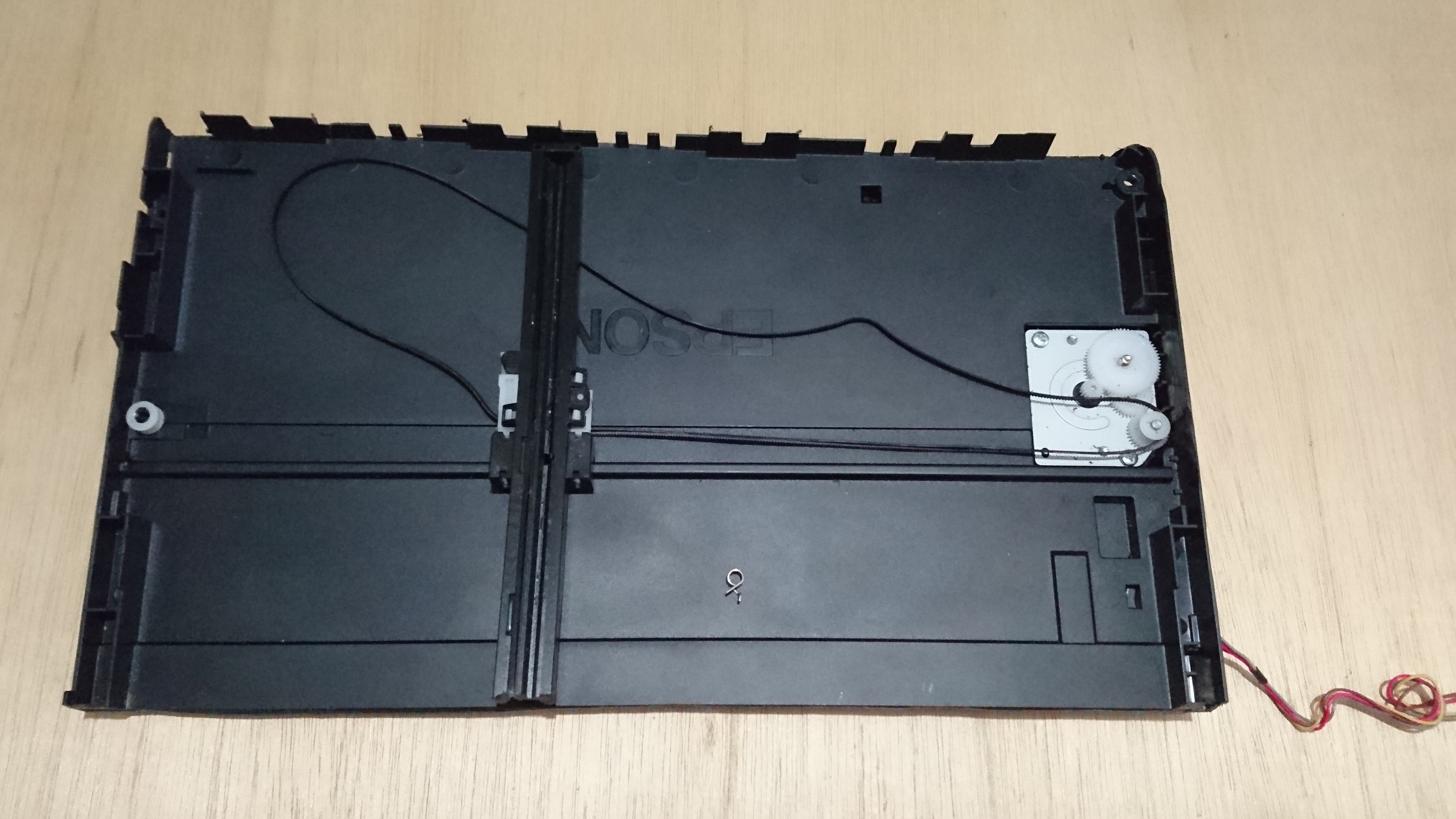 In the image below you can see the scanner mechanism adapted to a wooden box (back view).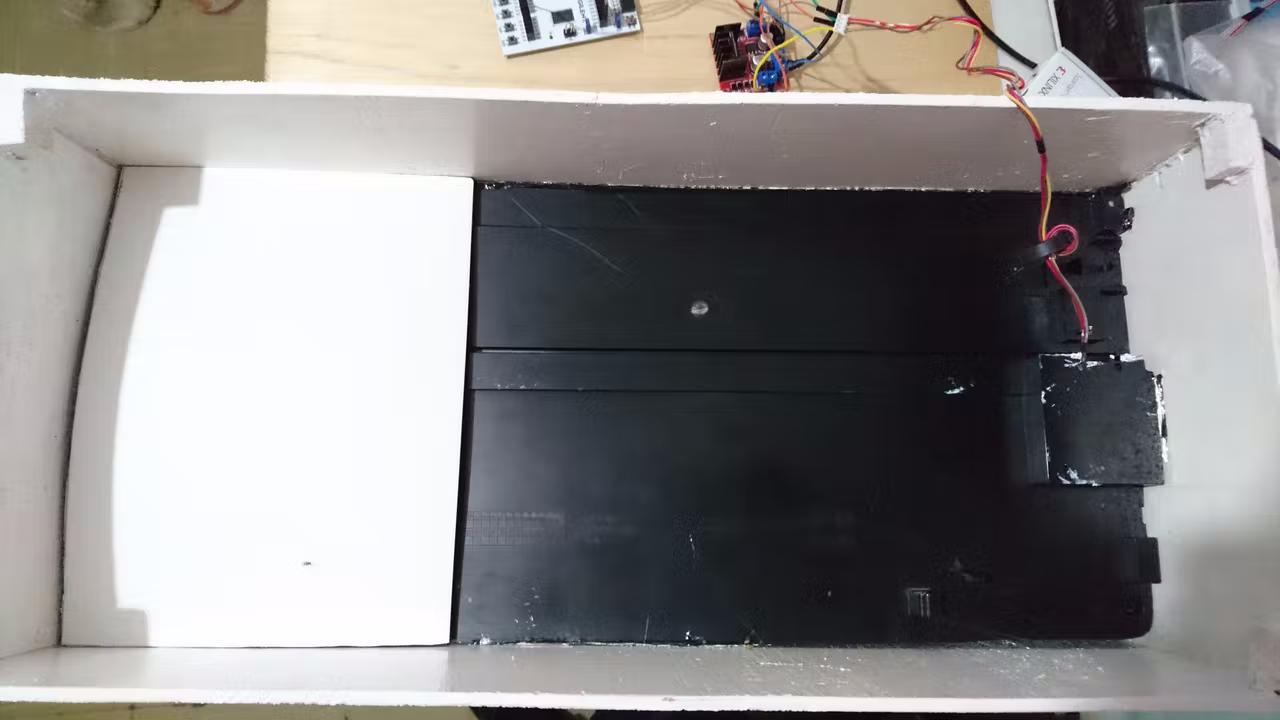 The front view of the mini elevator is shown in the figure below. The wooden box has the next dimensions: 20 cm (width) x 20 cm (depth) x 45 cm (height).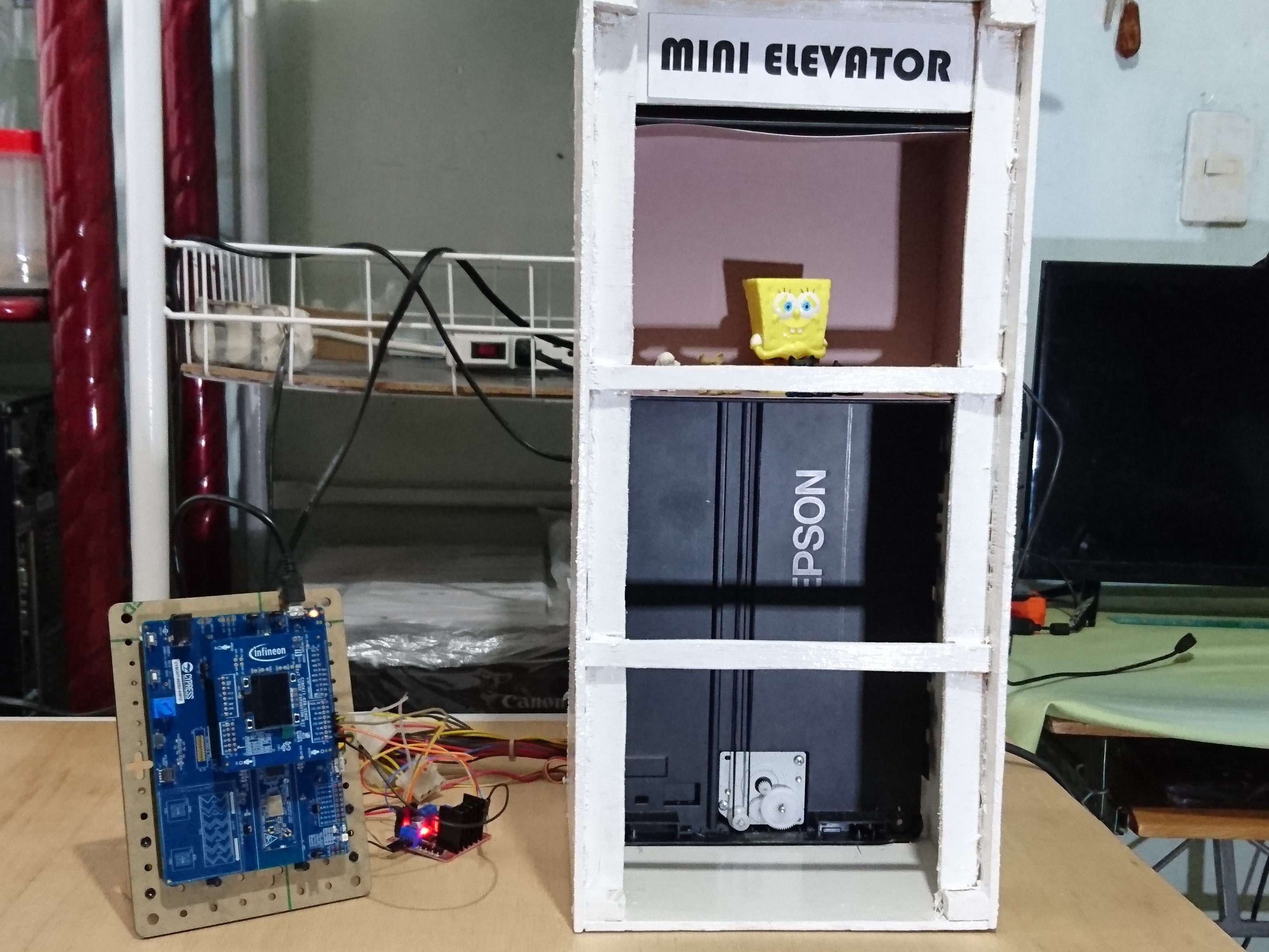 I assembled this prototype with screws in its corners, then added white glue and silicone. The elevator cabinet is made of thick cardboard to reduce weight and give it strength, and it has next dimensions: 17 cm (width) x 8 cm (depth) x 14 cm (height). In all this I spent two days because the prototype had to be painted.