Overview
This is a shortcut keyboard dressed up as an NES controller and retro TV.

Please see the GitHub repository to find the software, CAD files, and electronics schematics details.

Circuitry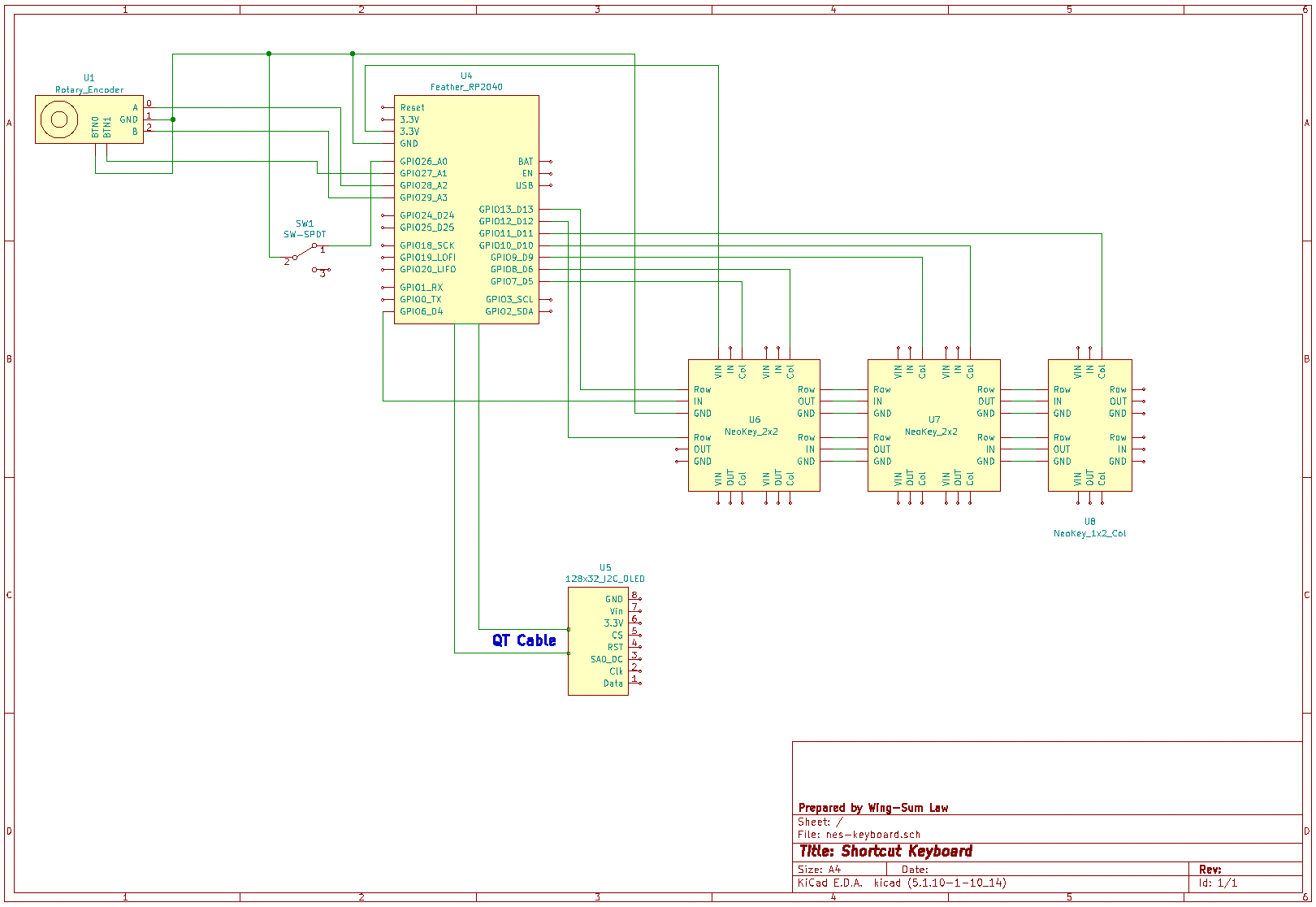 The shortcut keyboard is controlled using an Adafruit feather built around an RP2040. The switch on the back is used for switching between choosing a program and running a program. The rotary encoder can be used for anything, but is meant to control increasing/decreasing functions such as zoom or rotate. The keys are sub pieces of a key matrix, also from Adafruit.

Physical Design
The screen and the rotary encoder are encased in a retro TV. The keys are within the NES controller case. All parts are 3D printed on a Form 3 SLA printer using durable resin.