Introduction
Hey hello friends welcome to another article, In this article, I will introduce a home-automation PCB, which I have design mainly for beginners.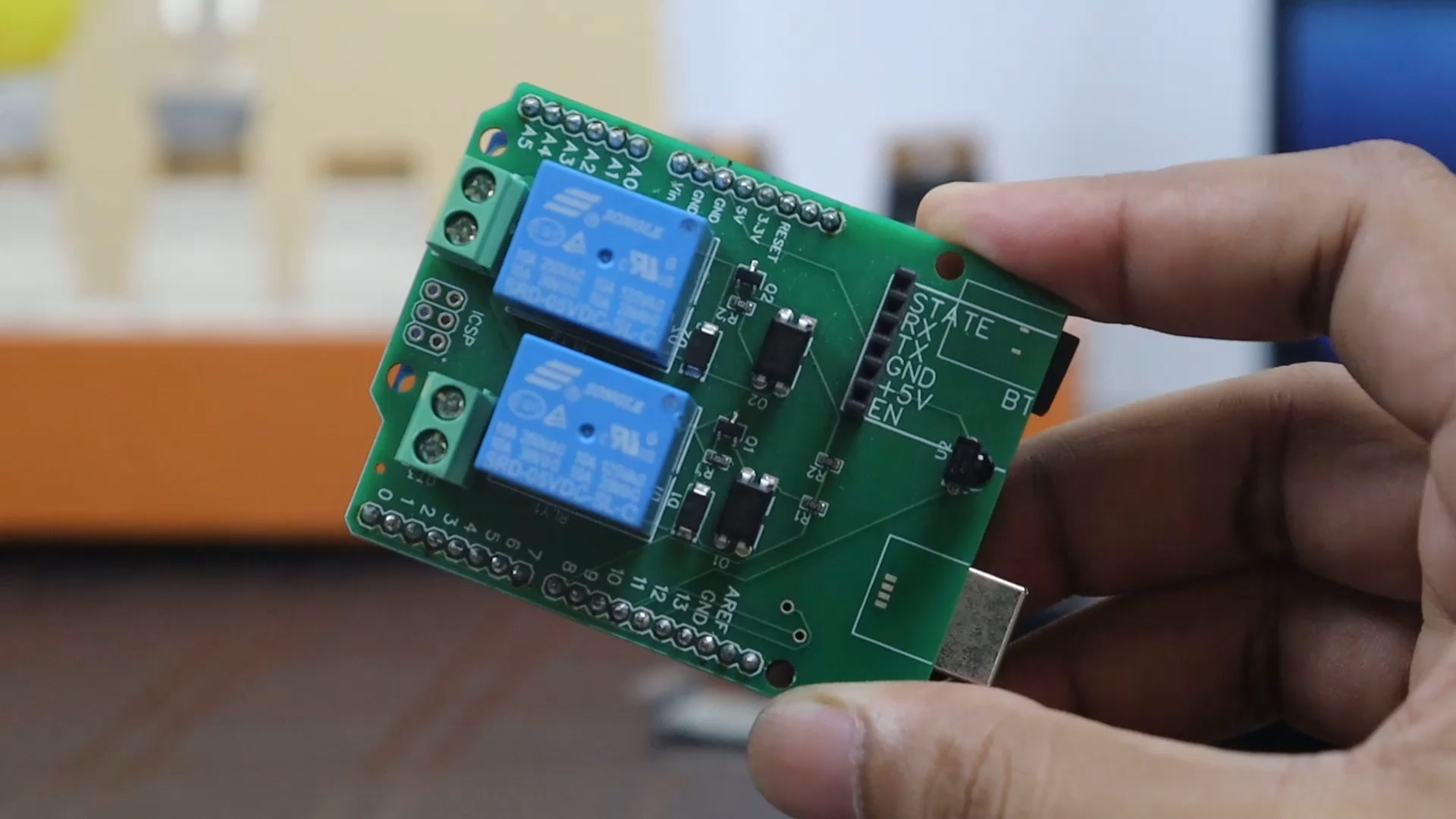 When I was a beginner, I faced lot of problem, some time wiring got wrong. Some time just wrong connections and like that. When we want to make any home-automation system, we will use a micro-controller generally Arduino boards and a relay module.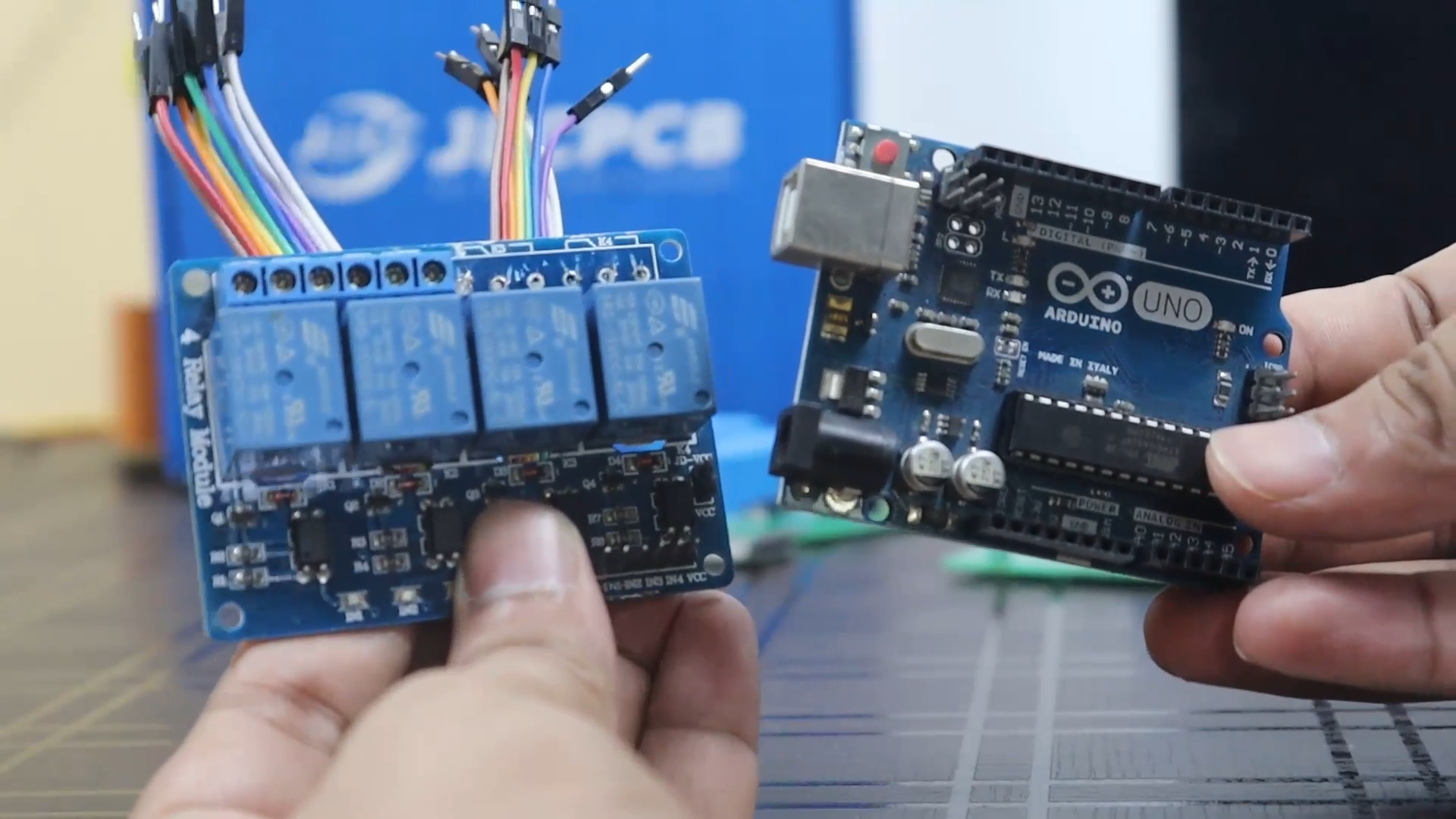 We use jumper wires to connect them. and this way a simple home-automation system will become bulky with messy and loos wiring,
I have designed this home-automation PCB, which will easily attached with your Arduino board.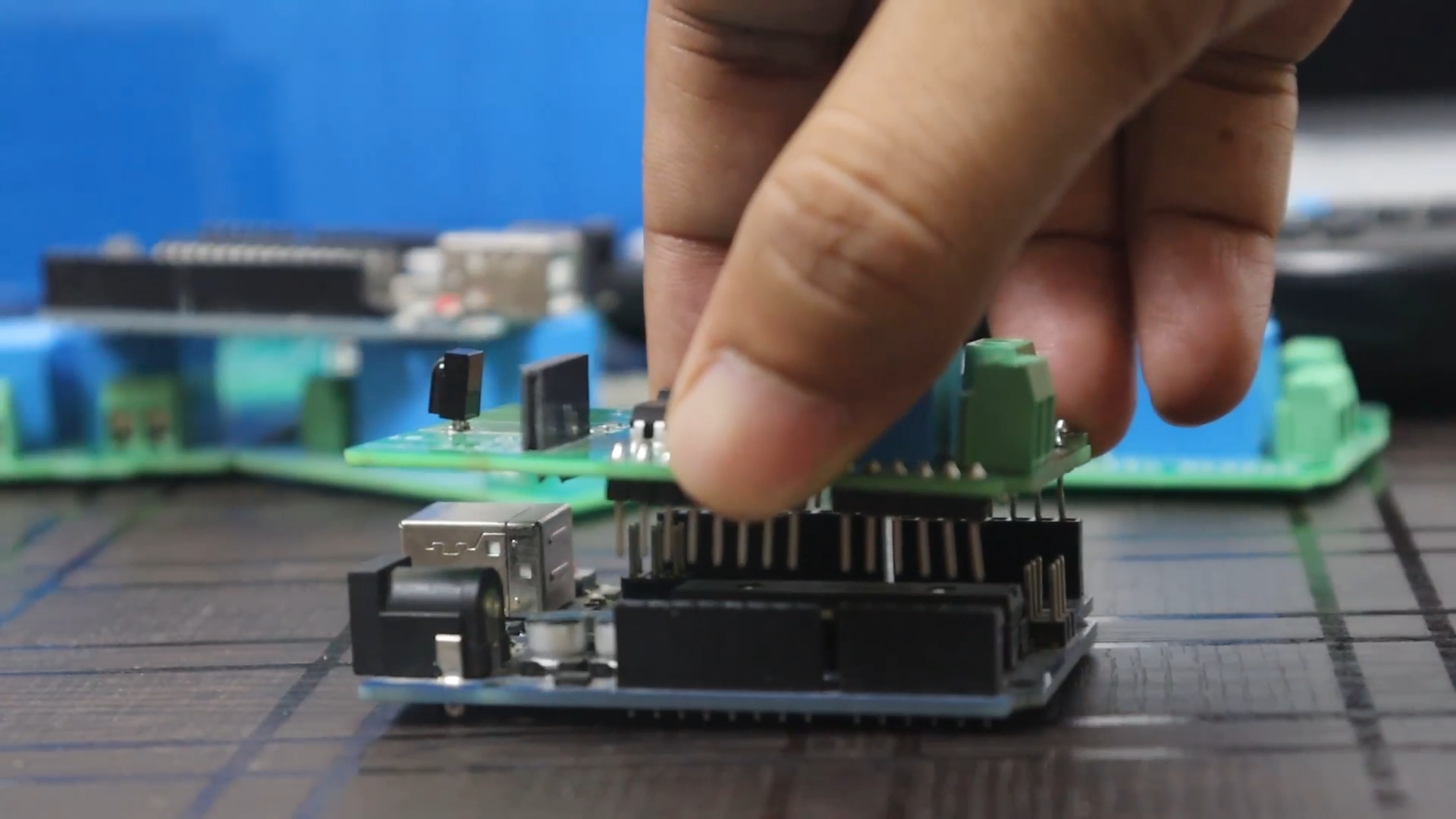 that's it your home-automation system is ready, No need of any relay module or any messy and loss wiring.
Just attached this PCB on the Arduino UNO board and your home-automation system is ready to use.
This PCB has inbuilt universal IR receiver sensor.
So we could easily control our home-appliances through any IR remote. This PCB also has slot for Bluetooth module.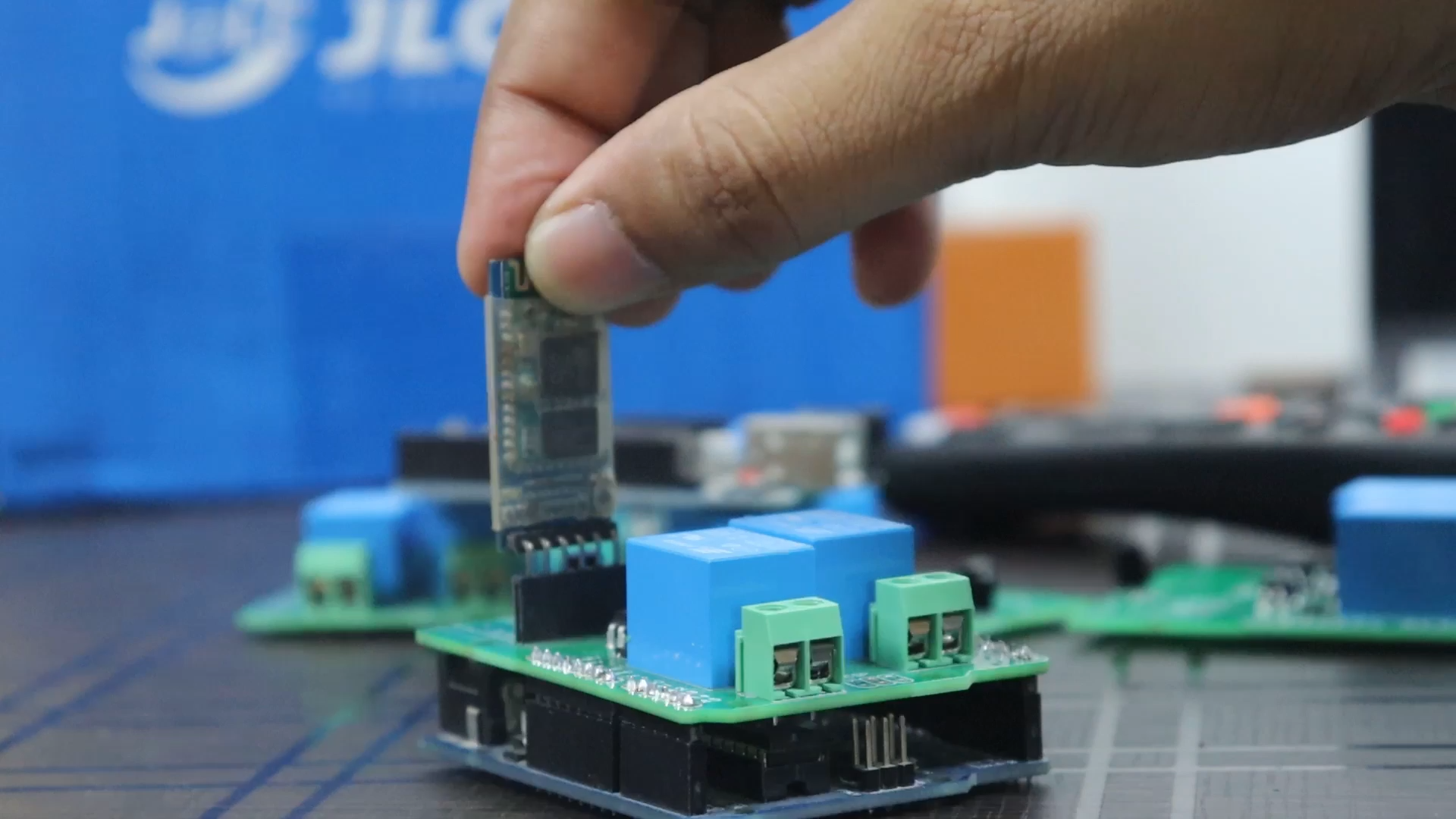 So we can also control our home-appliances through Bluetooth using smartphone.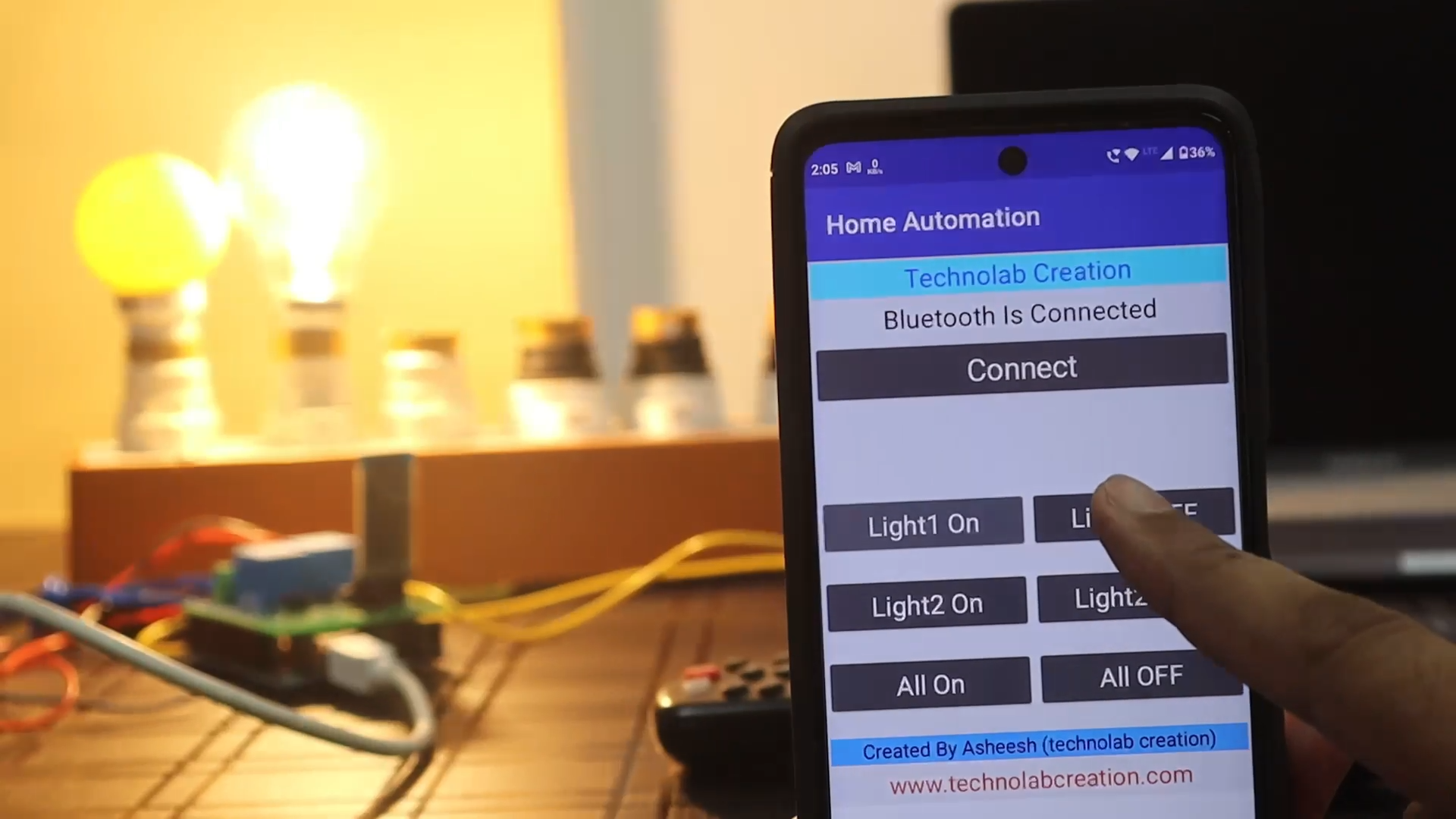 By using this PCB shield we can make small and reliable home-automation system.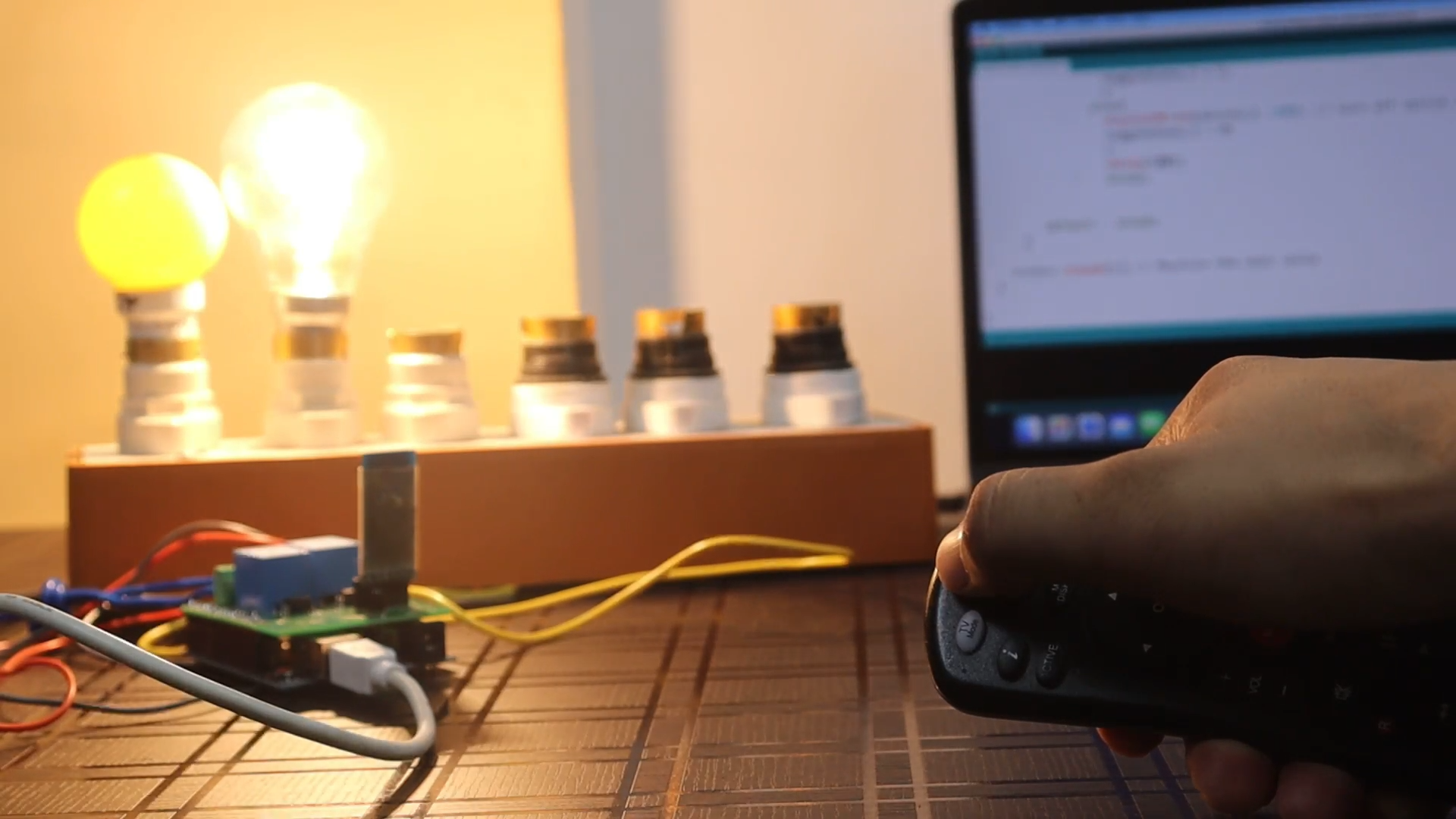 Overall system will become so small and compact that this whole system could fit inside your electrical switch board.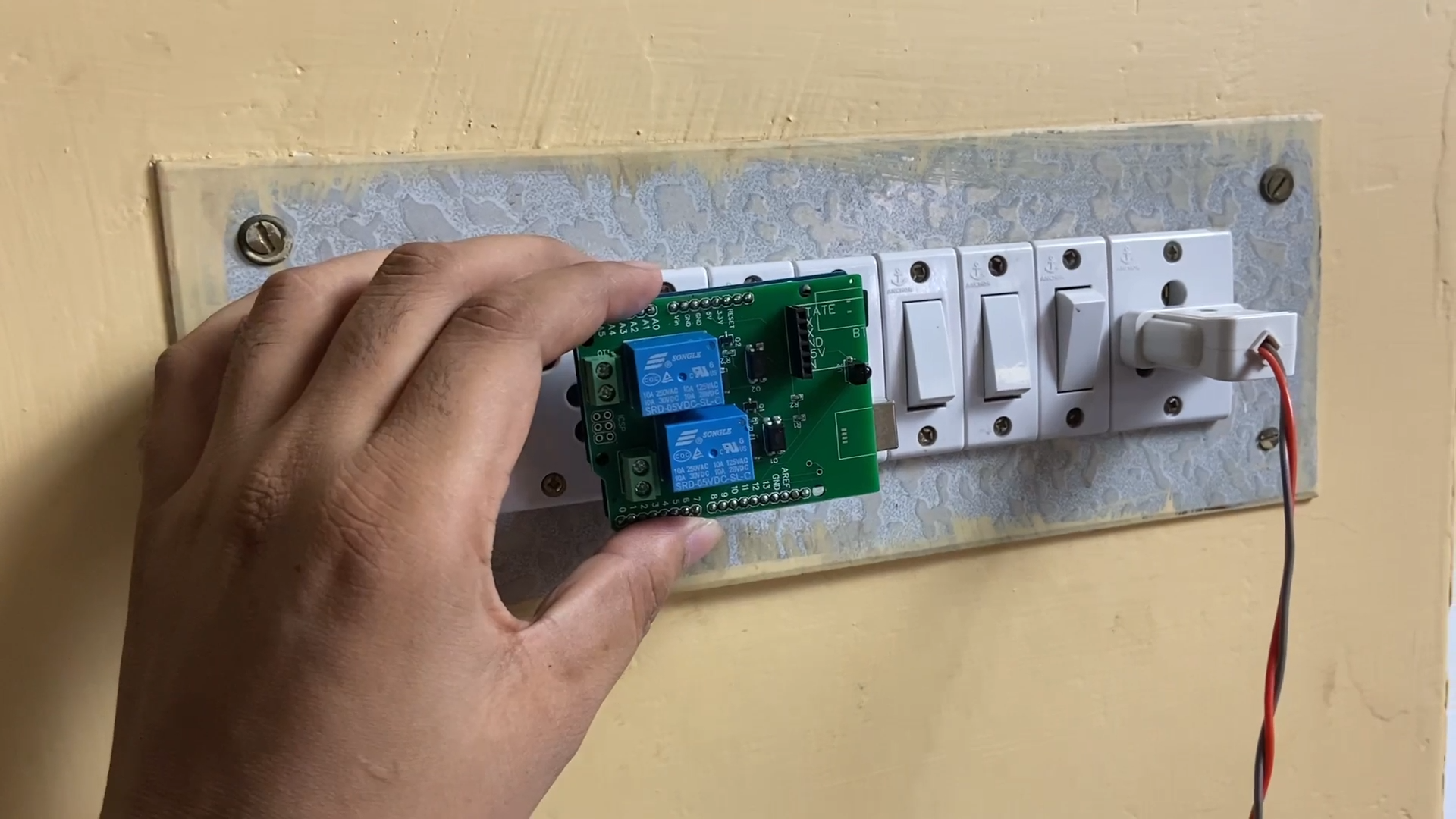 So we don't need any extra space to install this home-automation system.
Repository of this PCBs that is code, Schematic everything is uploaded on my GitHub page.
Apart from all these thing I have good news for you.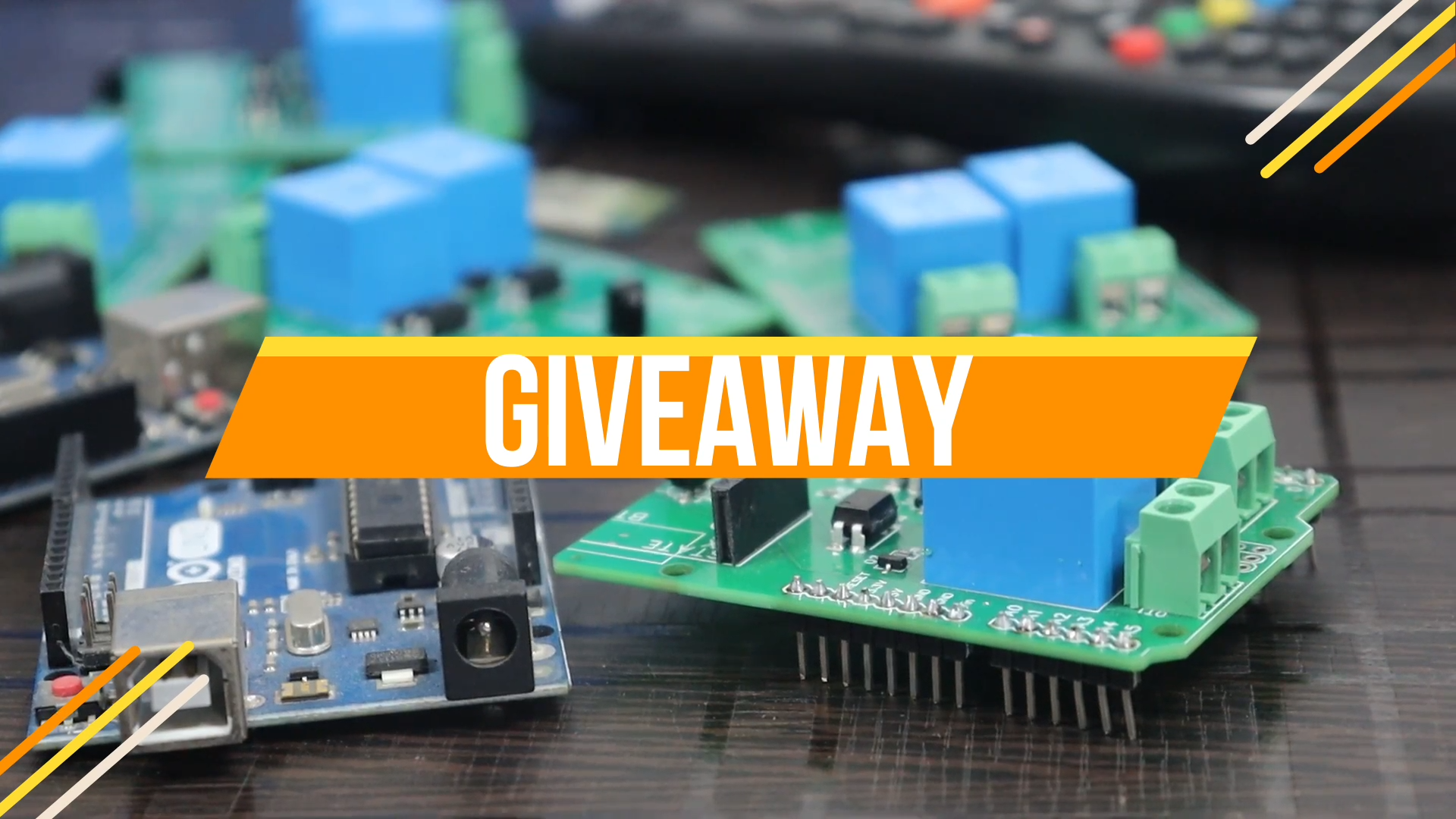 I decided to make giveaway of these PCBs and the rules of giveaway,
which I will let you know in the end of this article, So read the article till end.
Designing the PCB.
To design the circuit and PCB, we used EasyEDA which is a browser based software to design PCBs.
Designing the circuit works like in any other circuit software tool, you place some components and you wire them together.
Then, you assign each component to a footprint.
Having the parts assigned, place each component. When you're happy with the layout, make all the connections and route your PCB.
Save your project and export the Gerber files.
Ordering the PCBs at JLCPCB.
This project is sponsored by JLCPCB. JLCPCB is a full feature Printed Circuit Board manufacturing service.
Turn your DIY breadboard circuits into professional PCBs– get 10 boards for approximately $5 + shipping (which will vary depending on your country).
Once you have your Gerber files, you can order the PCB. Follow the next steps.
1. Download the Gerber files –click here to download the.zip file.
2. Go to JLCPCB website and Click on Quote Now button under PCB assembly.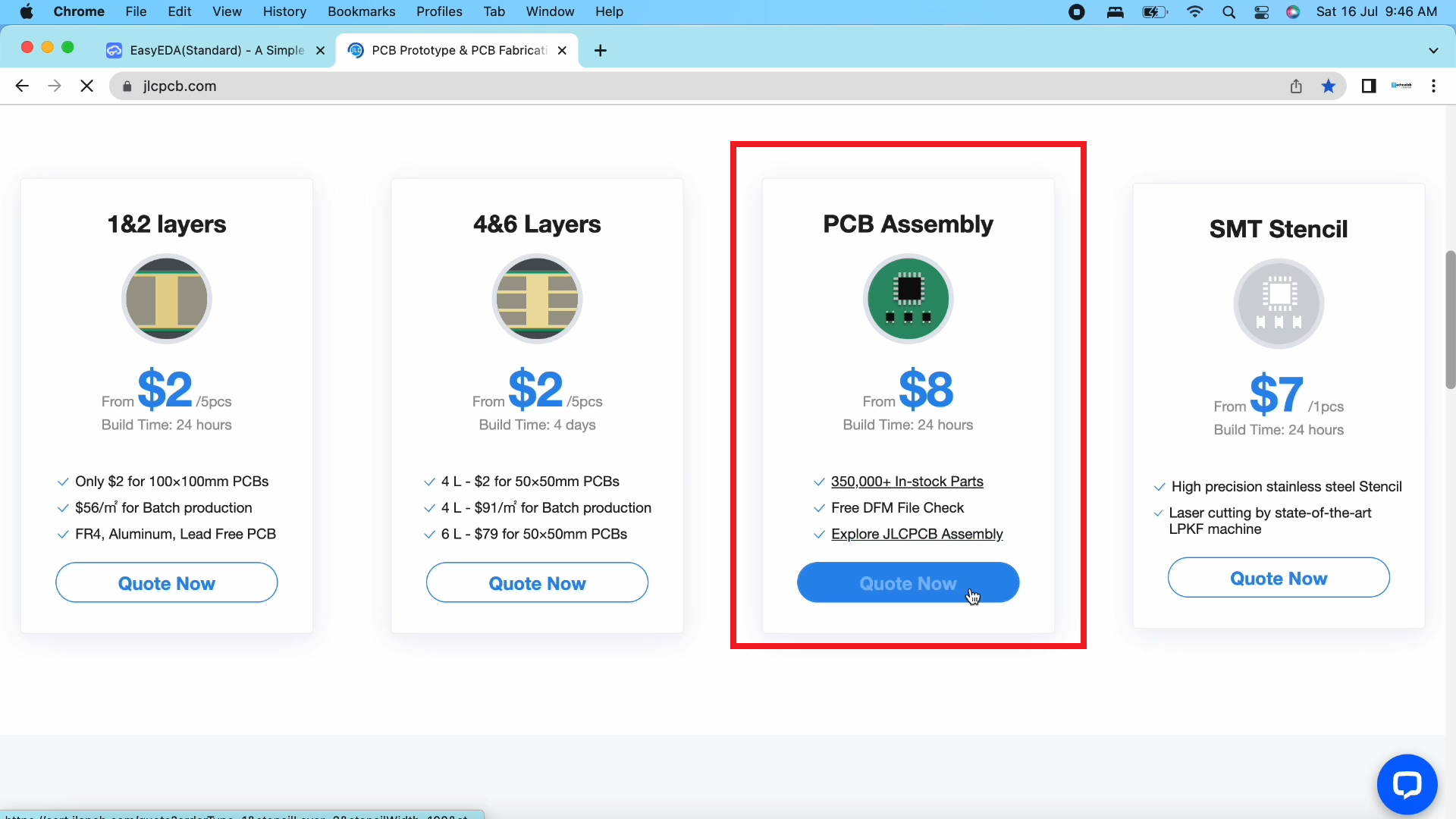 3.Upload the Gerber file you downloaded in the last step. Upload the.zip file or you can also drag and drop the Gerber files.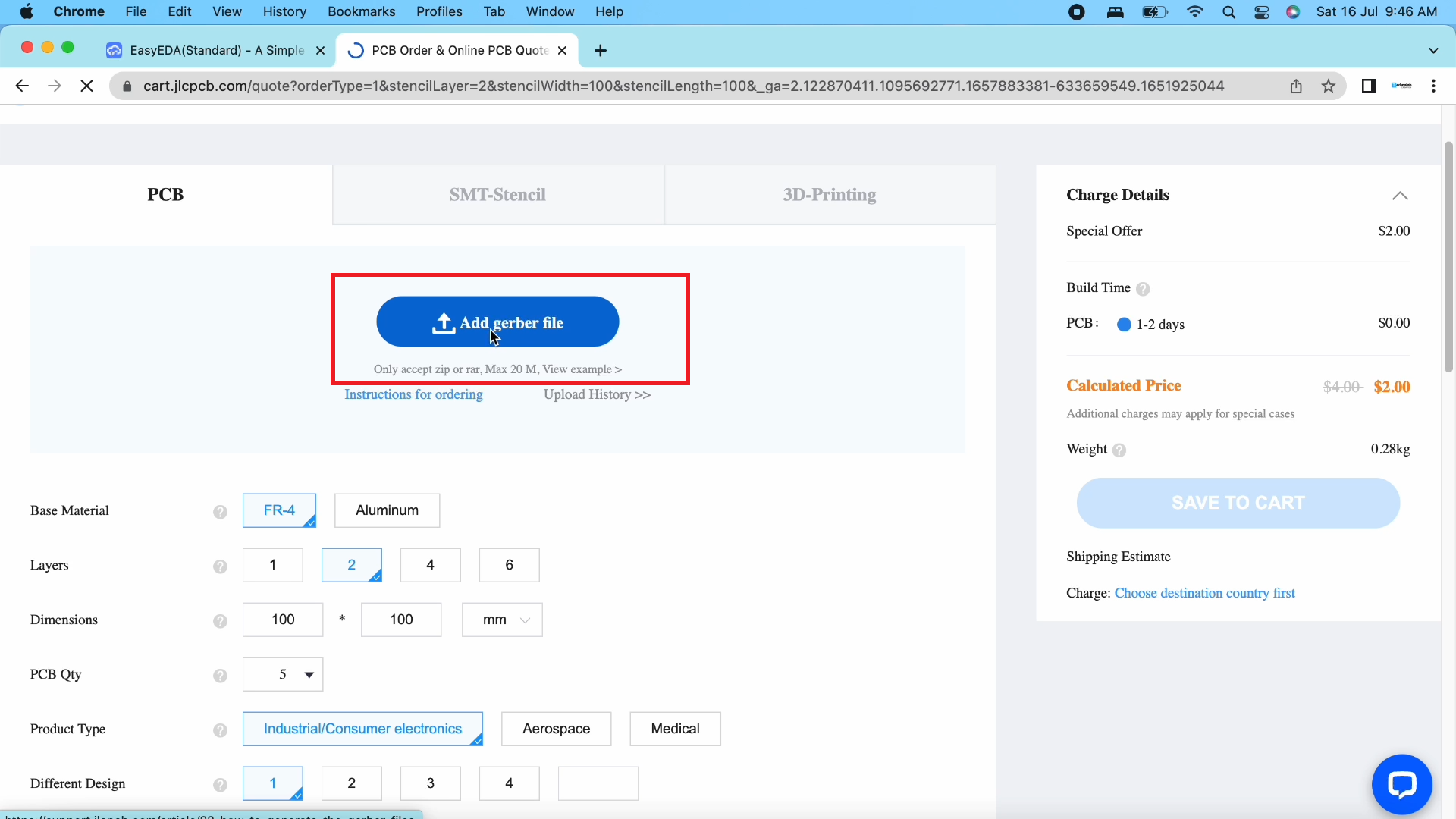 After uploading the zip file, you'll see a success message at the bottom if the file is successfully uploaded. You can review the PCB in the Gerber viewer to make sure everything is good.
JLCPCB can grab all the PCB details and automatically fills them for you.
To place the order, click on "SAVE TO CART" button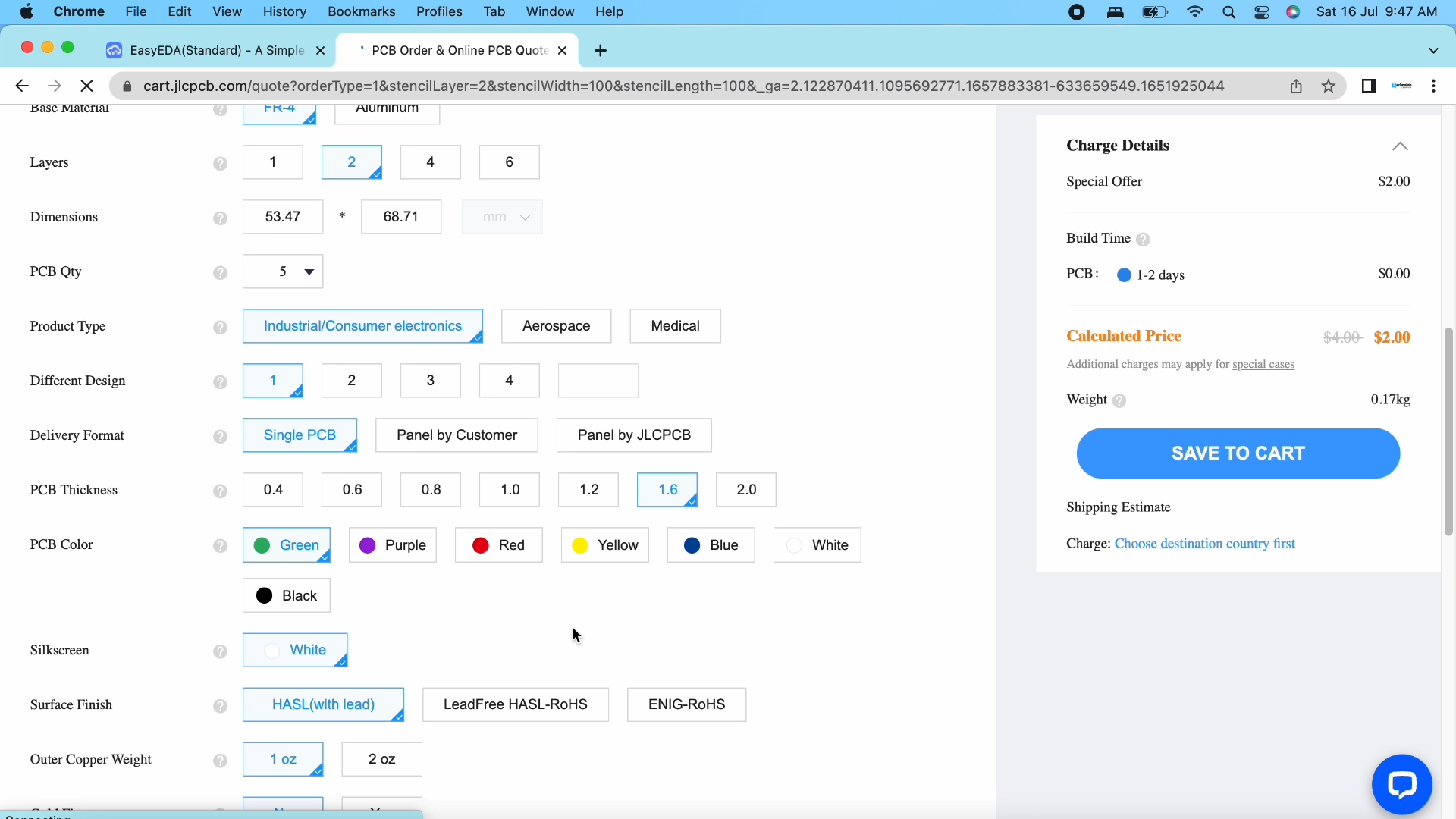 Now select the shipping method, the one you prefer and has cost efficient.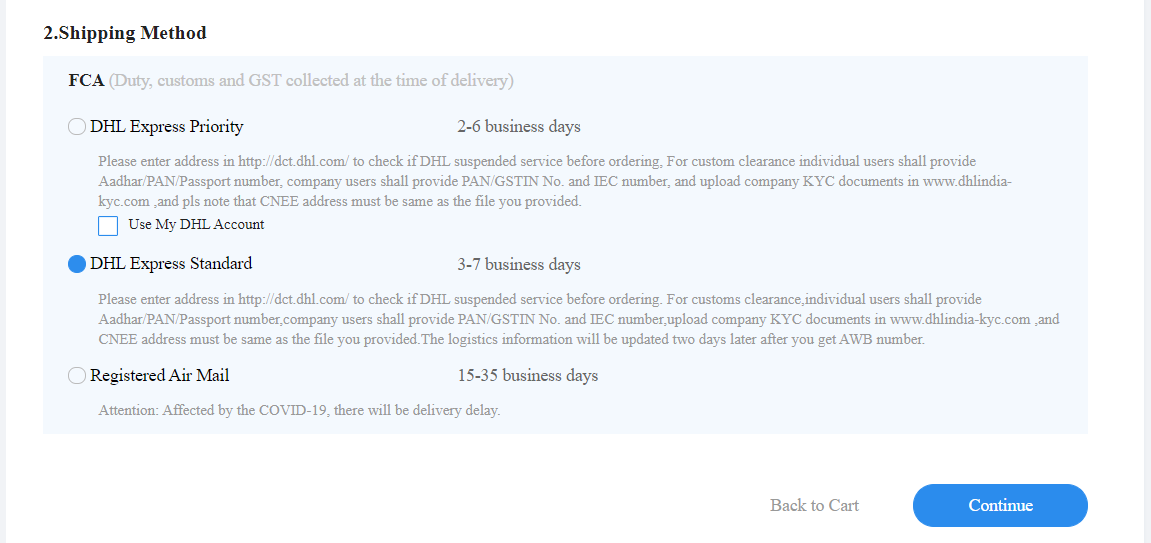 Before finalizing your order you can use the promotional code JLC-REBE to get a discount and then click pay.

After seven days, PCBs arrived at my place in a very good packaging,
Packaging quality of JLCPCB is pretty good damaging of PCB during shipping is almost impossible.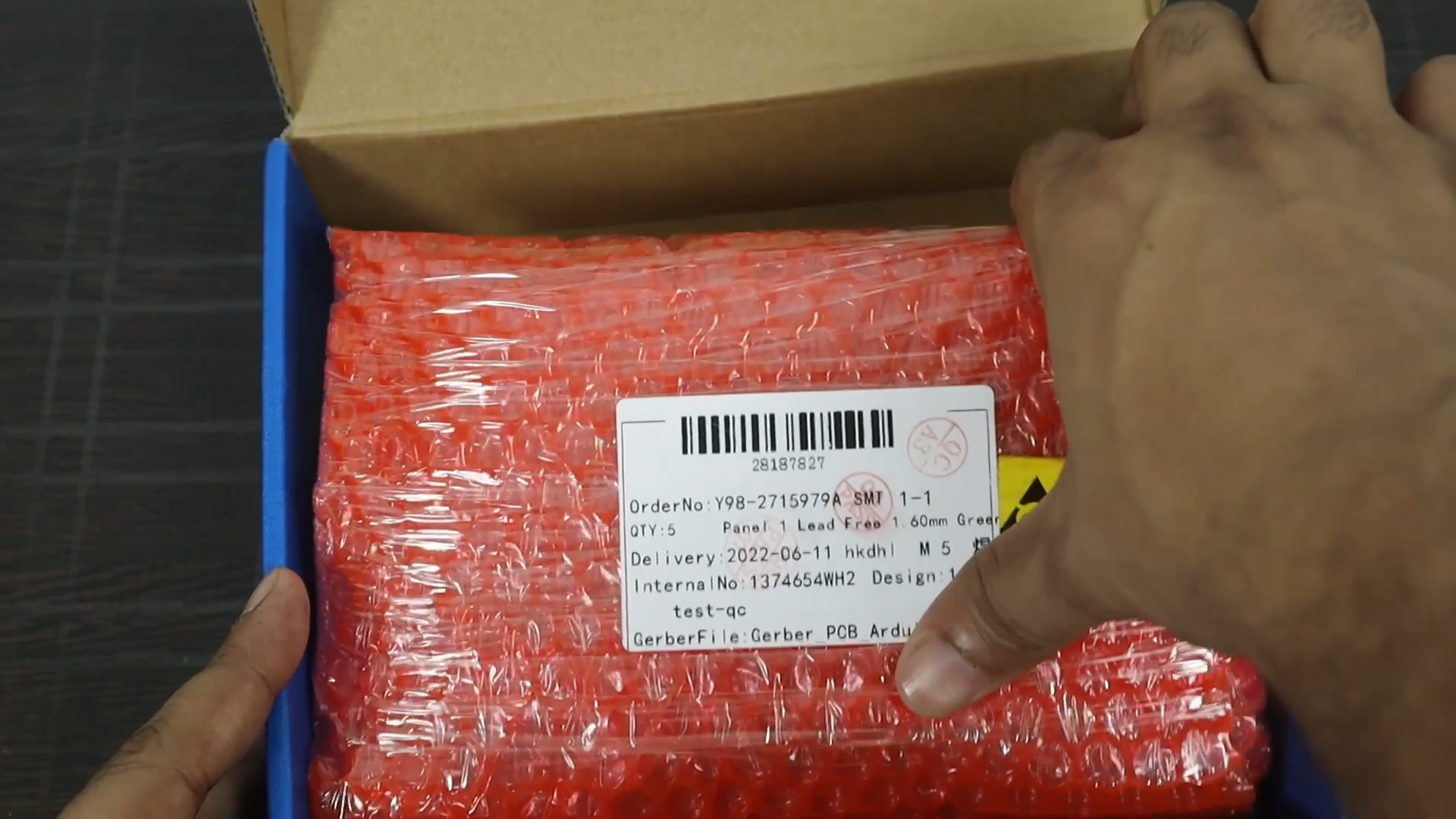 As usual the quality of PCB is very premium. And look pretty professional,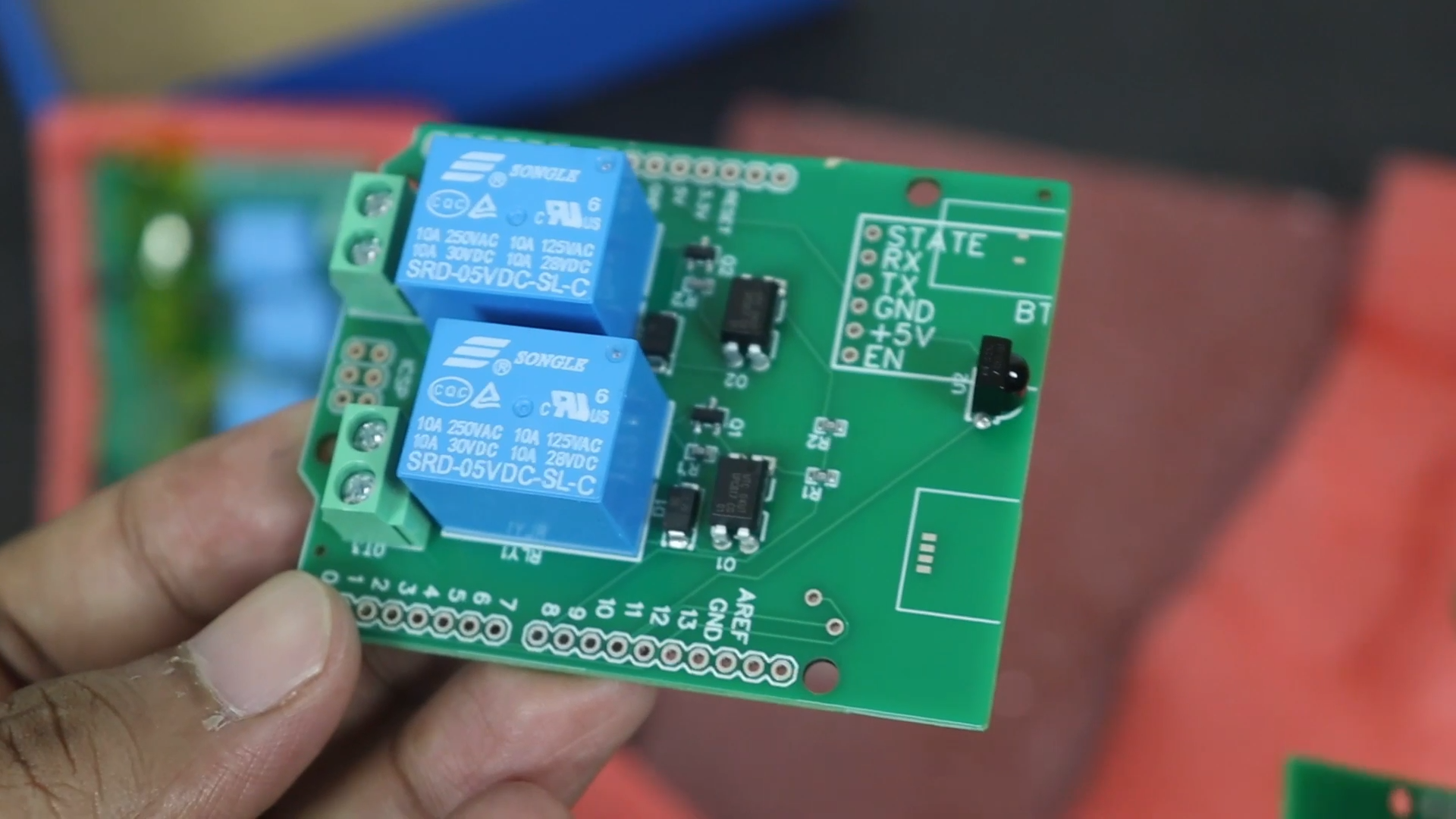 Traces are perfect, soldered mask is too Good And the SMT Components are soldered very well., Overall PCB along with assembly is great and it is pretty affordable.
CODE.
Download this code and open in your Arduino IDE.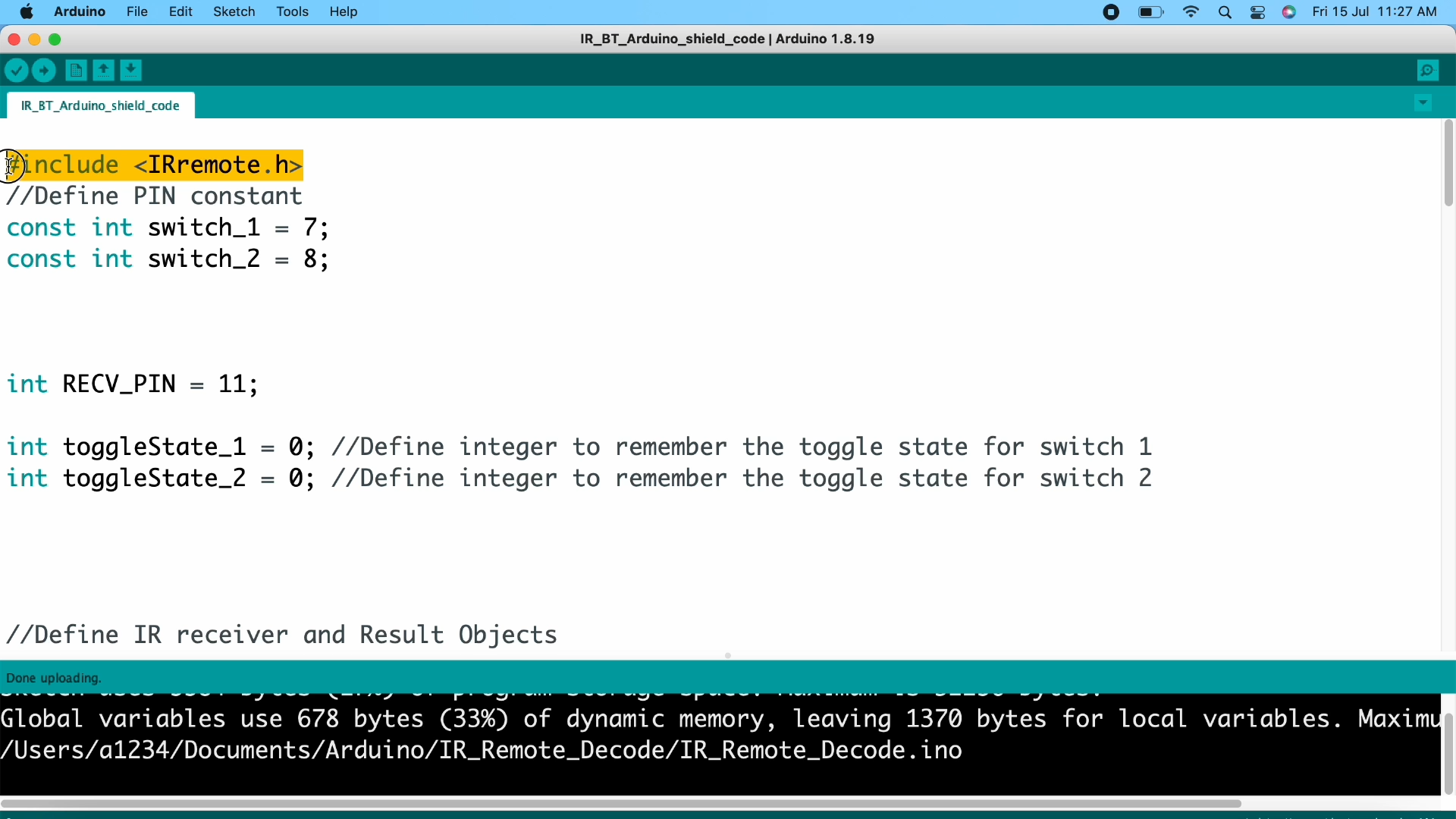 First of all you need to add this IR remote Library.
And here we have checking if any serial data is available from Bluetooth or not, If available then according to string data received we are turning ON & OFF the relays.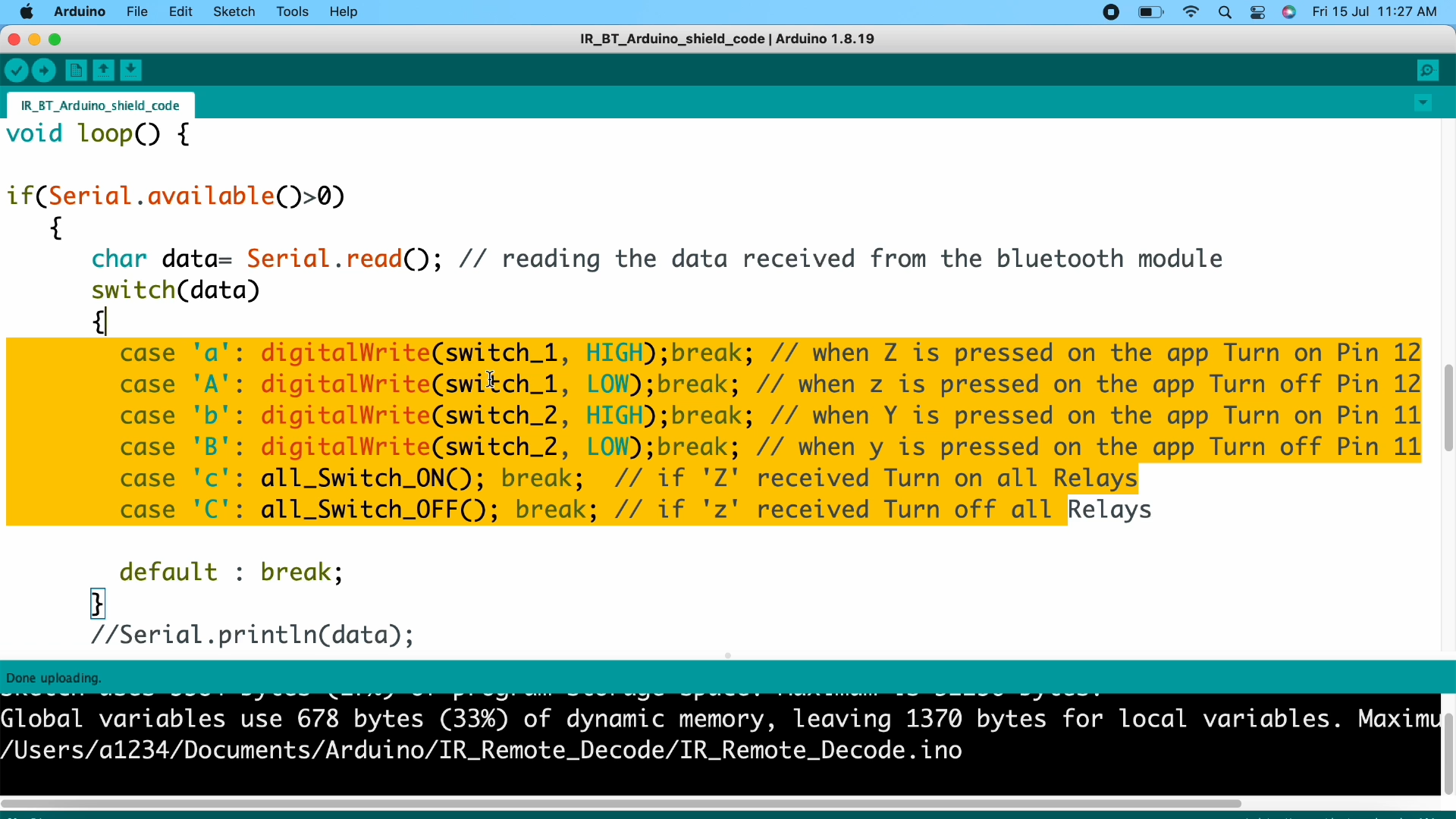 After that we again Turing ON and off the relay according to value received from the IR Receiver from the remote, this hexadecimal value of different IR remote will be different.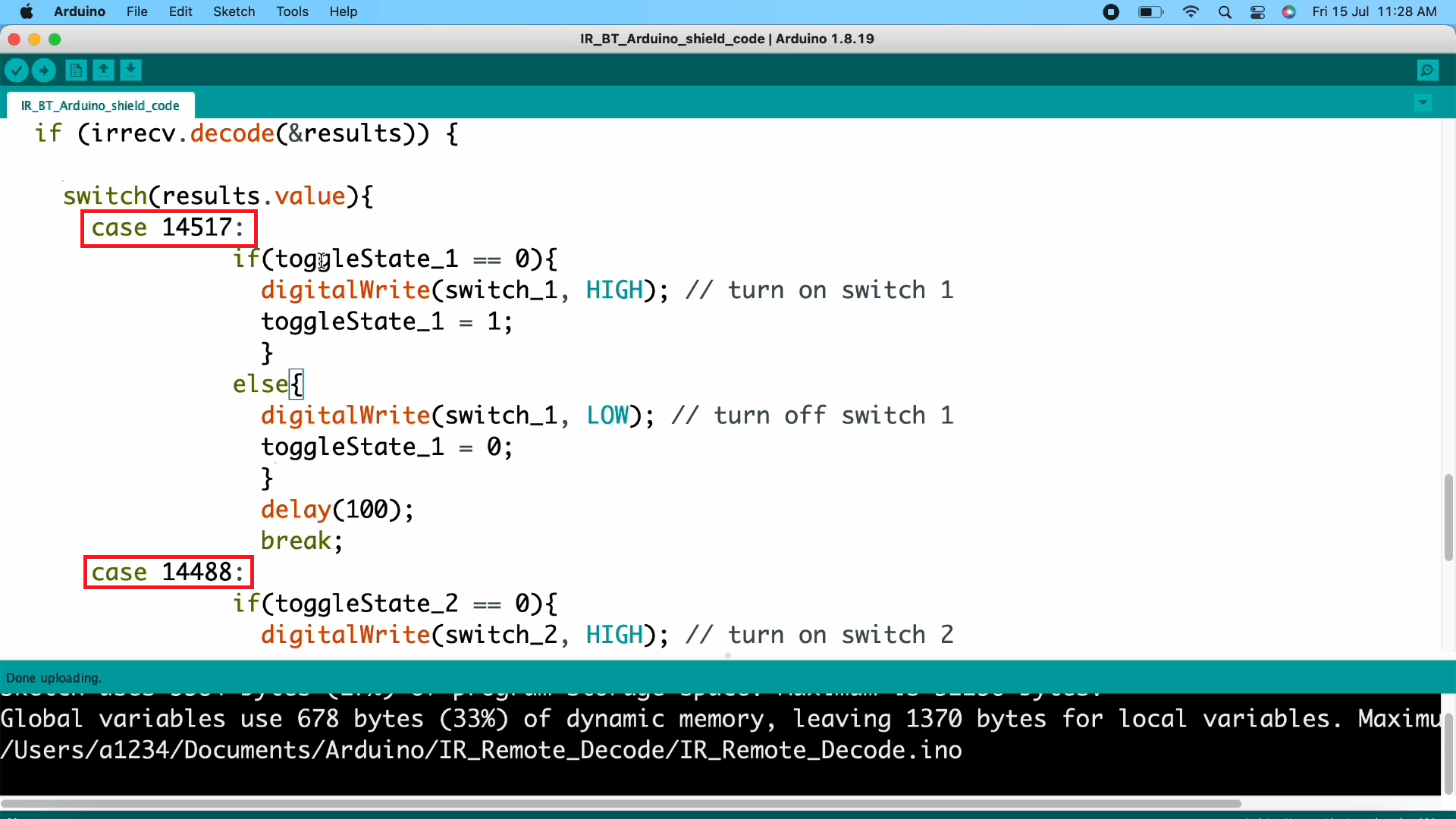 First of all you need to decode those values and then paste in the code.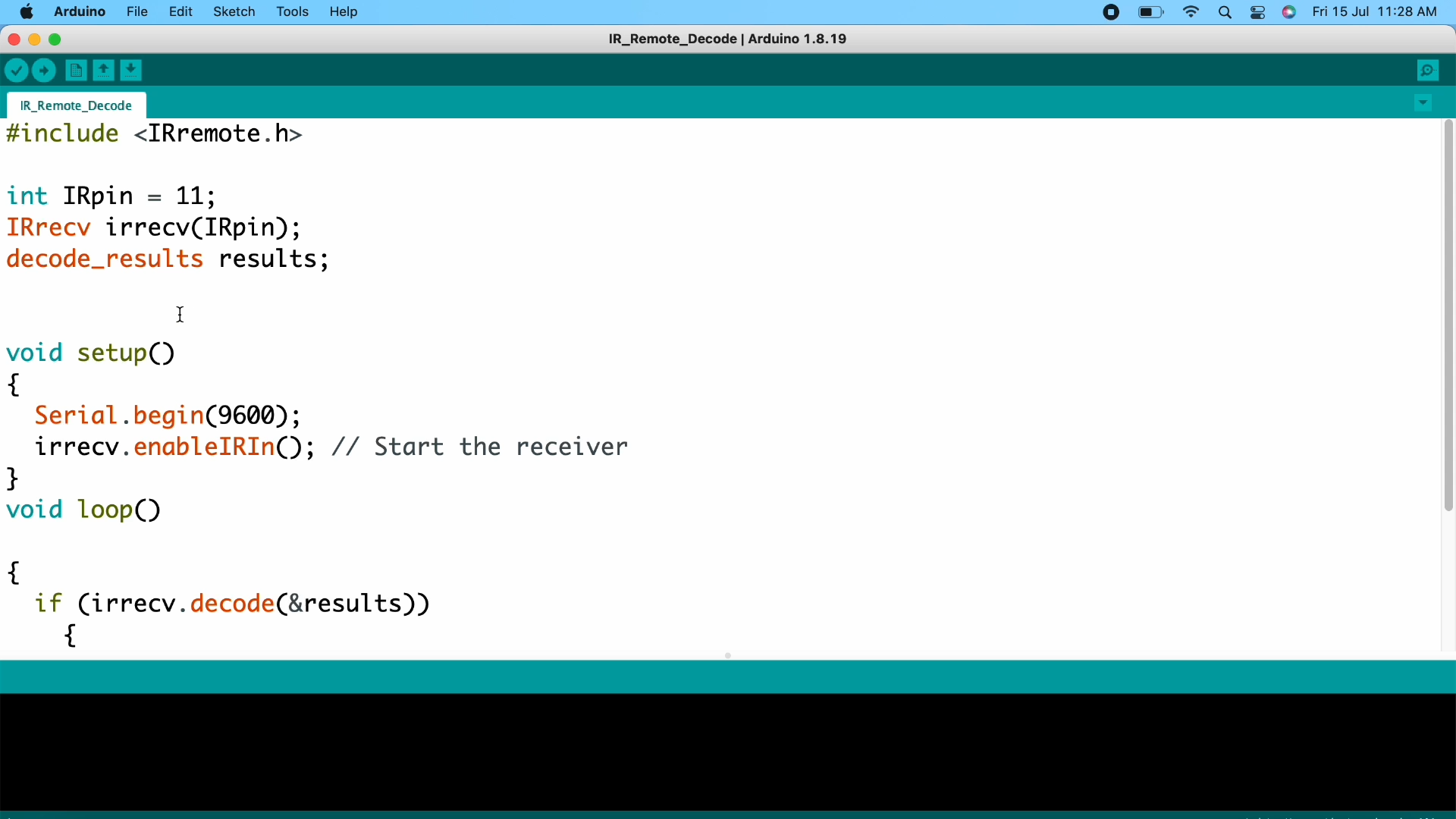 This is the code for decoding the IR Remote values. After making all these changes, Upload the code after selecting the right board and com port.
Connection.
This is the connection diagram which is very simple,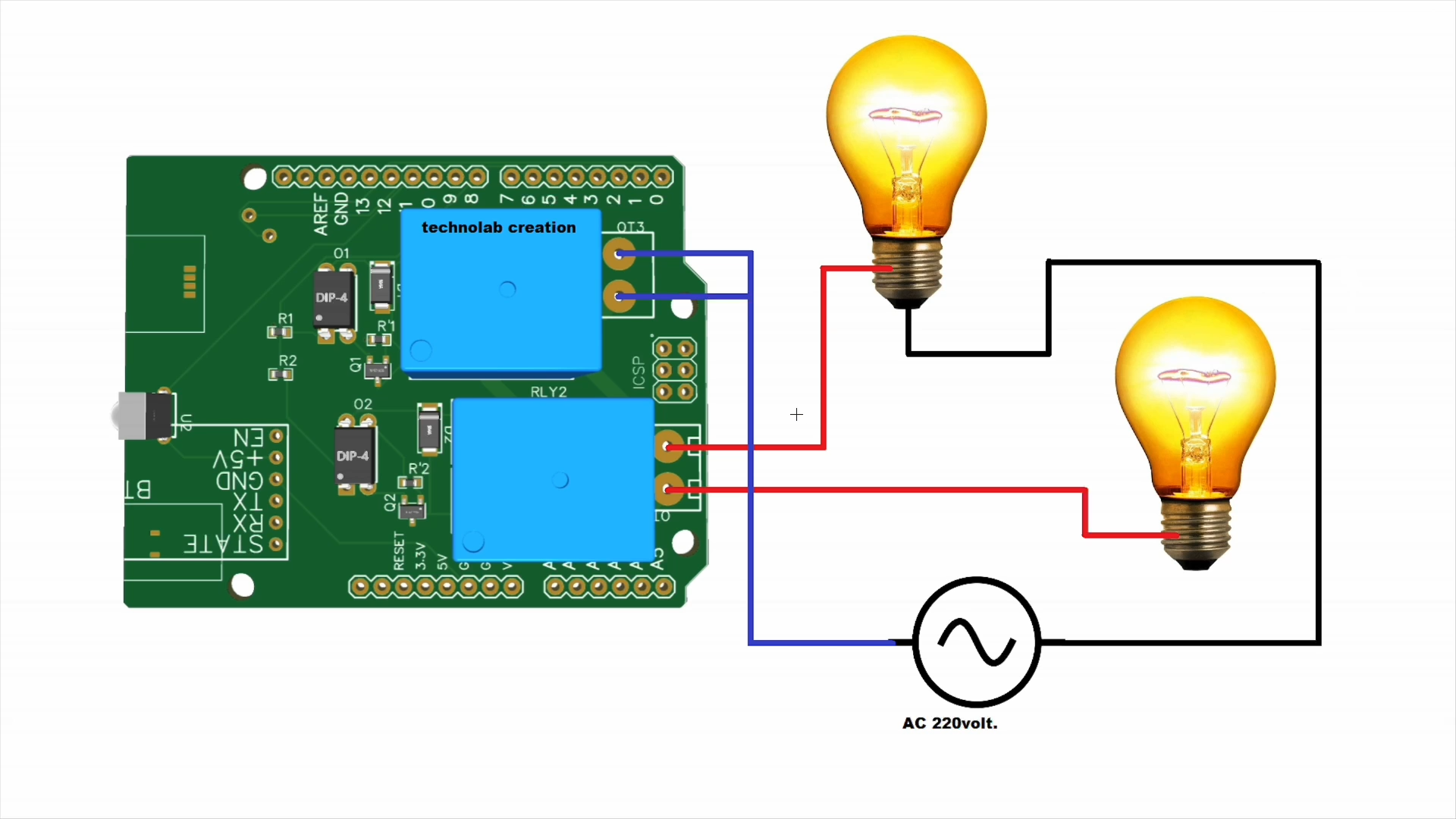 Make the connection of bulb as per this Schematic, Now everything is done let's see project in action.
Controlling via IR Remote.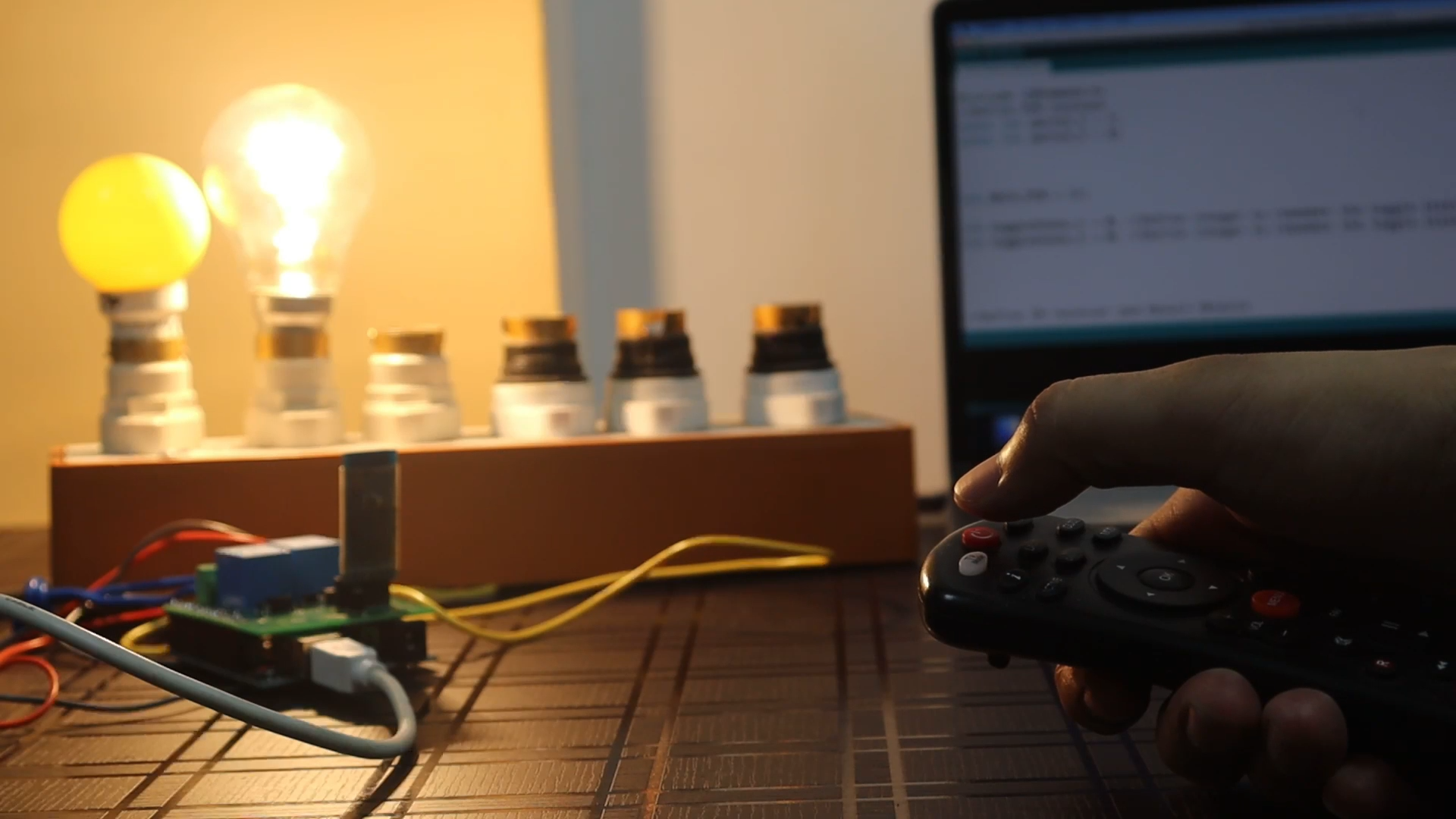 Controlling through Bluetooth using Android Smartphone Application.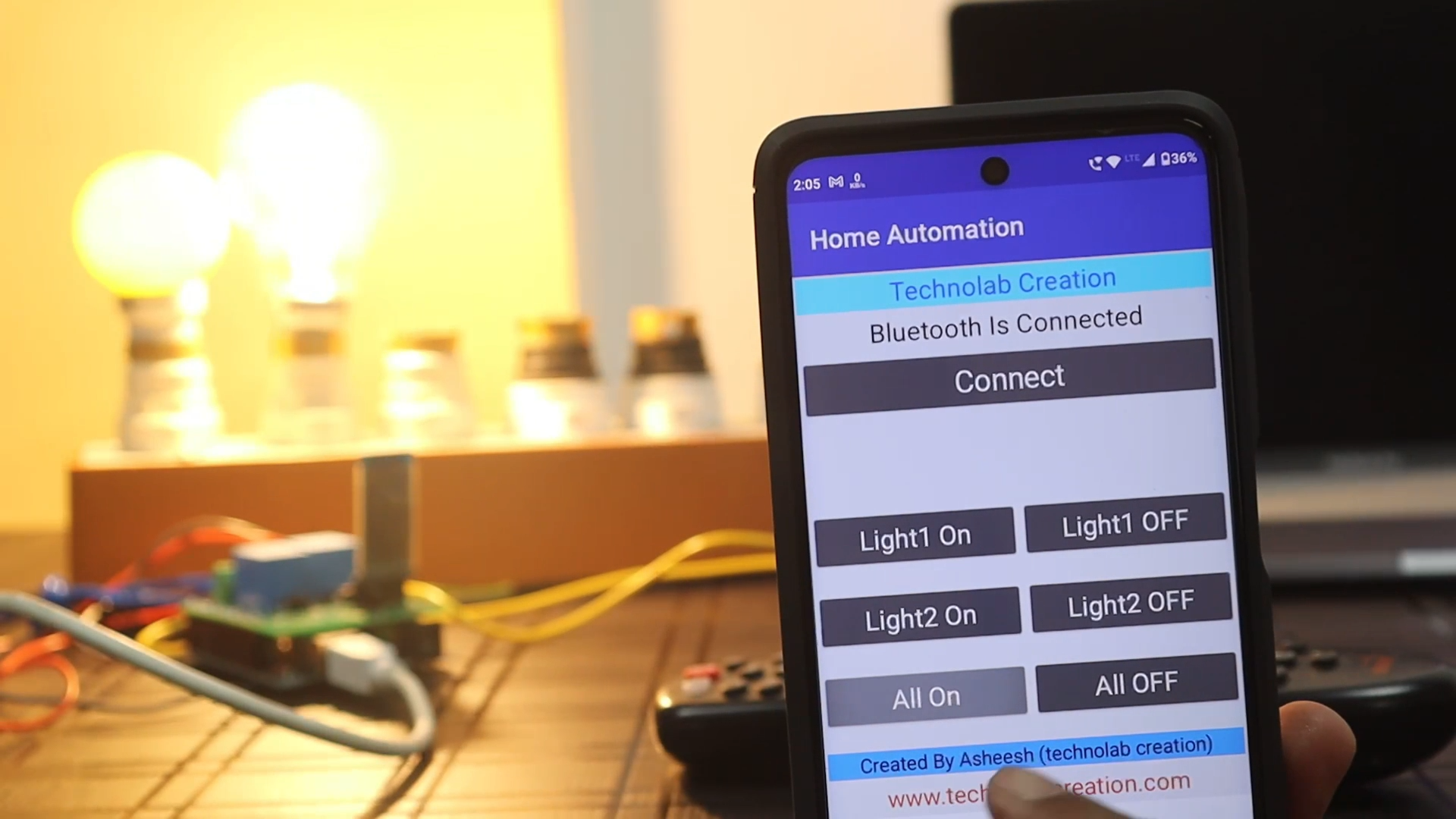 As you can see, I am able to control the devices from IR remote along with android smartphone application, Download APK file of this app and install in your android smartphone.
By using this home automation Arduino UNO shield we can make very useful and reliable home-automation system.
This is the easiest way of making home-automation system and, regarding giveaway...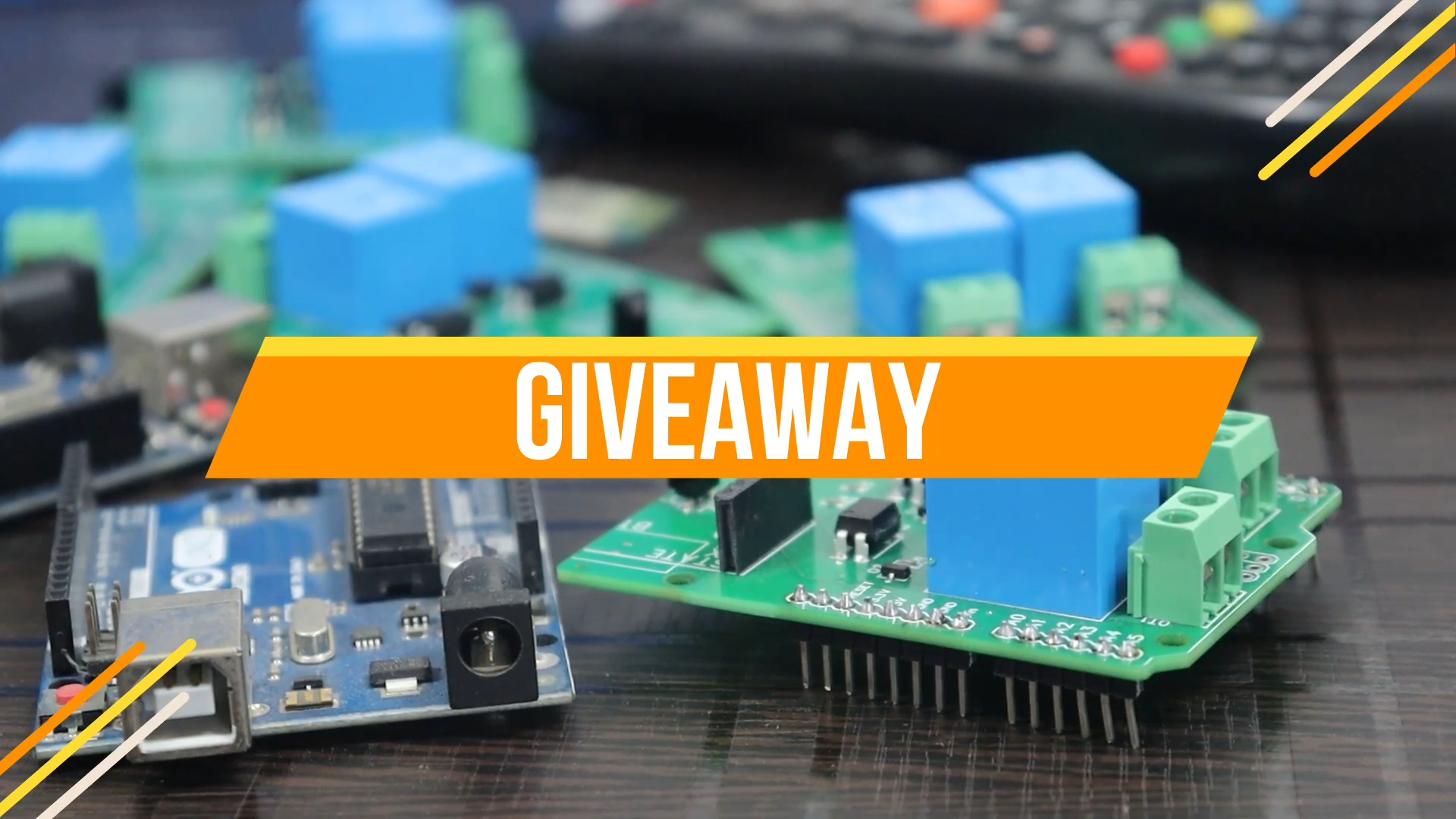 To win this PCB in the giveaway you need to do few things, which are very simple, First of all you must have subscriber of my channel, if you haven't subscribe yet, subscribe right now it is free. & the next thing is to like this video and comment something and the last thing is to follow my Instagram page.
That's it, thank you so much for watching, stay safe and stay healthy bye bye.
Video Tutorial.