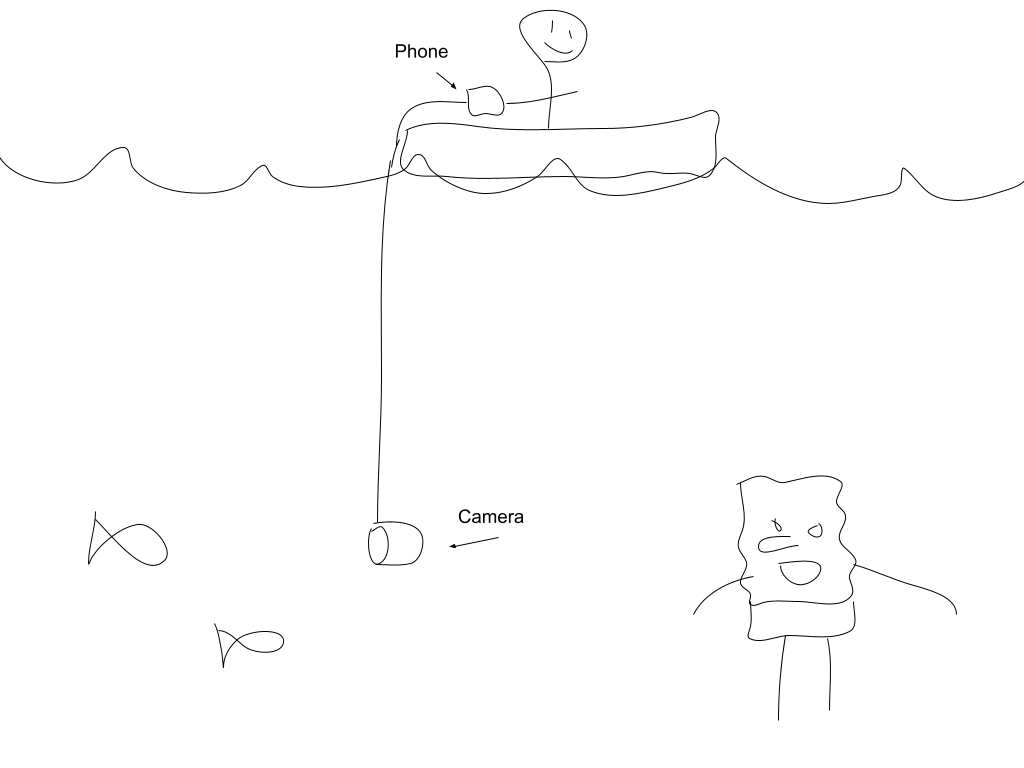 Container
At first, we considered creating a waterproof container from PVC. After experimenting with various pipe sizes and connector configurations, we concluded with a design based on a T joint with additional slip joint union pieces for the plastic lens and opening. Unfortunately, the camera view was constricted to a small circular window due to the shape of the tube, so we had to come up with a new option.
We switched to a waterproof dive container, which is significantly cheaper and readily available. There were two main requirements: the ability to withstand 20 fsw and have a transparent area in the plastic for the camera to view through. We found that the plano 3400 container on Amazon met these two requirements.
Camera interface
The micro HDMI port of the camera should connect to a tablet or some other mobile viewing device.
One option is to use a long micro HDMI to HDMI, which connects to a USB capture card allowing the live feed to be viewed on the tablet through an app.
Another potential option was to use a HDMI to USB C connector, bypassing the capture card completely, but this depends on whether the tablet has support for video over USB C, and the one we had had a micro USB port anyways, so this method wouldn't work.
A rather complicated option was to have a long CAT5e/6 cable in lieu of the long micro HDMI to HDMI cable. This supports a very long distance (100 ft ethernet cables are common), but requires an external power source on at least one side for the extender to work.
Since we don't need this much length (yet), we opted to go for the first option.