CHANNEL CONFIGURATION IN THE THINGSPEAK PLATFORM
Below you can see the new channel created on the ThingSpeak platform.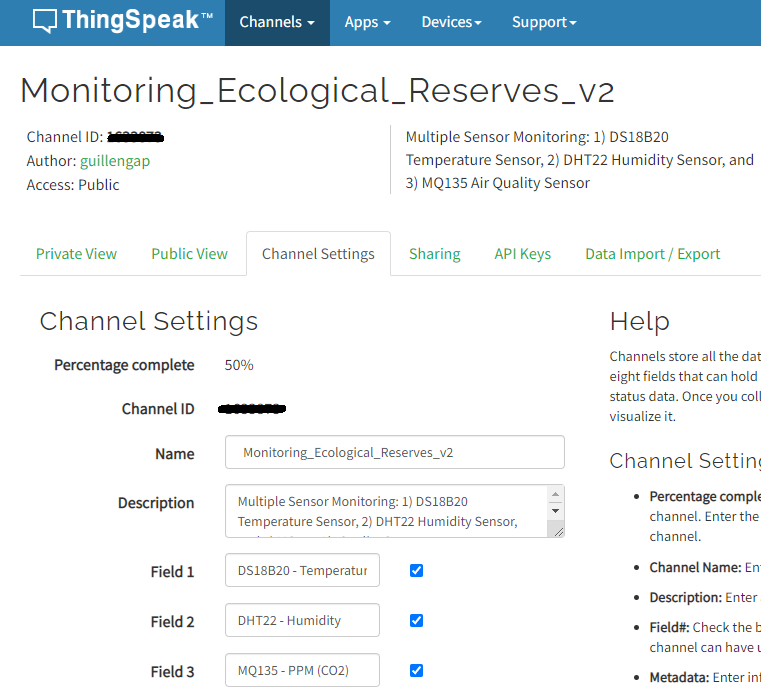 Don't forget to take note of the Write API key.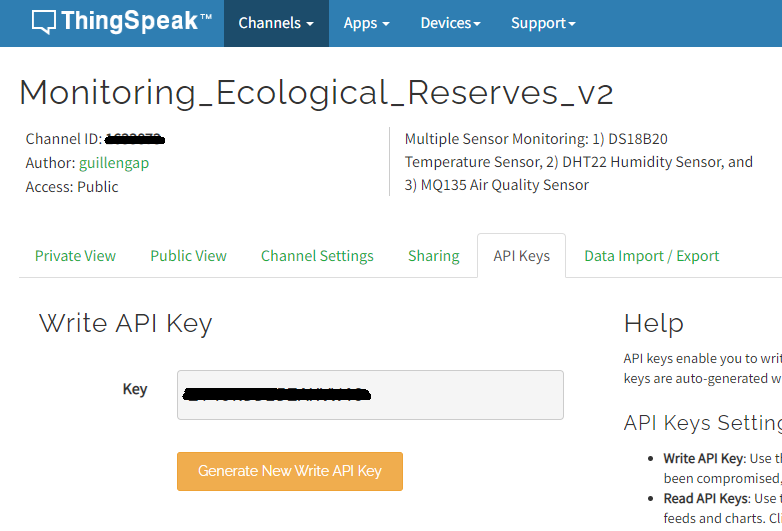 TESTING LORAWAN AND IOT CONNECTION
In the video below I show you two tests carried out: a) in the first, the transmitter and the receiver are inside a room in order to verify that everything is working well; b) in the second, the transmitter is placed in the ecological reserve.
IMAGE GALLERY
On this occasion, I decided to solve the problem of having better signal reception. For this reason, I made a case with straps to attach the transmitting device to test on various trees and improve line of sight.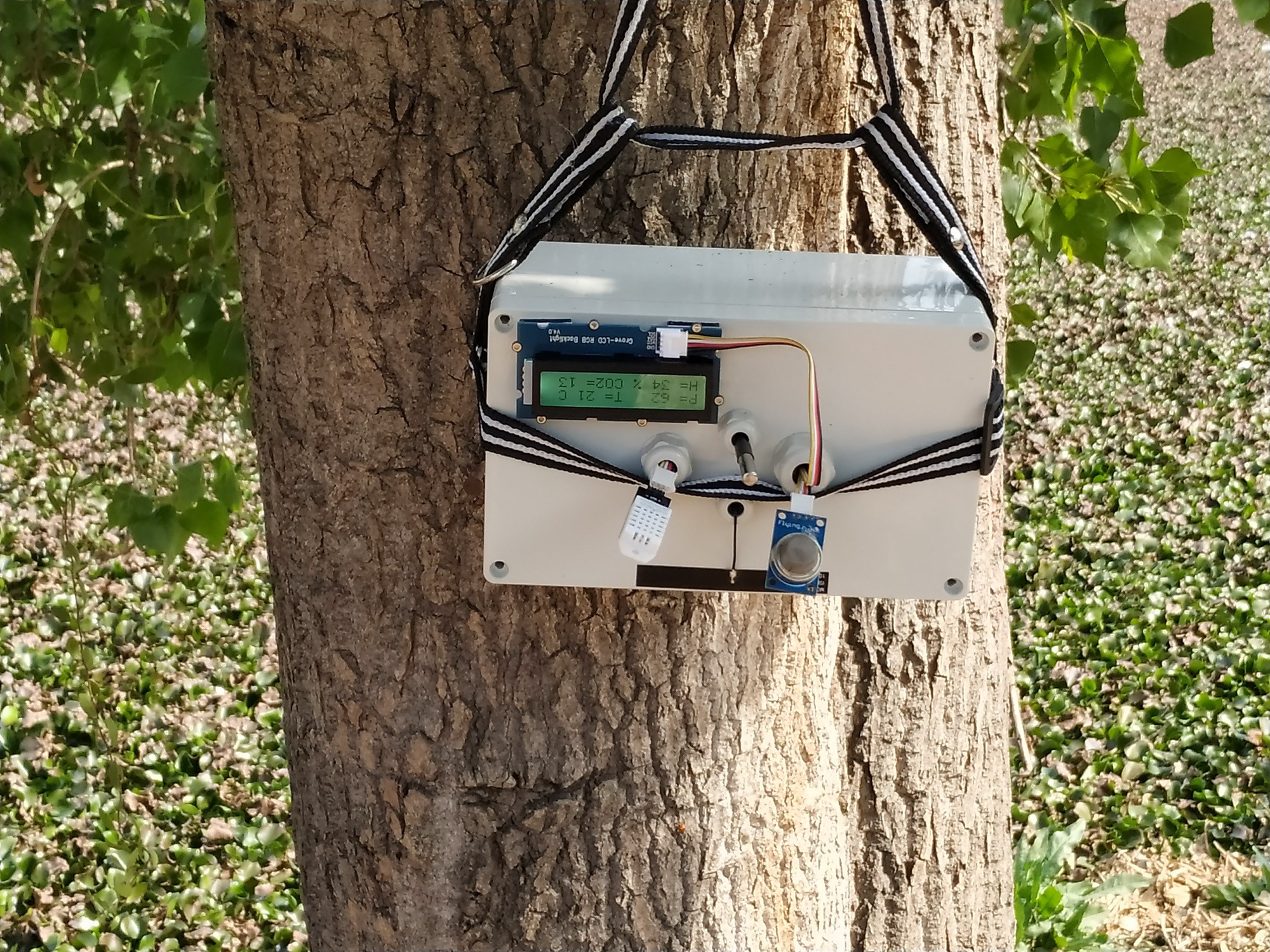 This is the second tree in my attempt to improve signal quality.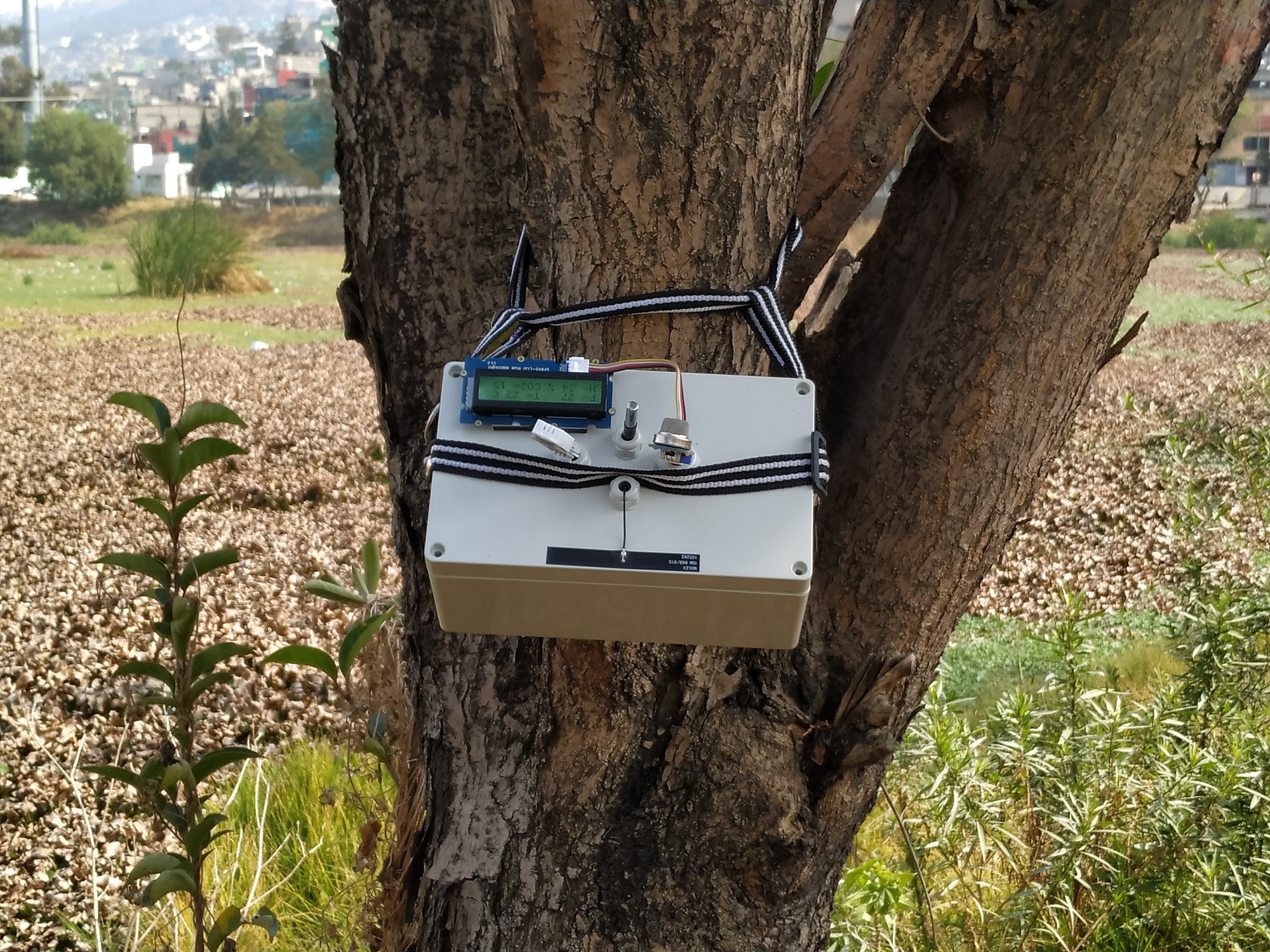 And finally my third attempt to improve the quality of the signal.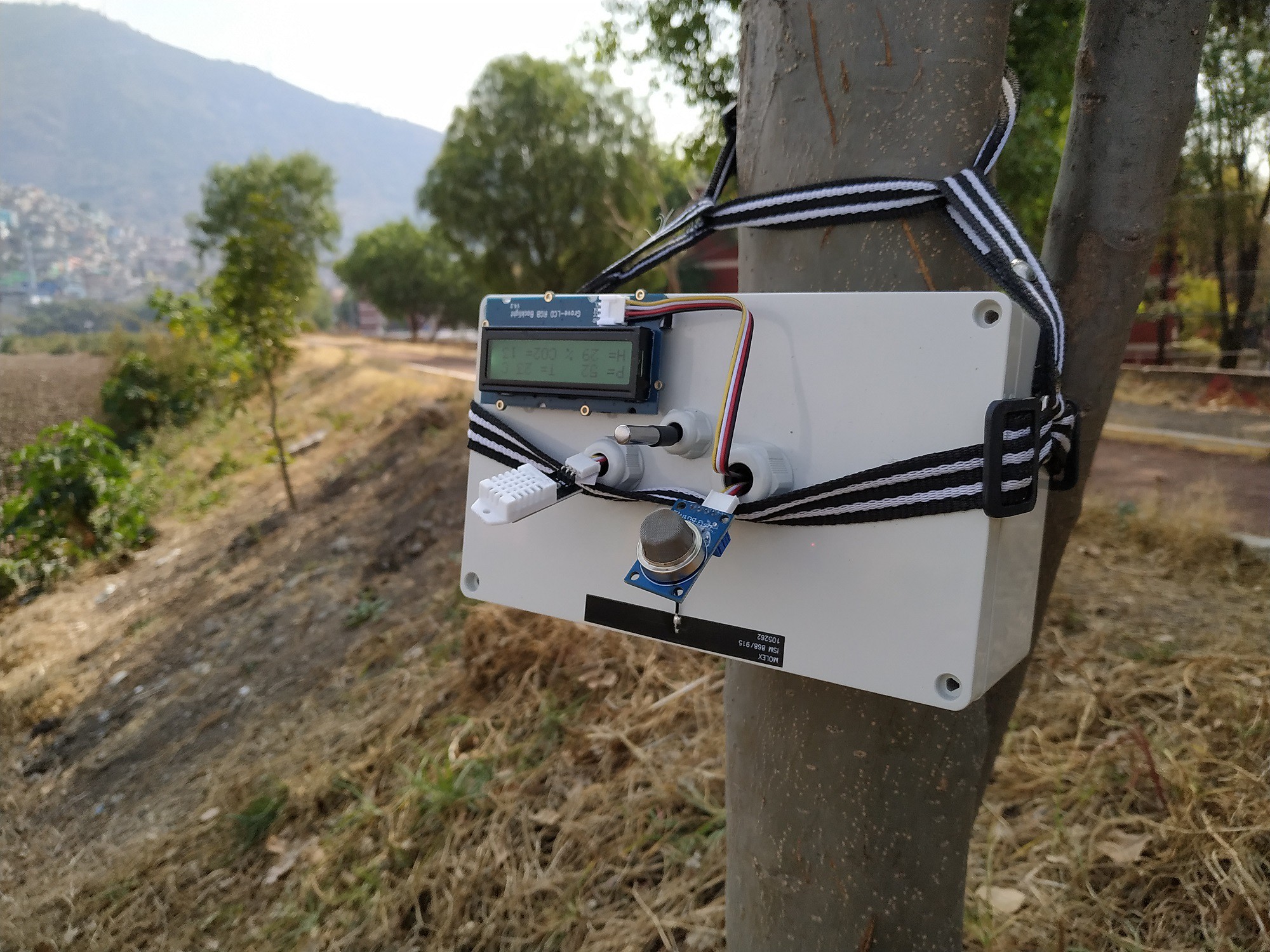 What I can guarantee is that I am ecstatic with the beauty of nature.. Below is a screenshot with the ThingView app.
Here is an example of temperature capture with the ThingSpeak platform 

Now a screenshot of the relative humidity.

And finally a capture of carbon dioxide pollution.

This area has low levels of contamination at the moment. You should know that ThingSpeak can also give you the area map as long as you give it the GPS coordinates.