Revision 1 of the LRMS monitoring station has been continuously operating outdoors for 8 months beginning January 2022. The sensors for the station are the usual temperature and humidity sensors found on many projects but I added a UV sensor to make the R1 station more unique and test the hardware and software.

Here are a couple of screen shots showing the data collected from LRMS R1
The sensors used are a DS18B20 temperature probe, Si7021 temperature and humidity sensor, and a LTR390 UV sensor in a PVC T pipe fitting.

UV & Humidity Sensor Module

The UV sensor has a 20mm x 20mm fused silica window epoxied in front of the LTR390 sensor (right side of photo)
to protect from weather and for maximum transmission of UV to sensor.

The Si7021 located inside of PVC L fitting.
The DS18B20 is a water proof module and is shielded from direct solar exposure with a PVC pipe section.



March 15 2022 14:50PST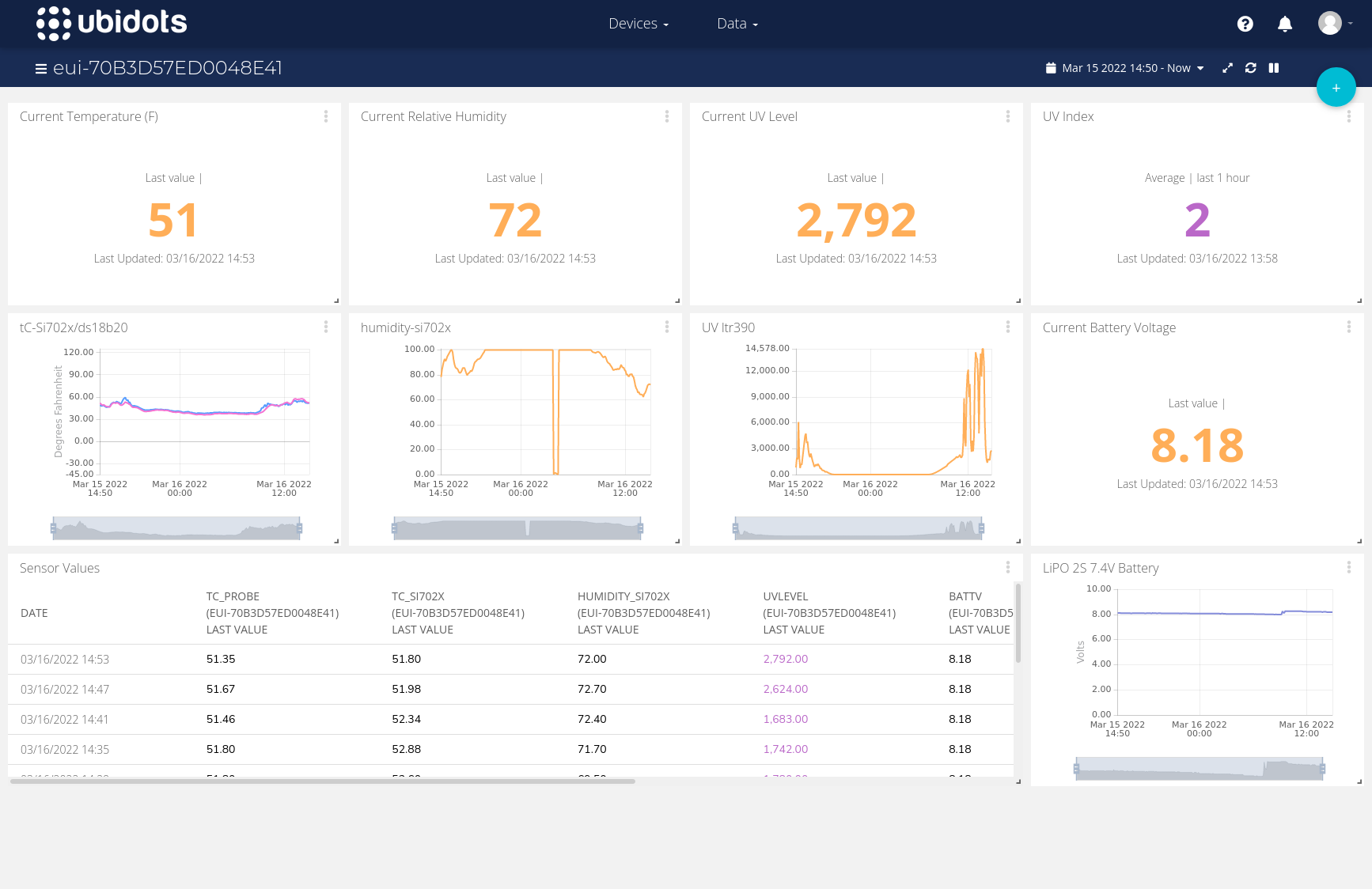 August 05 2022 14:19 PDT