"Please tell me the solution passe-- the solution fails."
Finger5 is sadeningly short -- so short that it sometimes feels like it actually hasn't grown fully or like it's an extra digit that was there from birth.
Unfortunately, since my arm is in the way, I don't think I could get a solution for using the thumb either.
I was like "How was Concept A8 doing things?" and put it on, and now even that feels misaligned. Perhaps I just hoped it'll be an issue that slowly goes unnoticed, but the angle I need means that the screen is pointing near-45 degrees off axis to my eyes: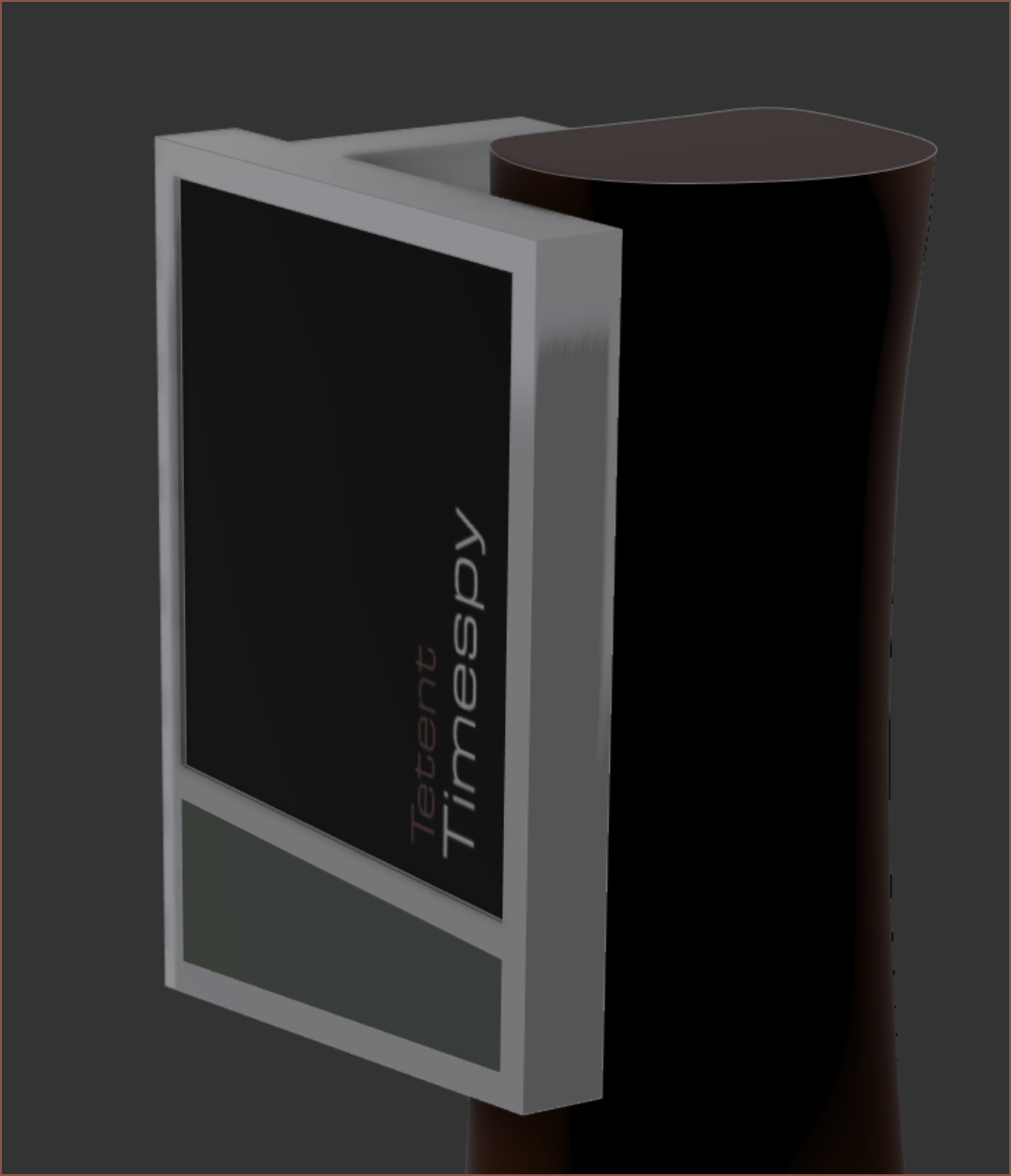 Then I noticed that Tetrinsic 1.0 was much closer to the edge than now:
I think the complex but seemingly inescapable choice would be to actually have the Tetrinsics on a hinge that rotates 45 degrees such that the thumb can hold the hand and provide stability and the fingers can still reach the Tetrinsics: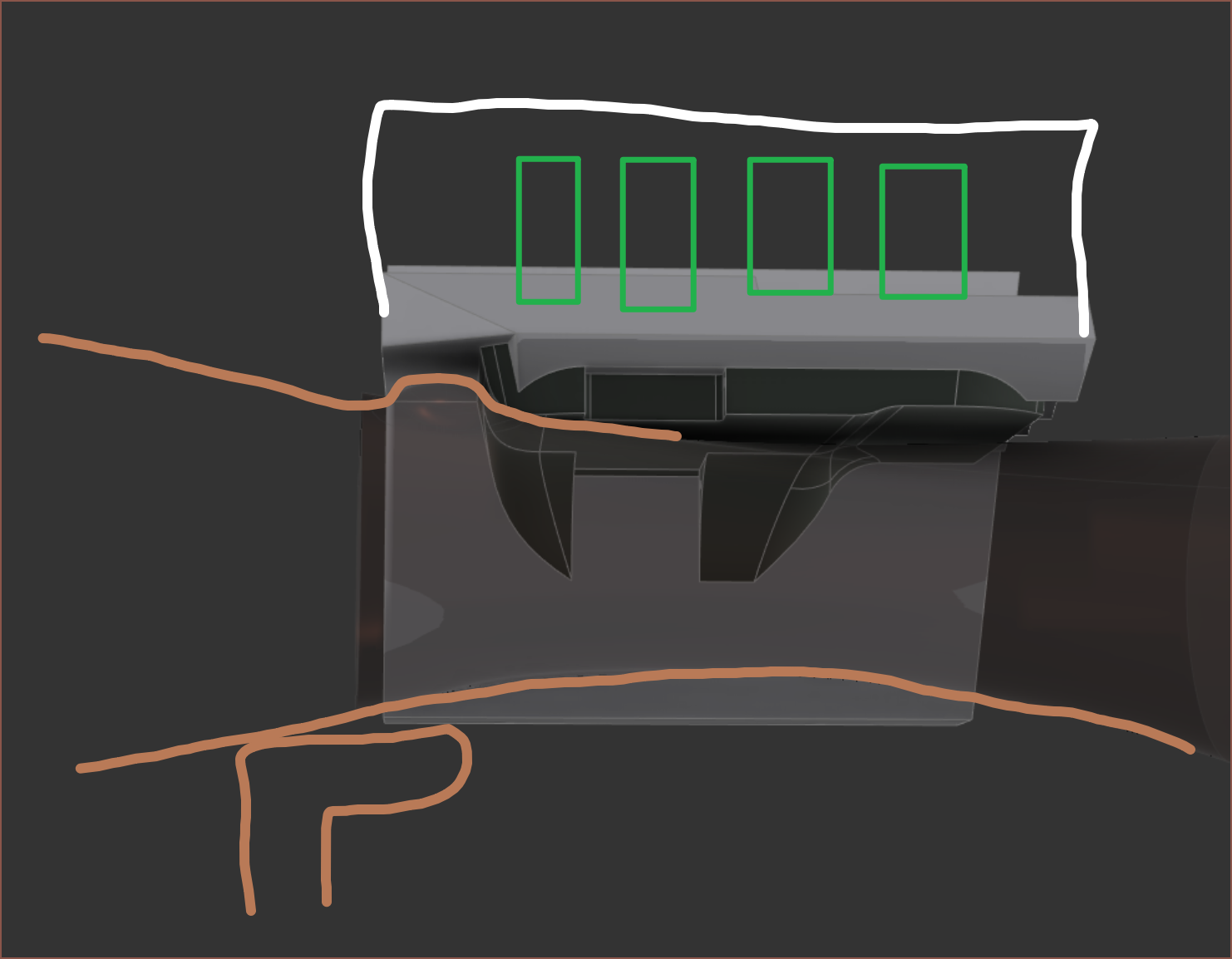 Actually, trying literal air, it looks like Finger5 either takes an unobtainium 3mm Tetrinsic, or a normal tetrinsic at a 90 degree vertical (starting from the arm). It all makes sense now that I actually have an ergonomic location for the thumb. However, thinking up a solution that actually does that is very non-obvious. Maybe I've got to give Tetrinsic Gloves another thought?