It turns out that the 24-bit floating point implemented in the XC8 compiler requires a few tweaks of the ray-tracing code. My goal is to re-write this all in 16 (or 24) bit fixed point, anyway, but the code I had ready used floats. Here's the problem: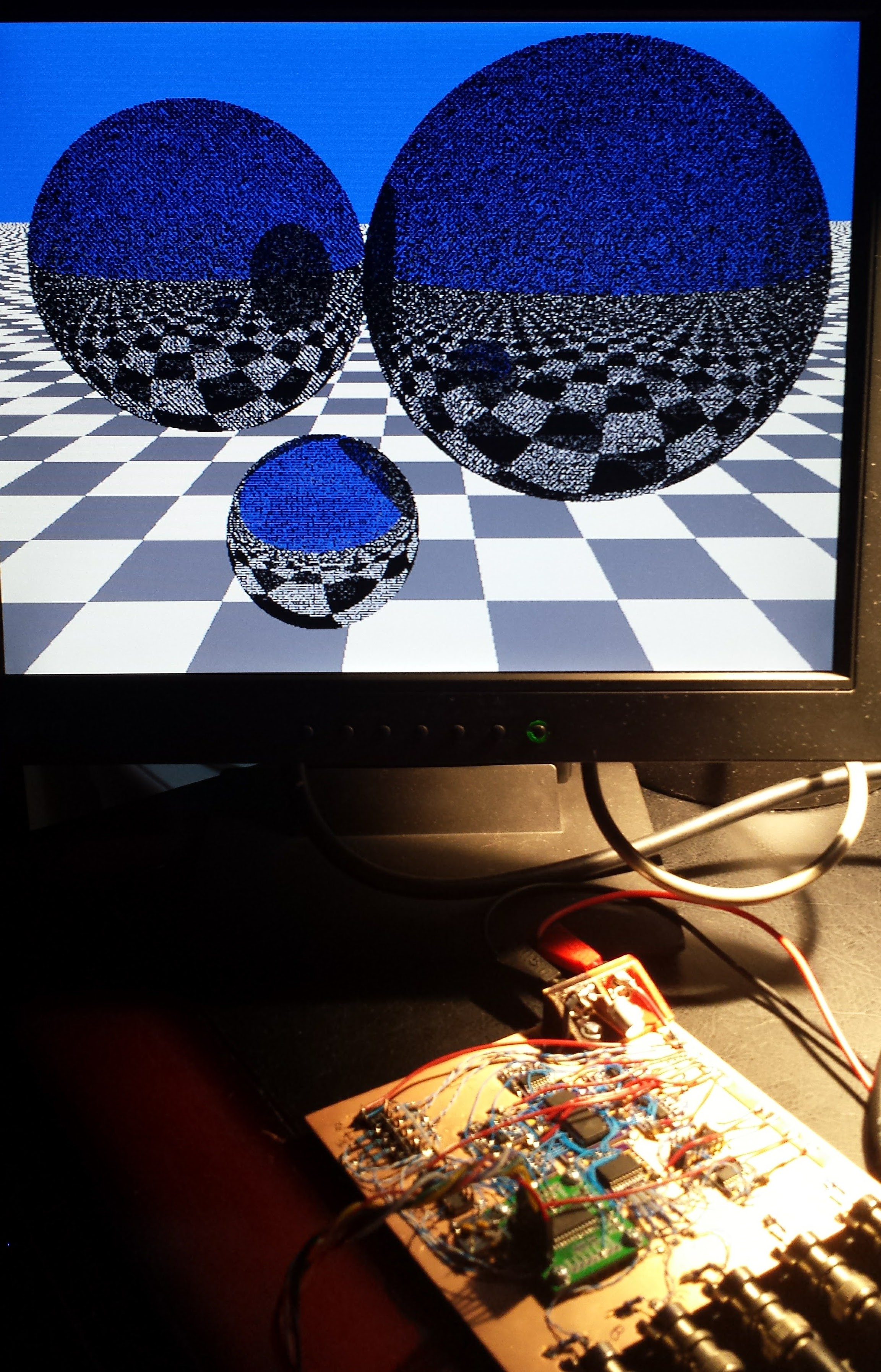 The noise on the spheres is caused when rays bounce off, then are found intersect the sphere again immediately. This happens because if the origin of the reflected ray is right on the surface of the sphere, it's ambiguous which side the ray originates on - the dropout points above are where the origin of the reflected ray were found to be inside the sphere, so the ray got trapped in there instead of bouncing off normally. The classic solution to this classic problem is to add a small offset (epsilon) to the reflected ray origin to ensure the reflected ray remains outside - and the required magnitude of this offset depends on the numerical precision used.
I tested this code on my linux box with IEEE 32-bit floating point, where my chosen epsilon was sufficient. Porting the code to the PIC with 24-bit floats looks like it requires a few tweaks. I changed one line to bump epsilon:
      

// reflect from sphere


      

float

 eps = 

0.1

;
and I have it running again.
CONTEST DISCLAIMER: this code is 8.3kB in size.

---
Second Try - Slightly Less Fail
My epsilon is still too large - dropouts on the left-hand sphere only now. It's running again...