The PVC pipe is an important part of this system. It is 100mm in diameter and 1 meter long, allowing 12 plants to be grown on a very small footprint. 
Using the height allows us to optimise the number of feet per square meter.
This PVC pipe is essential for this project however the current PVC design can be improved.
Current design :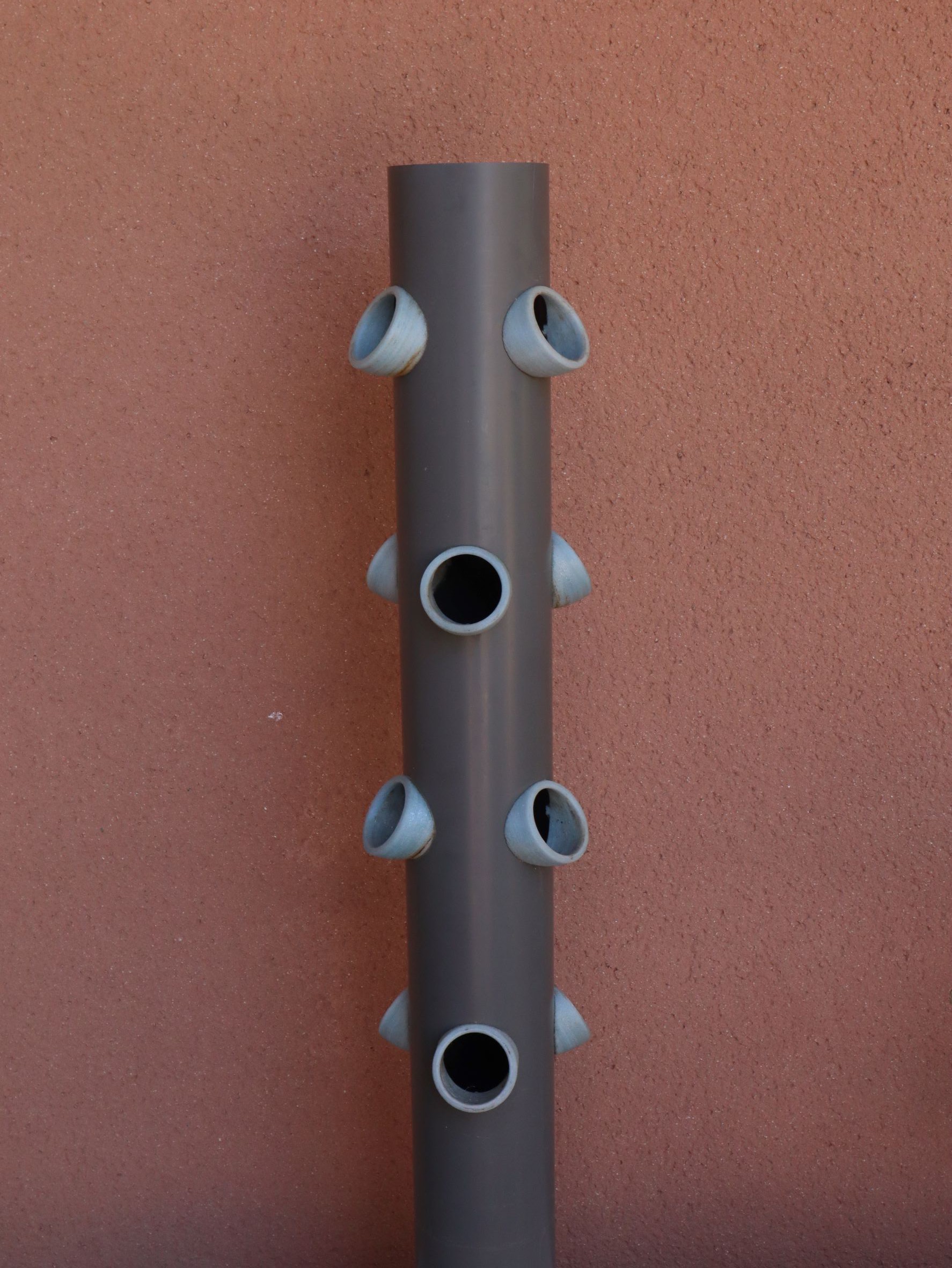 For each plant, this part must be printed.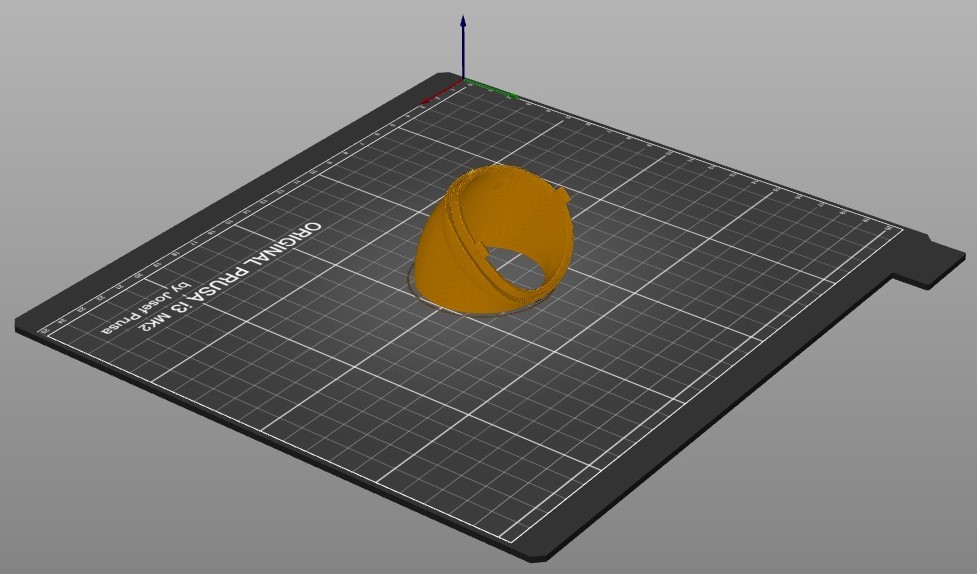 It takes more than 1.5 hours of printing per piece, which makes 18 hours of printing for one tower. A lot of energy and plastic wasted. 
Moreover this part gives a little too much horizontal angulation to the plants.
New design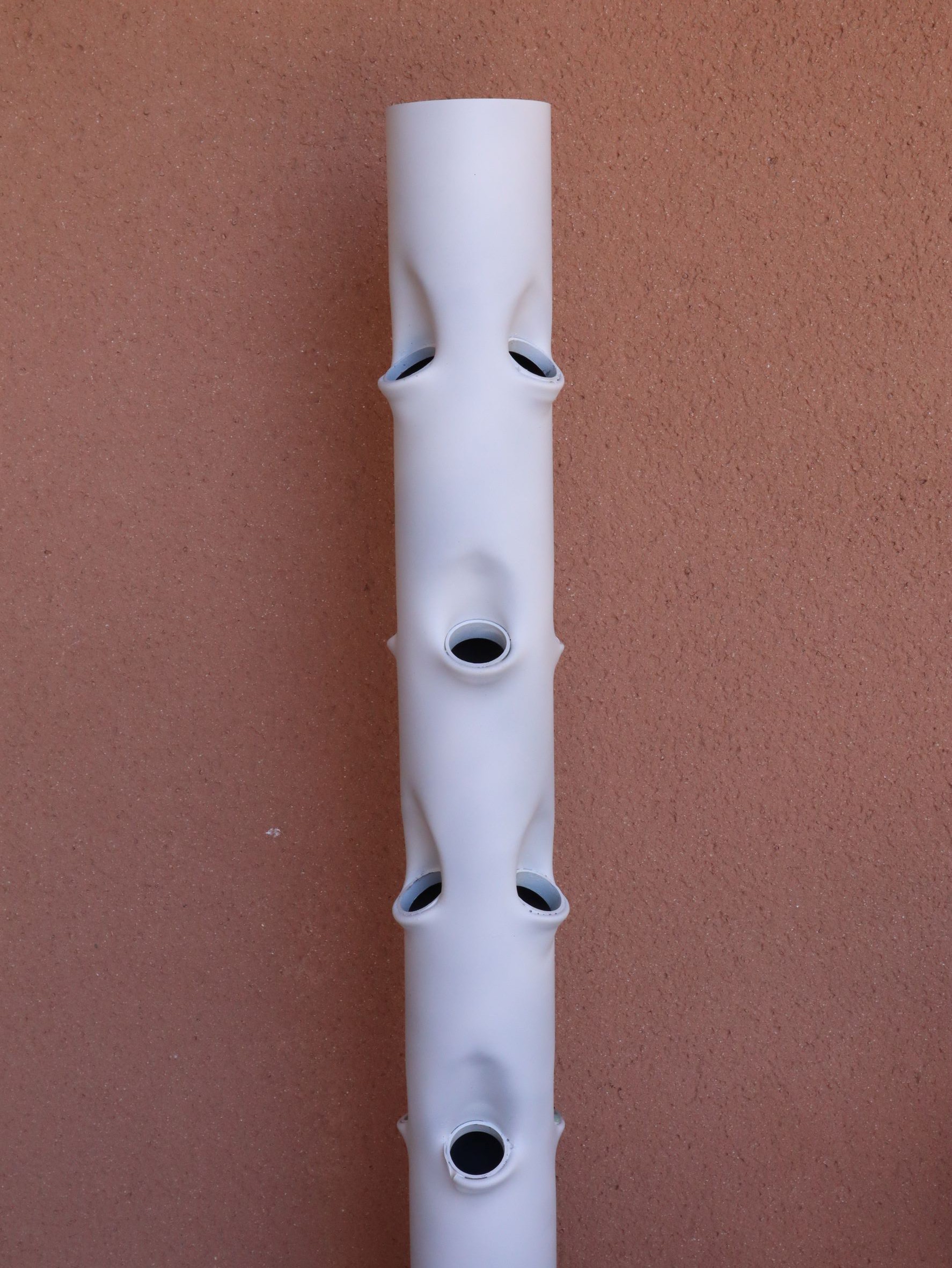 PVC can be heated to make it take a particular shape. The idea comes from this youtube video. 
I thermoformed the large PVC tube with a small 40mm diameter PVC pipe which allows me to cut small 1cm long sections and glue them inside to make a small rim for the baskets.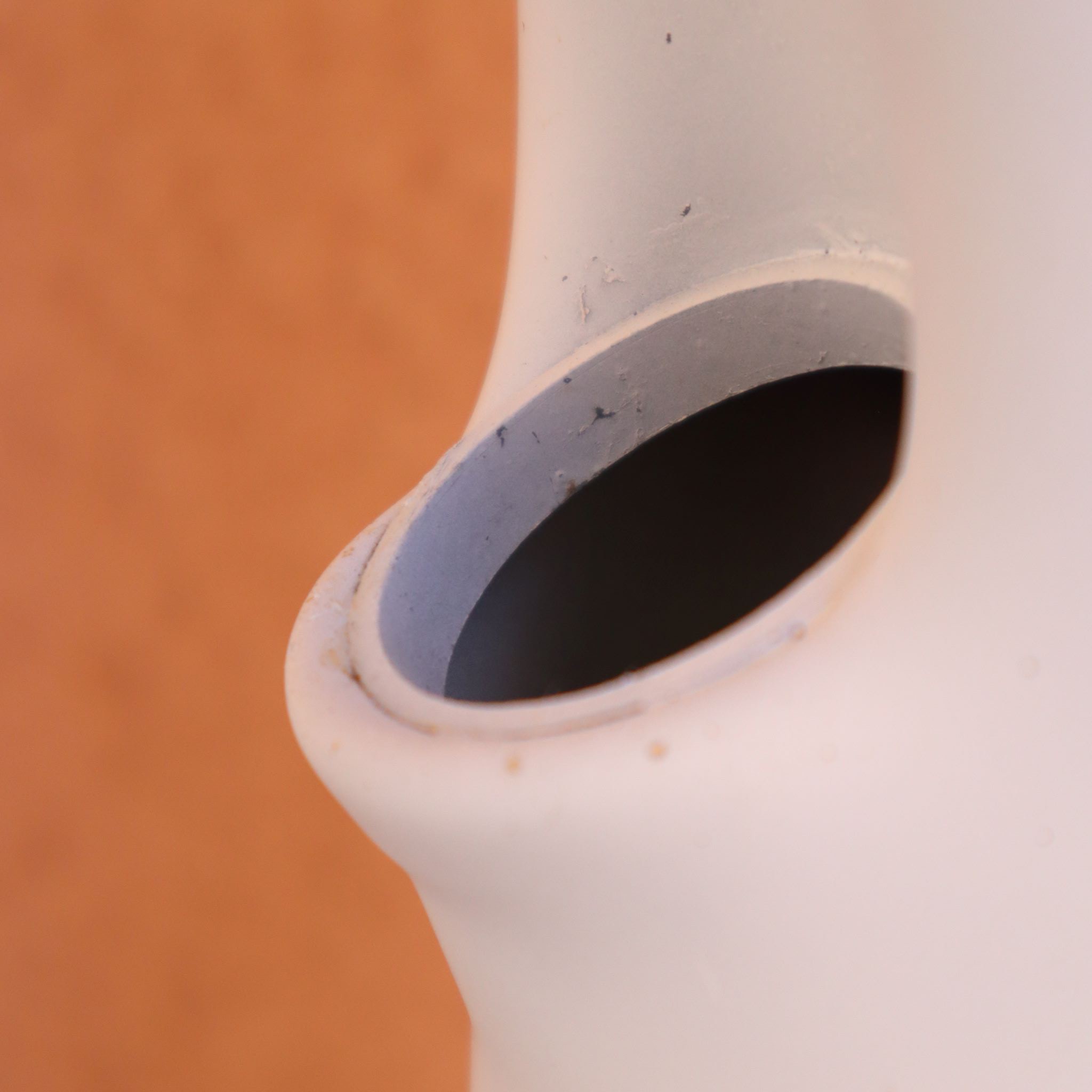 When I have some time I'll make a video of how to do it.
I then painted the PVC white to reduce the heat inside the tube on sunny days.