Paul's comments made me realise that what I thought was obvious, well, wasn't. One has to carefully read the chronograms to understand the signals and their sequencing. After a while, I found a much better representation and use it now as the project's avatar: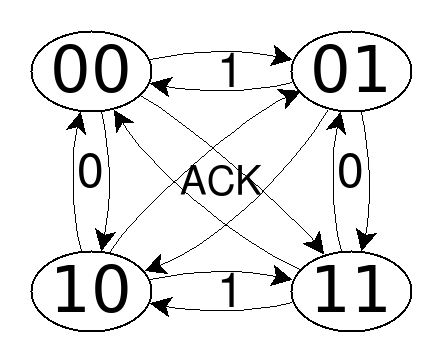 Trits are transmitted by changing the line's state. If you send a data bit, you move along an edge and change one output line.
If you send ACK then you change both lines, which translate in this FSM by moving across the diagonal.
There is no "idle" state, just the current state... It's some pretty simple signaling, right ?

All the rest is derived from this.