The Mindful Droid is an open-source IOT modular device that allows both children and adults alike to monitor and collect data on indoor and outdoor air pollution levels, giving appropriate warning signs based on the environment it's in. In this case, it will be during "to and from" school commutes,  sharing air quality data to inform users and exposed users through interactive and engaging visualisations. 
The Build for the Mindful Droid was following the principles of good design, ensuring simplicity, ease of use, making it easy to deploy, accessible and customisable for various educational, and awareness purposes in all works of life. E.g School commutes, trips to the park, daily commutes, work and office spaces etc.
Problem Case Study
Parenting comes with challenges and responsibilities and with that, there is something about "preserving the next generation" that makes us think more about the kind of place we are leaving for them to inherit and live in.
As parents, we are in the worlds driving seat and are responsible for our actions, in this case what do we know about our environments and the poisonous emissions we let out from our vehicles?
Taking my children to school and seeing the congested traffic and emissions coming out from idling and revving vehicles around school safe zones was concerning and didn't help my asthmatic condition that developed from working in a badly polluted engineering environment. 

Air pollution is one of the world's leading risk factors for death, attributed to millions of deaths each year. It has attributed to 11.65% of deaths globally. It is also one of the leading risk factors for disease burden. 
The story of Ella Kissi-Debrah, a UK schoolgirl who died after an asthma attack following multiple seizures and hospital admissions, with her death linked to being exposed to nitrogen dioxide and particulate matter (PM) pollution in excess of WHO guidelines, the principal source of which were traffic emissions, challenged my to thinking, consciousness and awareness about Air pollution. 
Below is a picture of a school congestion and traffic during peak hours.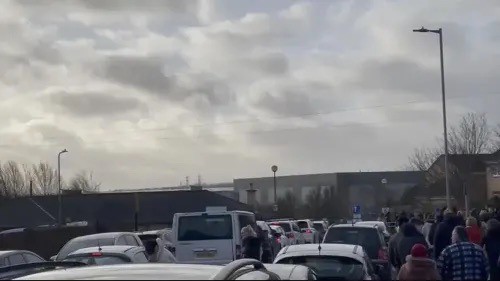 So I wondered how serious this will be for children when most pollutants around school are dense and tend to accumulate at around less than 1metre height, I.e right at the height for most school children including baby pushchairs and pets. These stats and realisation made me question what I know about this issue and also what other parents know about air pollution and keeping children safe. I carried out a school survey with parents about their awareness on Air Pollution.

To my surprise I realised not many parents knew or were bothered about it and I also fell into that category before taking on this challenge. 
Below are some of the survey questions asked.
Looking into what was in the market to monitor and understand Air pollution shows a huge disparity in the understanding and awareness air pollution and further leading to the discovery of social class and diversity system playing a part to people not knowing much about Air Pollution, meaning it is not a common topic for discussion and for most people, beyond their everyday language and if it was, you would need to be a specialist, scientist or a victim of Air pollution.

Solution

With the Mindful Droid, children and adults are able to start conversations, engage and understand the topics of Air Pollution and most importantly take action in a fun and passive way. 
Seeing children talk about air pollution and what effect it has on them and the environment makes us want to do better.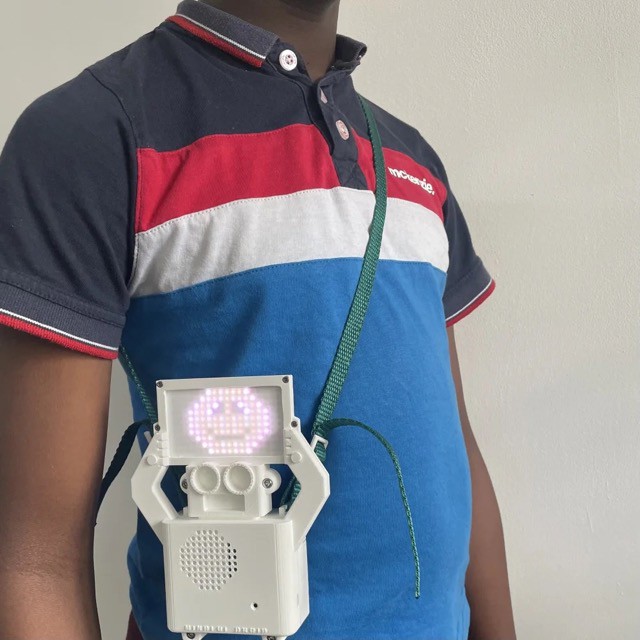 The focus areas for the Mindful droid are;
Track Air quality, Make hardware/software and data open-source accesible - Able to correspond with real-time Air Quality API Data.
Inform and Educate - Through Visibility of Information, improvement can be made on drivers' behaviour such as turning off the engine (instead...
Read more »