Here is an OEM VR headset, only called the "MGLASS 1" in product images: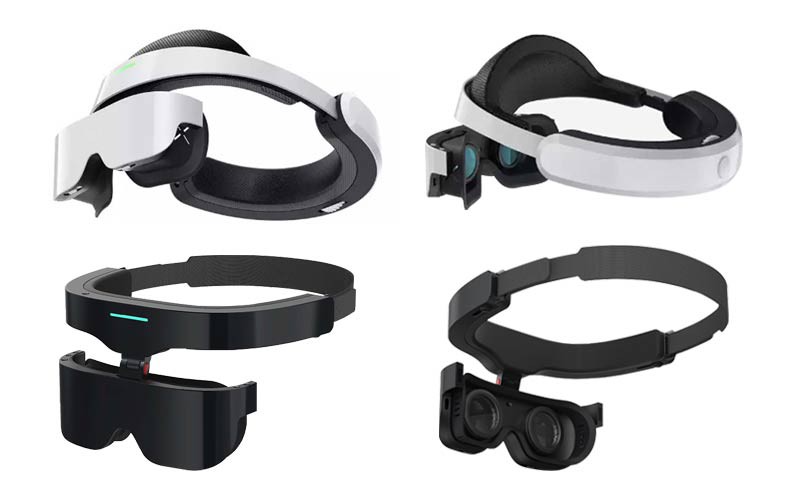 Platform


RK3566
CPU
Quad-Core Cortex-A55
GPU
Mali G52-2EE
Memory
2GB LPDDR4 
16GB eMMC5.1
OS
Android 11
Display
Display
Si-OLED
Size
1.03 inch*2
Ratio
1:1
Resolution
2560*2560px per eye
(5120*2560 Binocular)
Interface
MIPI
Luminance
1800nits
Frame Rate
60HZ Max 90HZ
Optics Solution
pancake
Optical
FOV
90°
Diopter
0~-8D
IPD
56~72mm
 
Dustproof
IP6X
Speaker
Integrated 
Button
5 buttons
Sensor and I/O
Compass + Gyroscope + Accelerometer
Distance Sensor
Type C 
3.5mm headphone jack
Micro SD
HDMI
Wireless
Bluetooth 4.2
WIFI 6
Miracast
DLNA & Airplay
Battery
3950mAh working temp. 5-35℃
Weight
310g
Size
W*H*Thickness 155*55*17.5mm
Color
White or Black
OEM/ODM
Support
The reason why I've spent like 20 minutes copying in that table is a) to learn something new about copying and pasting tables, b) because this headset keeps popping up and dissapearing on AliExpress and c) clean up the formatting. The specs make this product sound like a PCVR headset + thin-client for portable situations.
Now, the reason why I've mentioned this headset is because I got an idea: non-optical passthrough near-eye display that doesn't take up any more of the users vision than required. Unlike VR headsets, where you try and block out side-light from entering, this idea tries to keep as much of the view unobstructed as possible. If anything, it's somewhat more ideal if the virtual monitor isn't see-through, from a visual perspective.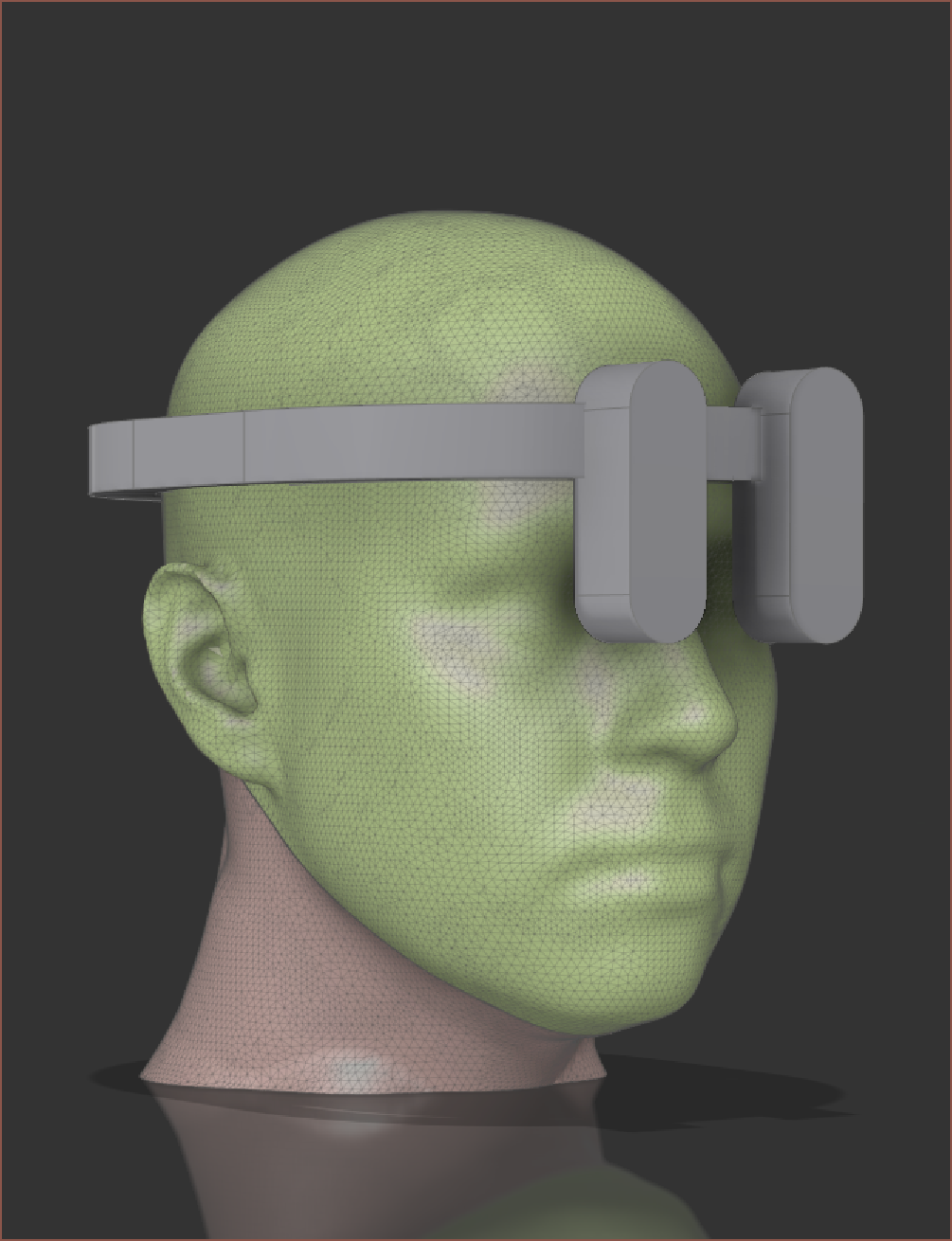 The idea is to have 2560px displays in those vertical rounded rectangles which are also motorised so that I have the option to move them out of my vision by sending a command through #Tetent [gd0090].
A potential strategy could be to get an MGLASS 1, dissassemble it and DIY a custom solution. In the world of VR, 38 degrees diagonal FOV should be very straightforward to do, though it's not like any on the market are targetting 90PPD so I might still run into issues.
Unfortunately, this expensive 2560px display seems to be an inescapable choice. Again, it's a very ideal display with its cost being the largest drawback.