In the comments of #AMBAP: A Modest Bitslice Architecture Proposal, @roelh has shown my errors with the (naive) capacitor array. Since this system is not possible, I am forced to use a couple of diodes for each capacitor. Fortunately, I had ordered a large batch for the instruction ROM...
The system I intend to use looks like this :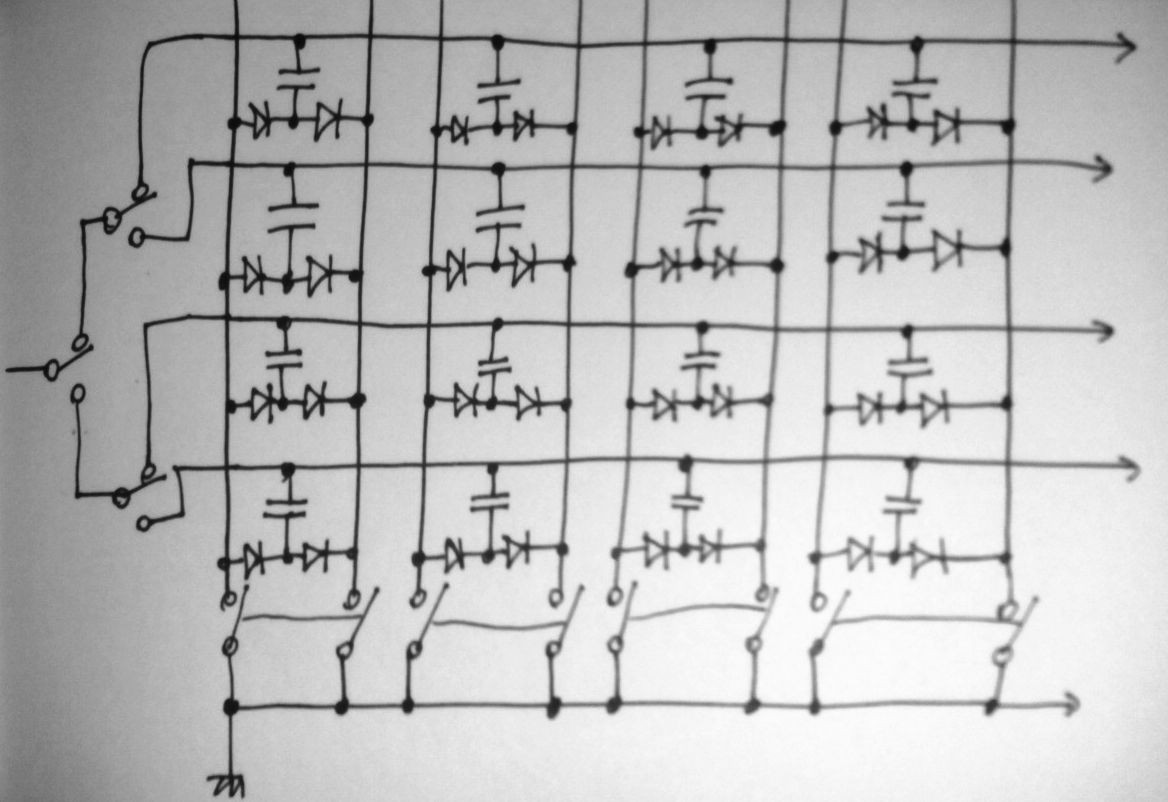 (sorry for the lousy picture, I'll take time to make a better one. Later.)
This is different from the system used by TIM-8 but "inspired" by a paper from the early 60s that was pointed to me in some comments.
TIM-8 differs by selecting one leg or another, for writing or reading, while I connect both to 0V, both for writing and reading. That's the "pinching" method.
I'm pretty sure there is no loop now, since it was developped and tested long ago (according to the paper relating Bell Labs' work). But can somebody prove me wrong ?