I'm starting easily with this simple circuit that I should finalise ASAP.
It's just another ring oscillator, with another twist. It now uses a dual power supply, capacitor coupling, and the second relay drives external signals. It's a "full" CC-PBRL system where the output's load will not disturb the frequency. It also helps a lot with the fanout.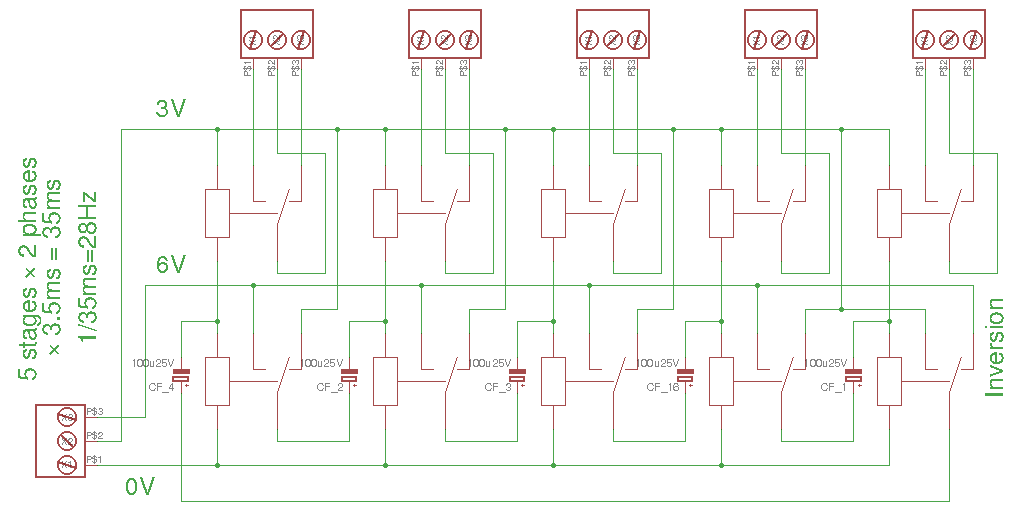 Then, the LFSR will be quite similar, but with an added charge pump.