Today's activity was updating the model for the carry handle so it can do double duty as a device stand.
I want to retain my current aesthetic such that it looks more or less "normal" while sitting on a desk, and doesn't scream "tablet stand."
Mk1 prototype is printing now.
Top Down...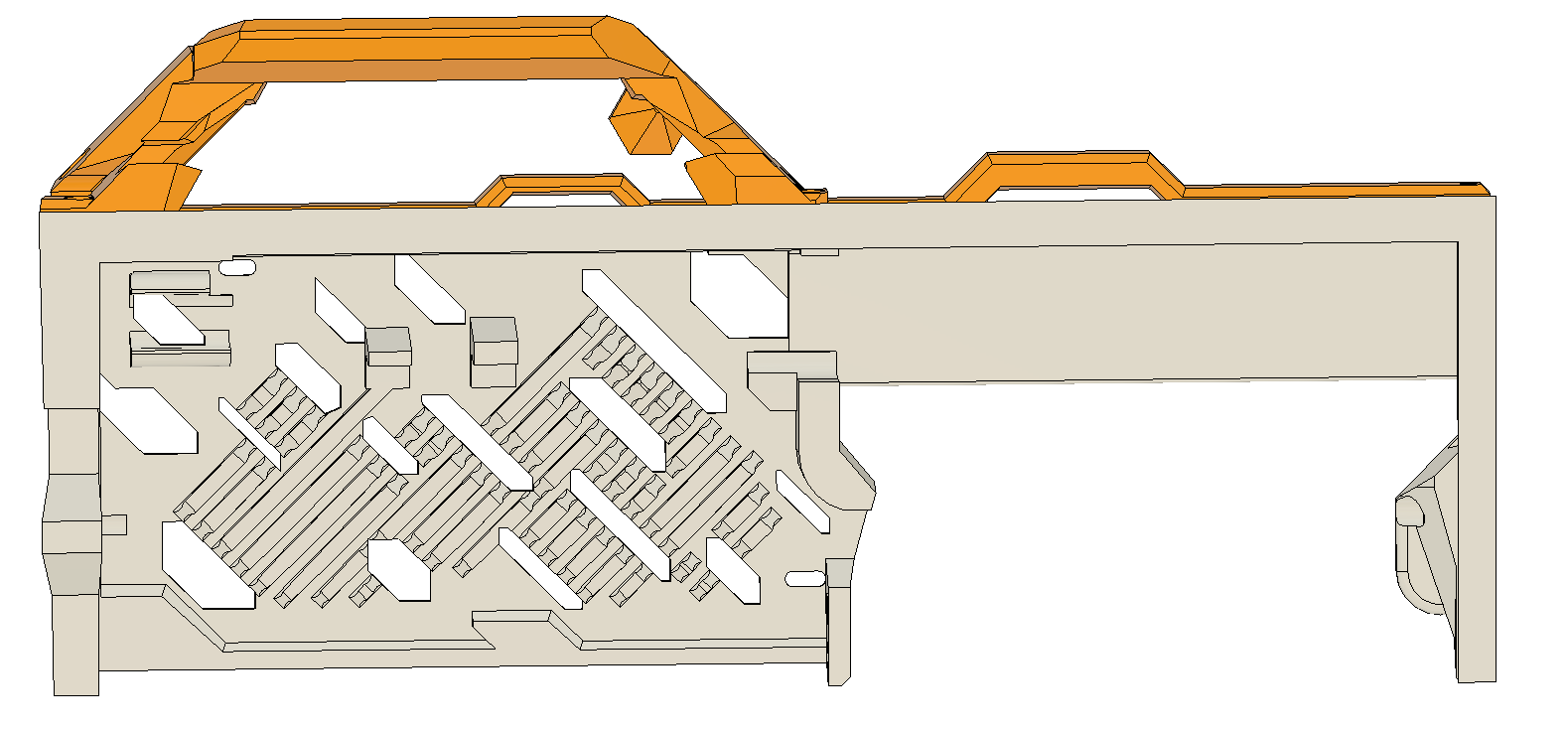 Rear


Previous experimentation taught me that ~20mm width and ~10mm depth is comfortable for a handle, so I tried to stick with that, even though I had to move the handle up about 10mm.



Left


From this angle, you can see that the cut-out is sized for the steam-deck. I wonder if it will be uncomfortable to hold, since the 'top' of the handle is angled away from the center of mass?


I played with lots of chamfers to give it some practical asymmetry, but I worry that it has too many. The rest of the kit has very simple lines. Oh well! I'll just have to see how it looks and feels.