I've just received my JSAUX Modcase, a hearty Steam Deck cover with a couple attachment points, and a full cover. I wanted this mostly for the 'Travel Cover' which I think can give my Docked Deck a more 'cyber deck' appearance. I have plans.

BUT! Also valuable are the nice, sturdy mount points on the case.

Earlier on I was using the 'Deckmate' mounting system, but the single-point connection had too much wobble. I know I could have made amore stable Deck-Side Mount with two mount-points, but I liked the Travel Cover, and I haven't had any community feedback that would motivate me to stick with free Platforms, so... here I am!

Step 1 is to create a JSAUX Modcase Mount Design Environment, so I can build accessories around the mountpoints.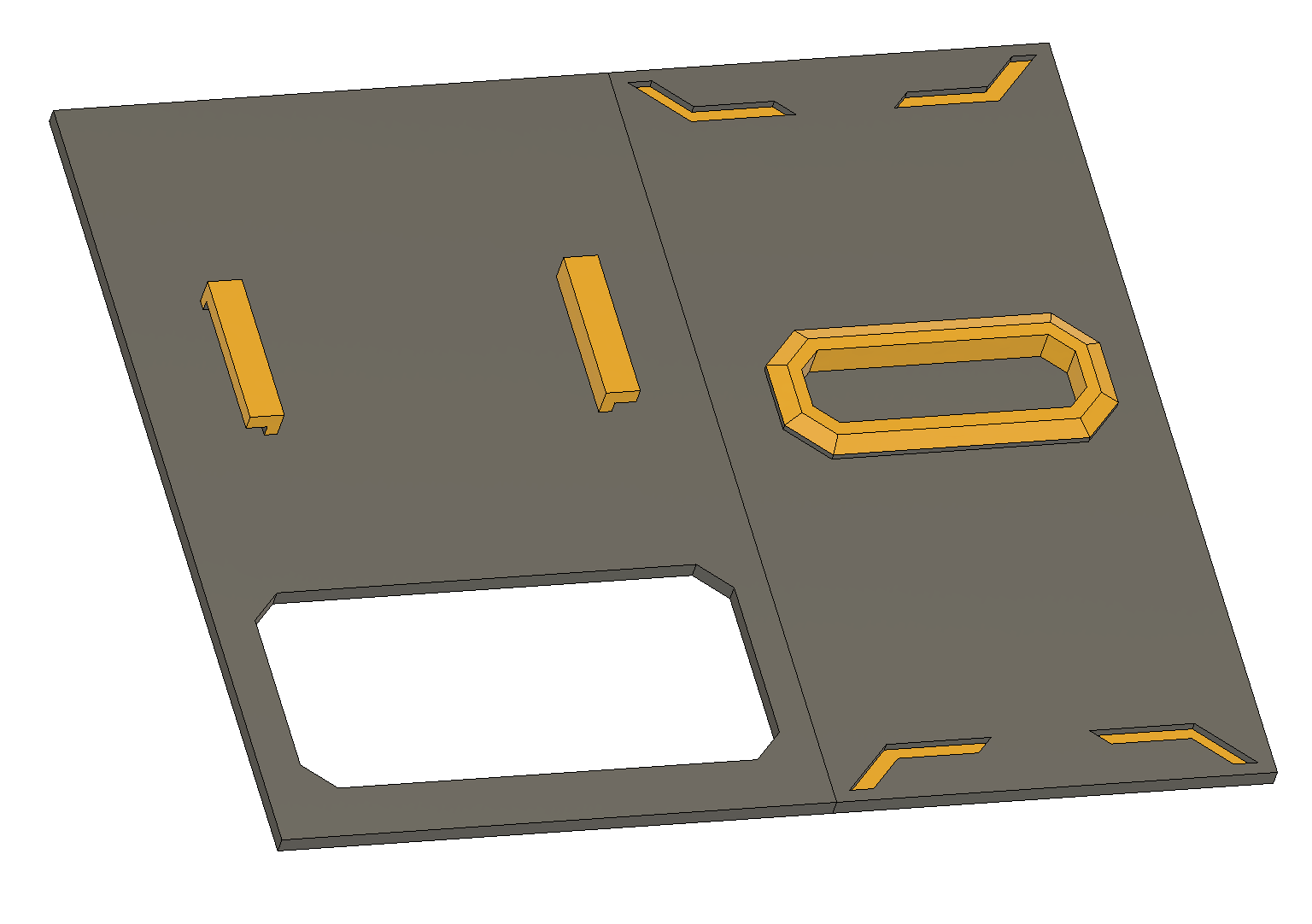 With that done, I can design a fixed mounting arm to attach my Steam Deck to my Cyberdock Handle.

Once that works, I'll look into making that fixed mounting arm flexible with Friction Hinges.

I also need to settle on a Handle Design, but that's for another day.