GERBER PCB:
https://mega.nz/file/XIIAhbDZ#ppFrccunLrNCnm-CVpBofeCaTi3Gatpumf30_YE3ePc
SCHEMATIC DIAGRAM
Here we will look at the schematic diagram and its values.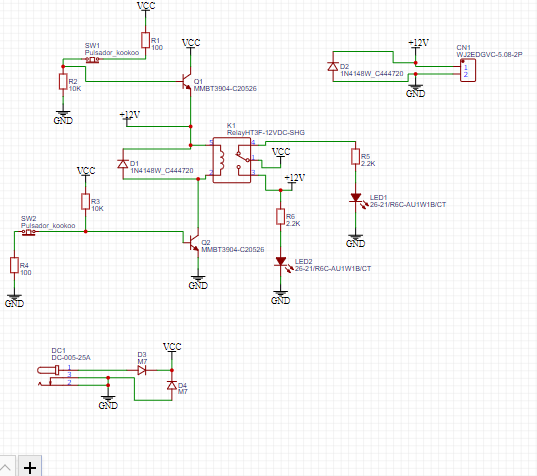 FUNCTIONING
Initially we will see two LEDS, one OFF and the other ON, when we feed the PCB with 12VDC it will turn OFF and the output for DC motor control will be off, then when we press ON it will activate the relay and its contacts will change, but when you stop pressing this The relay that was already locked will change its output contacts, then it will activate the output for DC motors and the LED will now turn ON and now if we press OFF it will turn off and change contacts. So successively it will be activating and deactivating by interlocking the relay.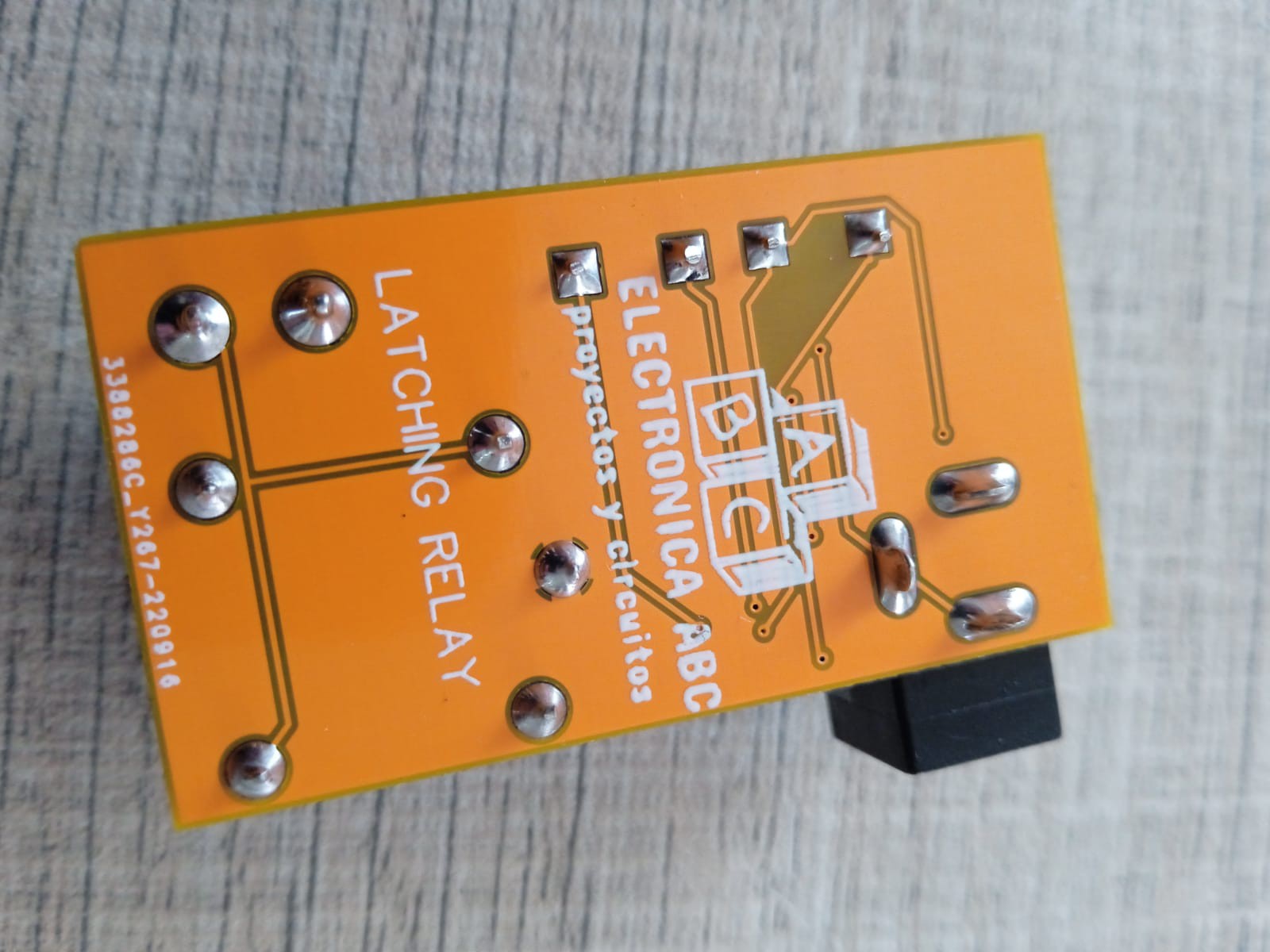 RELAY
Basically we could define the relay as an electrical switch that allows the passage of electrical current when it is closed and interrupts it when it is open, but that is actuated electrically, not manually.
The relay is made up of a coil connected to a current. When the coil is activated, it produces an electromagnetic field that causes the normally open relay contact to close and allows current to pass through a circuit to, for example, light a lamp or start a motor. When we stop supplying current to the coil, the electromagnetic field disappears and the relay contact opens again, leaving the electrical circuit that went to that lamp or motor without current.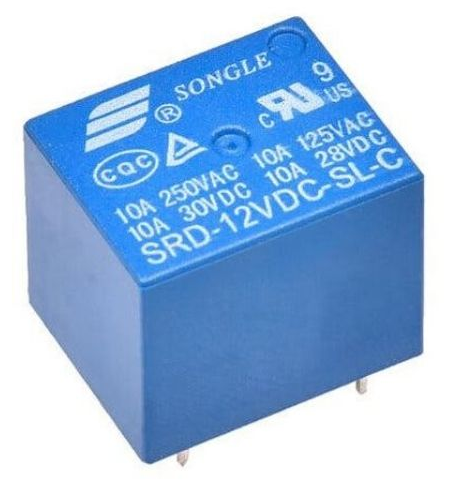 ELECTRONIC COMPONENTS
·        1 DC JACK
·        2 TRANSISTORS 2N2222A smd
·        2 RESISTORS 1206 100ohm
·        2 resistor 1206 10k
·        2 resistors 1206 1k
·        2 led diodes 1206
·        2 diodes 1n4148 smd T4
·        2 diodes 1N4007 SMD M7
·        1 12VDC RELAY
·        1 TERMINAL BLOCK 2 PINS
·        1PCB
FEATURES
·        VIN 12VDC
·        MAX CURRENT 1 A
·        VOUT 12V 1A
·        CONTROL OF DC MOTORS
·        ON-OFF CONTROL
EasyEda
Here we will see the 3D image and the tracks of the PCB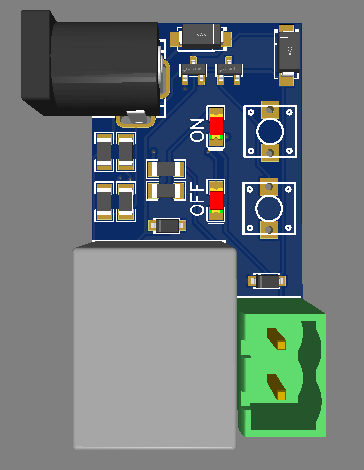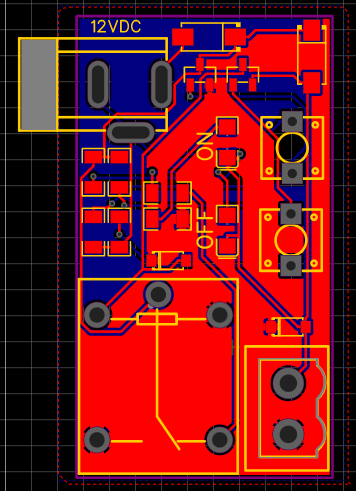 JLCPCB
Once the pcb is designed, we will send our friends from JLCPCB to manufacture our PCB.
5pcbs only $2
JLCPCB number 1 PCB manufacturing company worldwide professional pcbs and excellent finish.
GERBER PCB:
https://mega.nz/file/XIIAhbDZ#ppFrccunLrNCnm-CVpBofeCaTi3Gatpumf30_YE3ePc
you can get your pcbs in different sizes and colors.