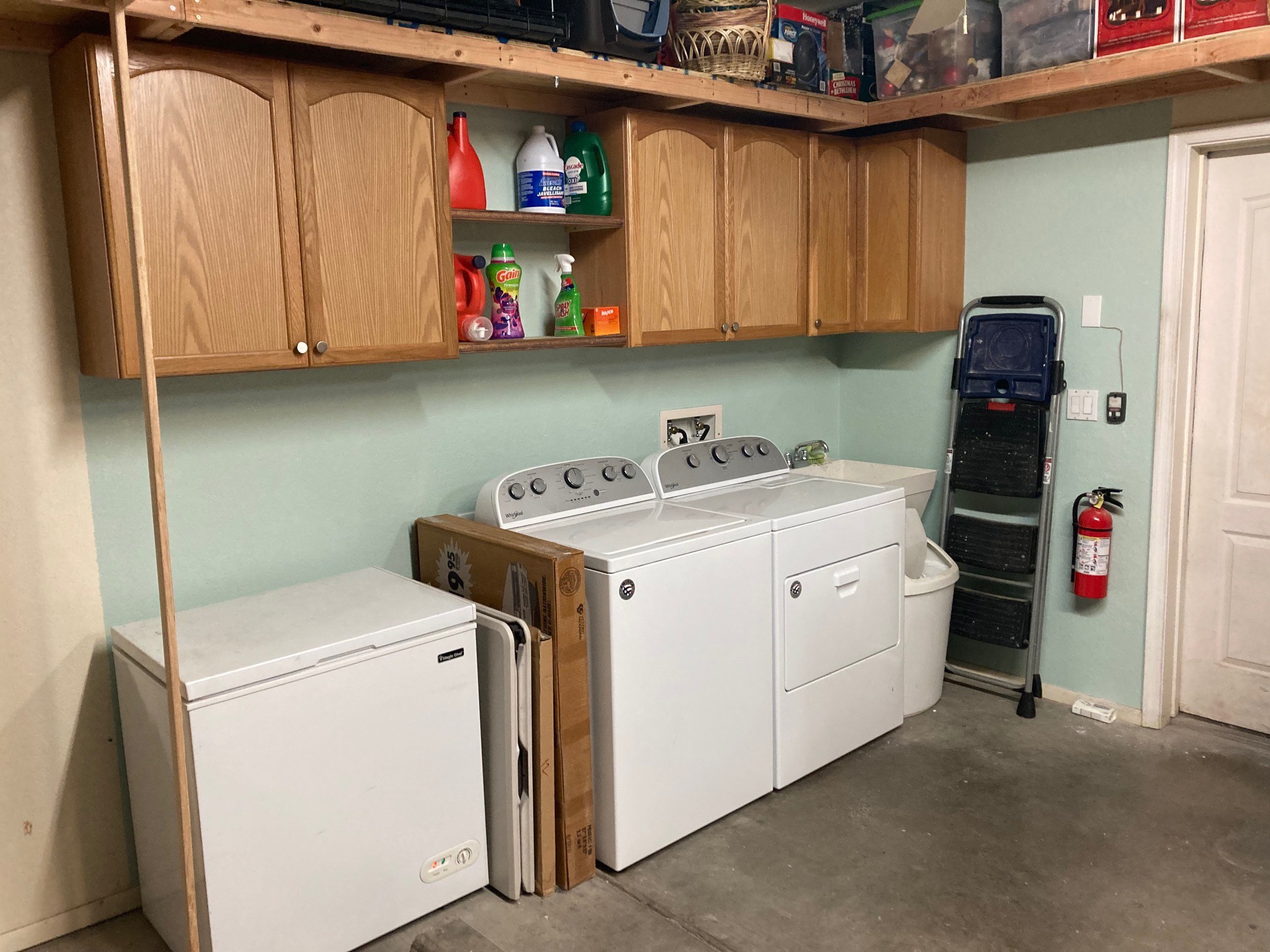 The laundry area is all done, and it looks really nice!  I'm still contemplating if I want to store the step ladder there by the door or not.  It gets used a lot so having it nearby is convenient.  I may end up hanging it on the wall too make it a touch easier to reach the sink.
Here are the finished shelves.  I used a piece of 3/4" plywood with a finished face and some one inch poplar strips to attach them to the cupboards.  Then I used some fancy trim I had laying around from a previous project to make it all look professional. The whole thing is held together with wood glue and nails from a nail gun. I also sunk two screws into each strip of poplar to give it a big more hold. I'm not seeing any flex when loading them up, I think they will work out great.  And I can now store my larger laundry items without issues.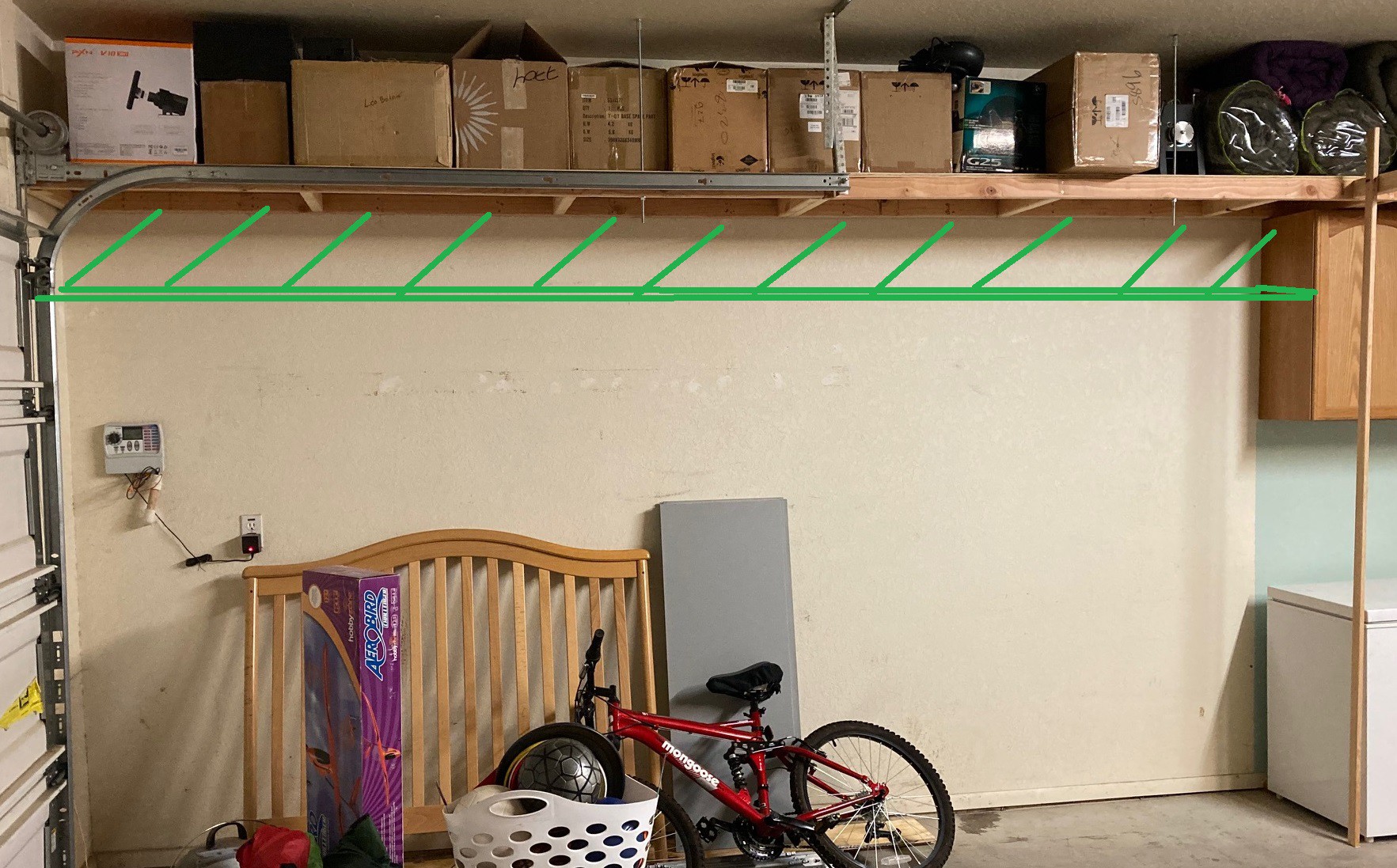 I have a small space next to the car that I could use for something.  There is a space about 15" down from the bottom of the shelf, 20" deep, and around 15' long that could be used.  And I could put anything on the wall as long as it does not stick out more than 5" or so.  Ideally things would be clear by where the car doors open so you can fully extend them to make entry and exit easier.  And I want to build some sort of a small wall on the right side to isolate the laundry room from the rest of the garage and make parking easier.
I'm thinking of using the green shaded area for wood storage.  I have a large collection of longer pieces of wood I need to stash somewhere.  The items on the floor are things I'm getting rid of.  It is a depressingly small pile so far.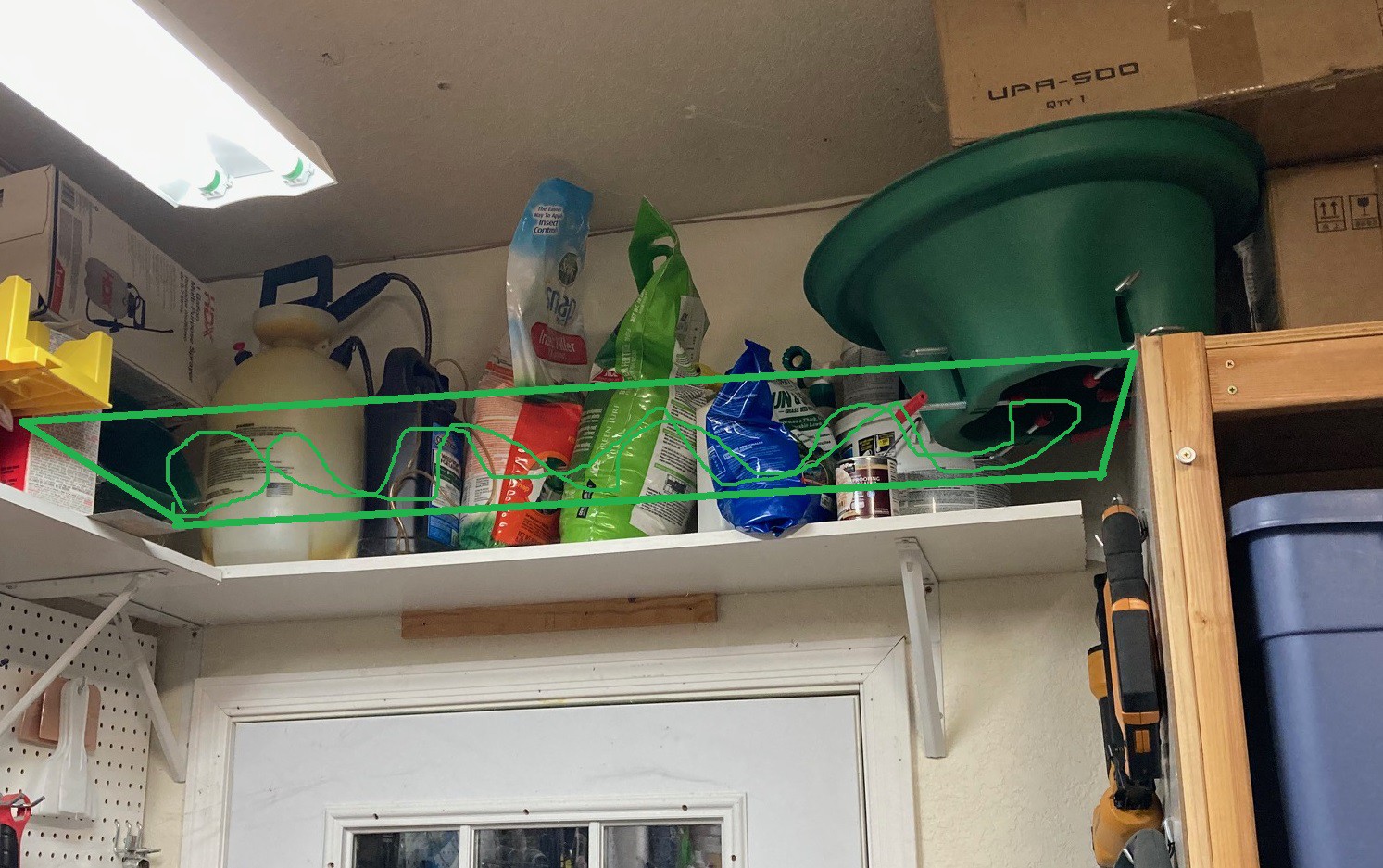 On the other side of the shop I have this small 12" shelf with random junk from past attempts to make grass grow in the desert.  I'm seriously considering ripping this out and making another 20" deep shelf that connects to my existing shelfs and extends them all the way to the wall. This would add another 4' of storage, enough to give me some breathing room for any future treasures I feel I can't let go of.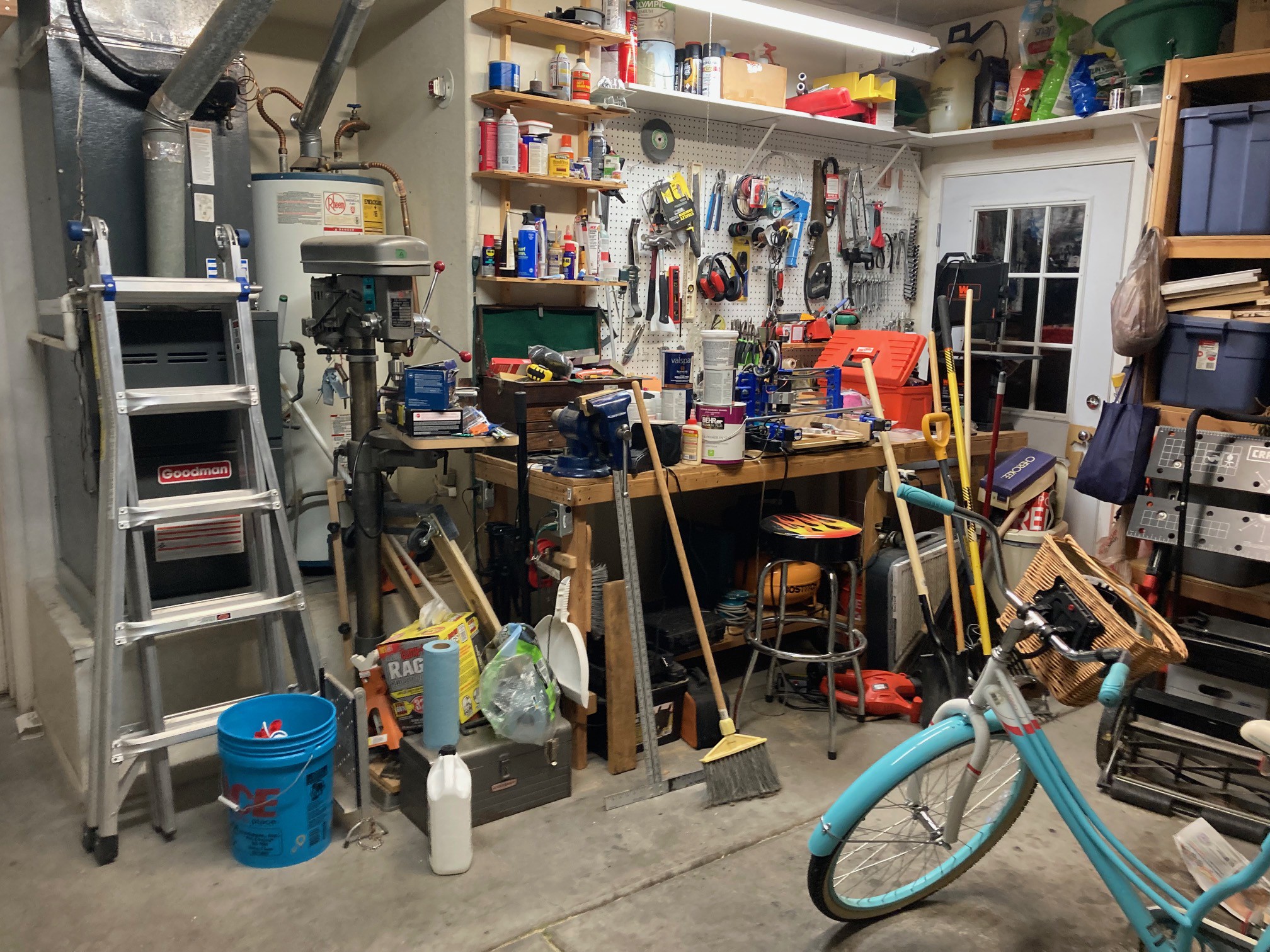 Finally I still have all this junk to deal with.  90% of it will end up in storage I build in my small workshop space but there are a few things like the bike and ladders that need to be dealt with as well.