My PCB order was deliverd yesterday.
After a bit of soldering and testing - everything works!
It feels really good to have some working hardware in the hands.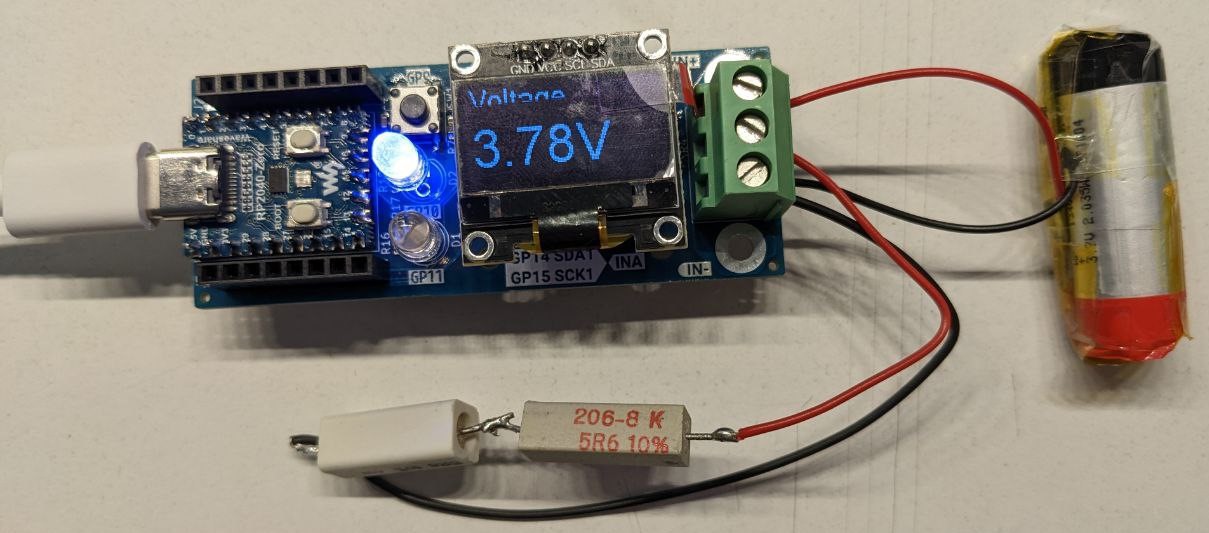 With the battery and the two resistors I made a quick energy measurement of this disposable rechargeable Li-Ion battery from a vape pen.
It should contain 2.025Wh. With my measurement I calculated 1.92Wh. That is quite good!