Basics designs, IoT Jardinier devices monitor three elements Water, temperature, and humidity. Likewise, It manages for components nutrients, ph levels, winds, light, and mist.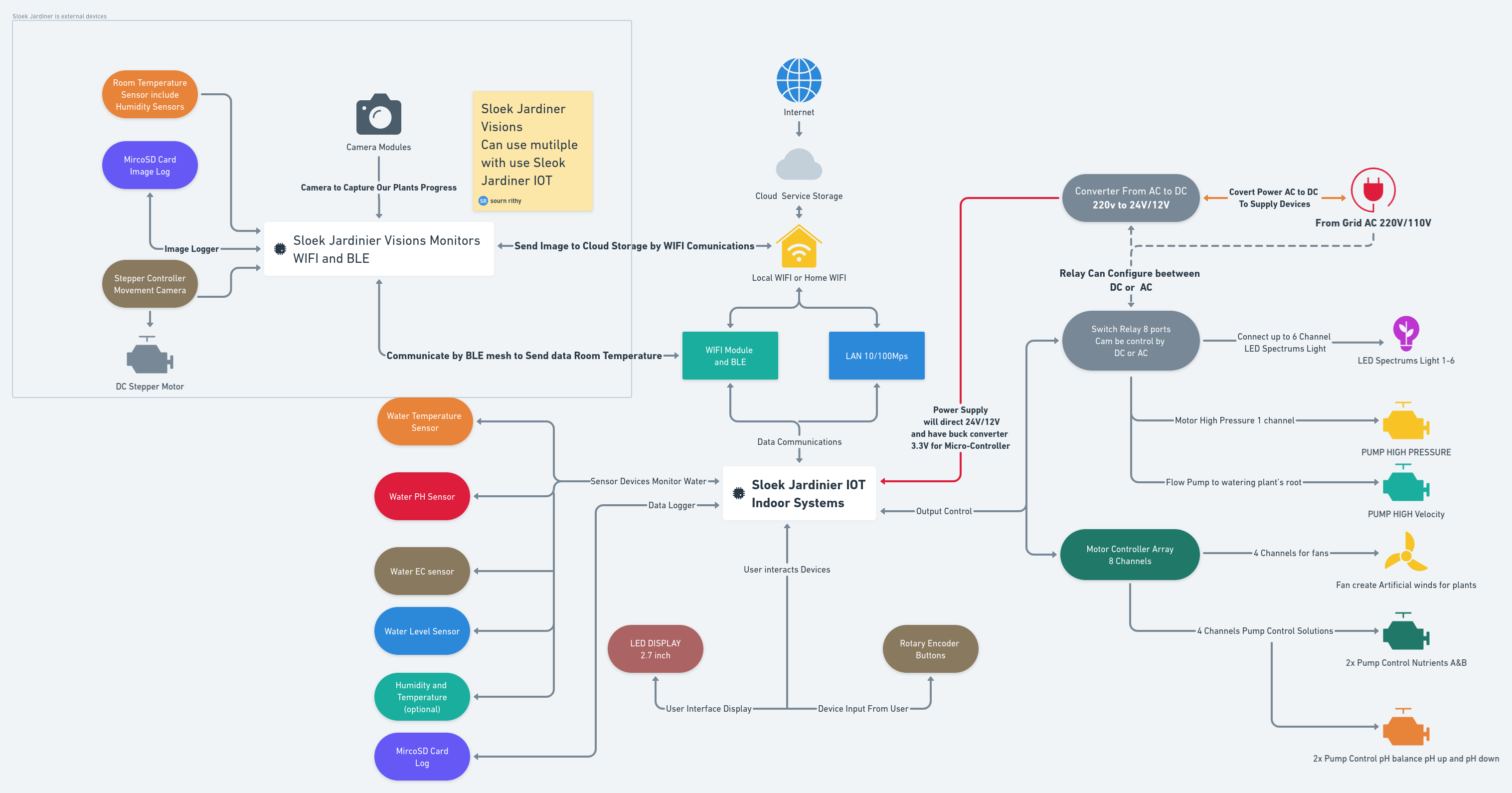 The design does not include Sloek Vision.
Monitoring Water:

Water Level -> we are using an ultrasonic sensor to monitor water in the bucket.
PH Level ->  Analogue Ph sensor
EC Level ->   Electric Conductivity to monitor the level of nutrients. By using two pins of copper combine temperature sensors like DS18B20.