Ultra Low Power multisensor board based on STM32L4 Ultra-low-power Arm® Cortex®-M4 32-bit MCU+FPU @ 120 MHZ, 150DMIPS, 2MB Flash, 640KB SRAM.
WE310F5  WiFi and BLE 5.0 module from Telit for wireless communication.
Can be programmed with STM32CubeIDE.
Rapberry PI model A Form Factor with FULL EXPANSION CONNECTOR compatibility.
USB-C  connector for data and Power.
Can be powered by 3 AA cell batteries.
Has a full assortment of MEMS sensors:
BHI160B accelerometer + gyroscope
BMM150 magnetometer
BME688 pressure, temperature, humidity & VOC
IMP34DT05 digital audio
IMP23ABSU analog audio, ultrasound
TSL25911FN light sensor
VL53L3CX 8x8 multitarget ToF proximity
AMG8833 8x8 IR thermal sensor
Thanks to wireless connectivity it is easy to build a full IoT system with Artificial Inteligence, all with free/open source hardware: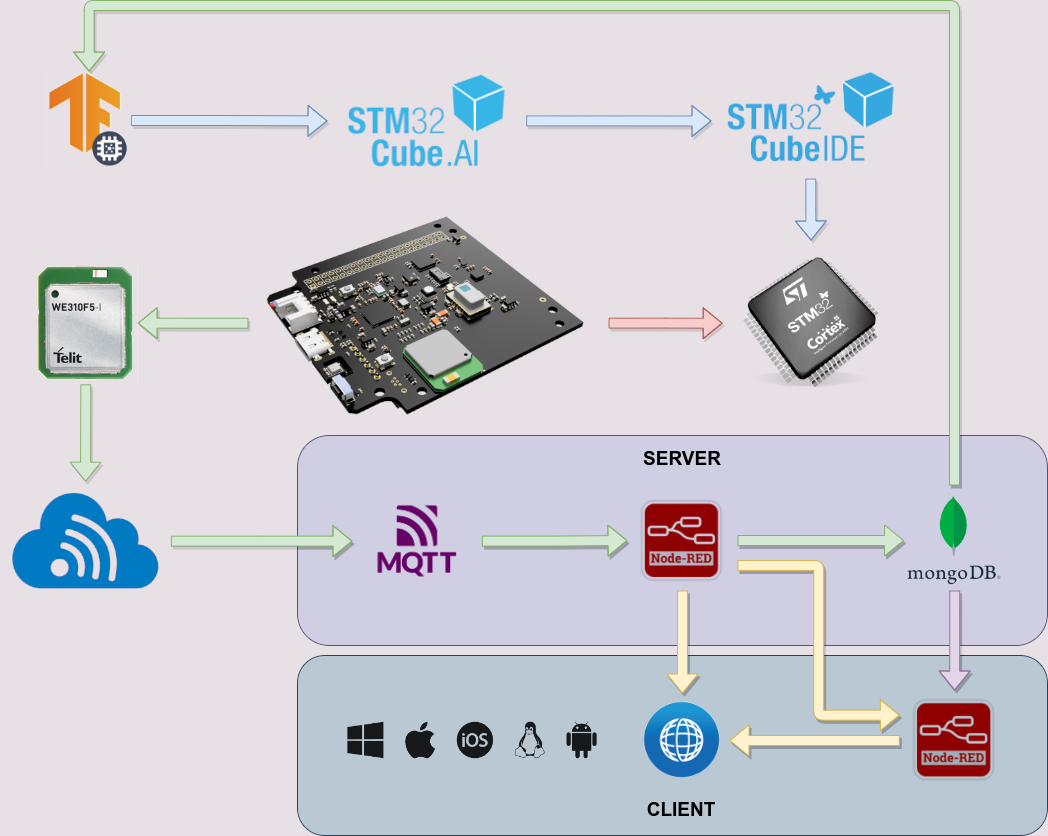 We have already built the full stack of applications and will share source code for free.