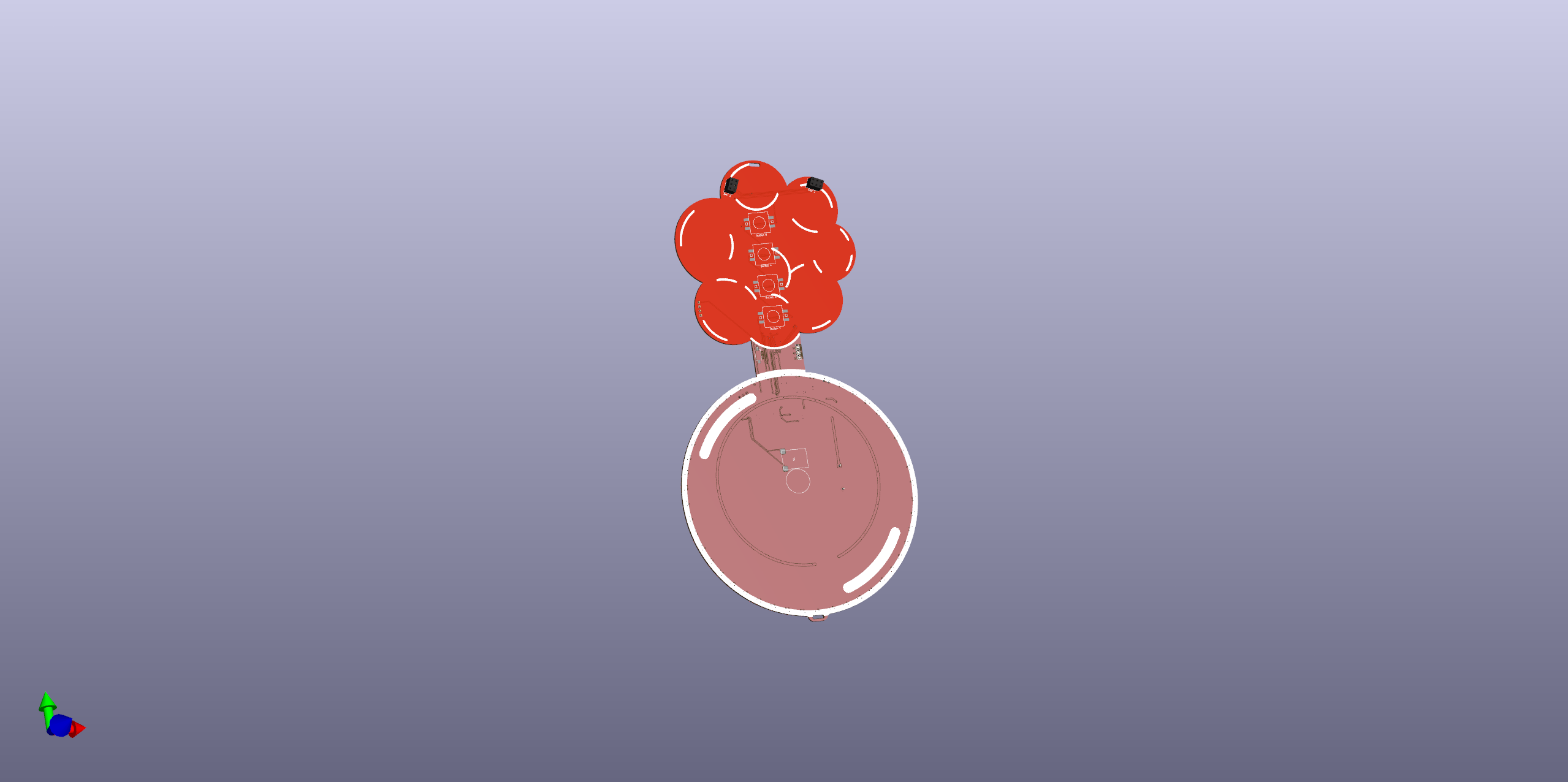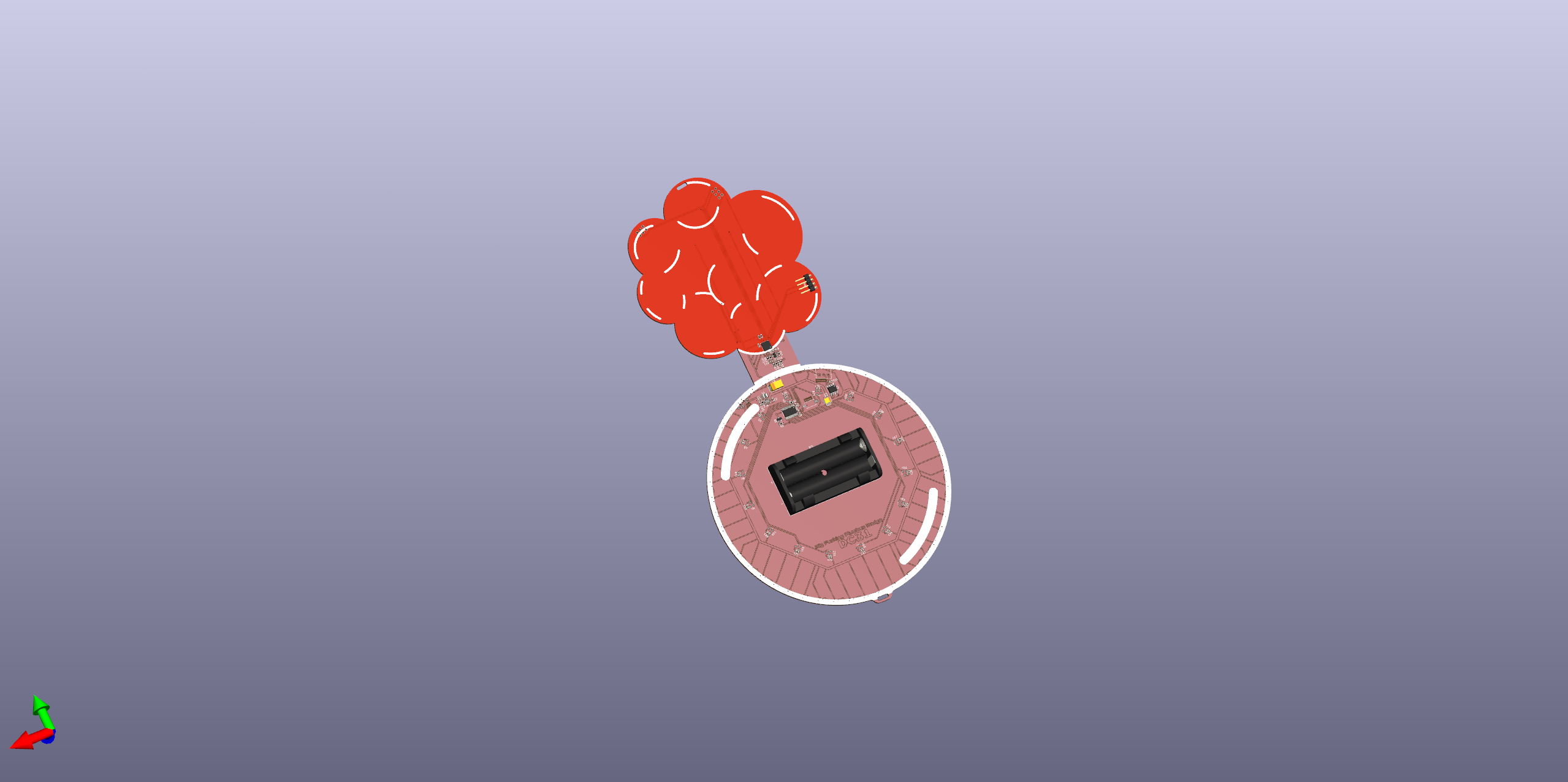 Ya, they're just Kicad renders but I think they look good. Couldn't really find a place with a pink-ish solder mask so we'll see how OSP copper looks. It's held up pretty well on some test pieces floating around my desk. 
They are being manufactured so hopefully I can share picks of the real things soon (and just maybe they will work too).
Oh and here's a pick of the SAO you can win if you figure out the puzzle/easeregg:
It adds functionality to the badge! But that's all I'm saying for now.