Step 3
Strip any insulation from the last 2mm of the wire, feed it through the ESP adapter plate and ensure the cleaned end of the wire has some solder sticking to it.
Bend the wire and position it so it lines up with the appropriate pin in the DIL plate, then solder it to its pin. [Hint: thermoplastic melts at a much lower temperature than solder, so keep a heat-sinking grip on the wire so soldering does not melt anything on the ESP plate.] Adjust the wire so it does not touch any adjacent wires. Pull the top end of the wire over the edge of the ESP plate to lock it into place and cut off using side cutters (or similar).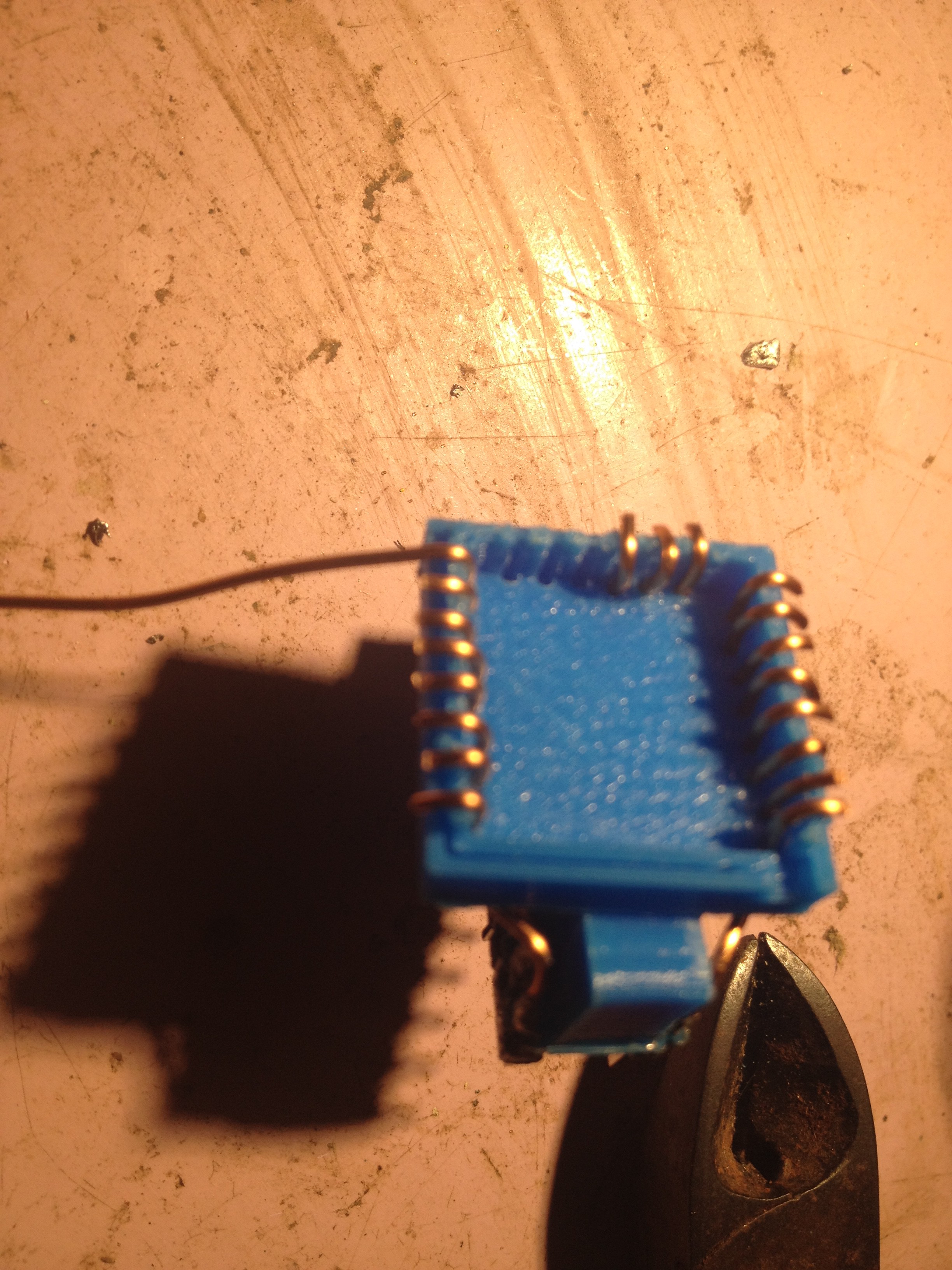 Repeat this until all 22 wires are in place, and not touching any other. To be sure, I checked all connections were isolated using a multimeter.