Description.
OpticalShow is a system that uses optical fibers to transmit the light emitted by an RGB LED matrix.
The system consists of 2 components:
1. OpticalShow Mask: that is a resin 3d printed mask into which the 8x8 RGB matrix fits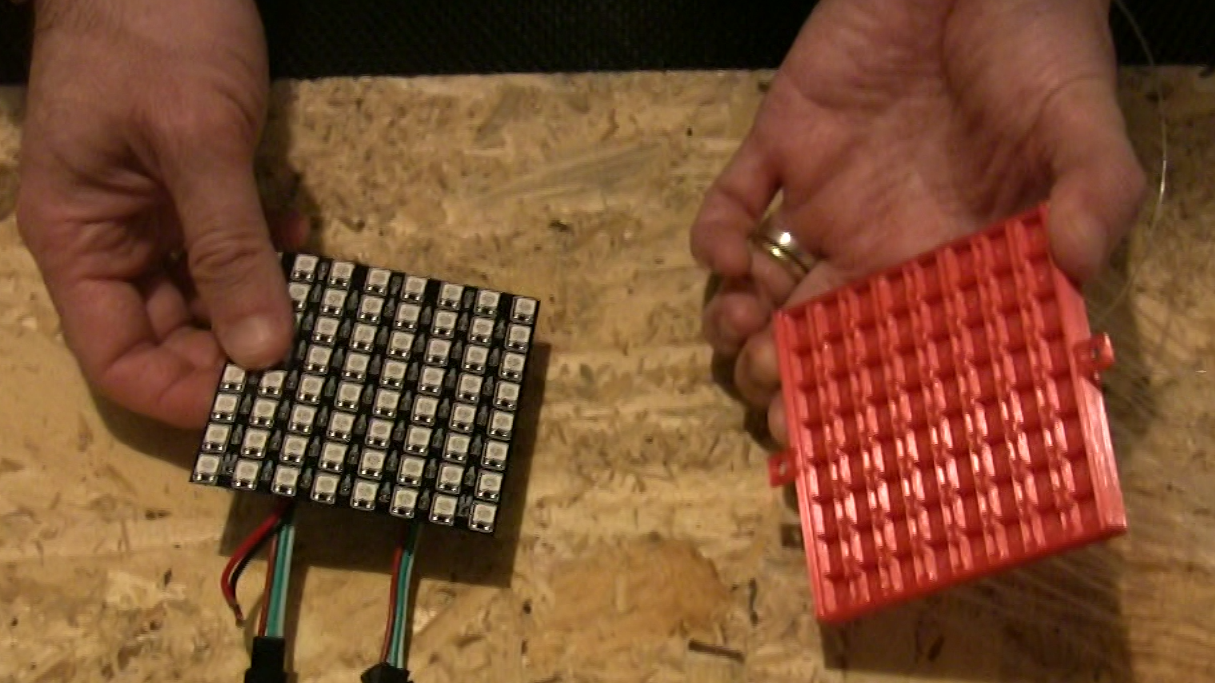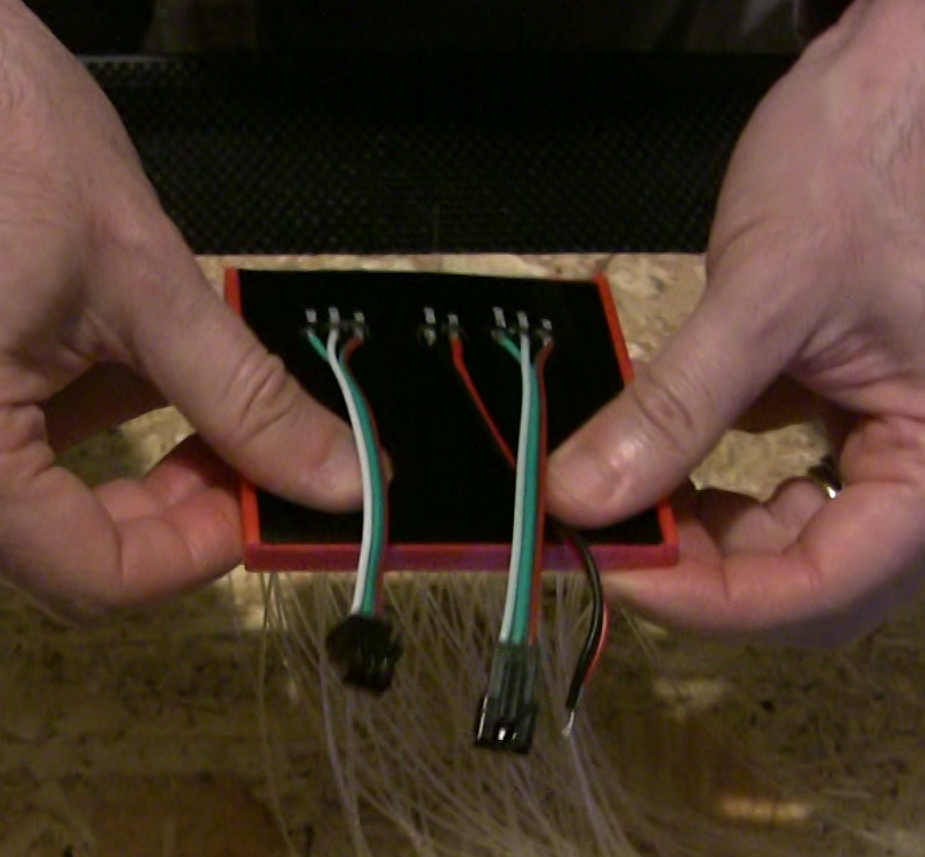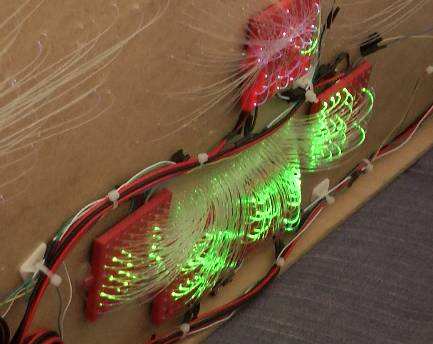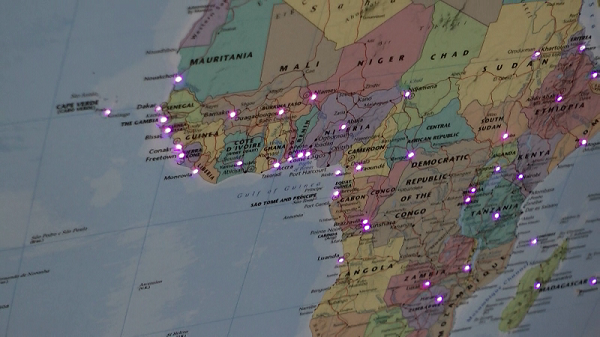 2. OpticalShow Card: the electronic board that contains the microcontroller, with the terminals for the connections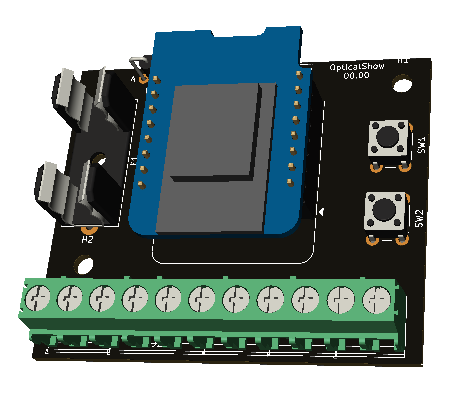 Examples.
1. The World Is Mine
The World animated map with optical fibers.