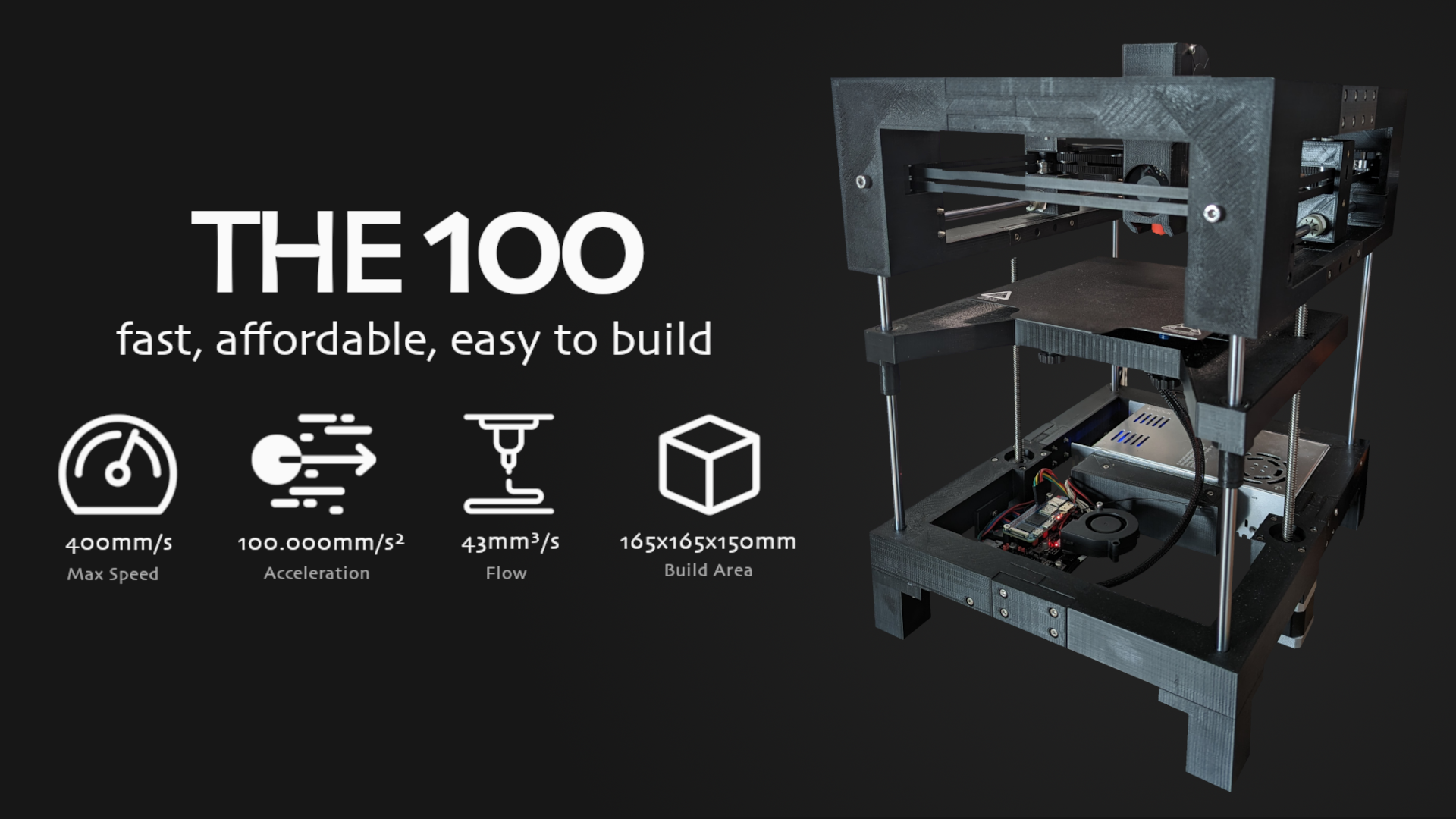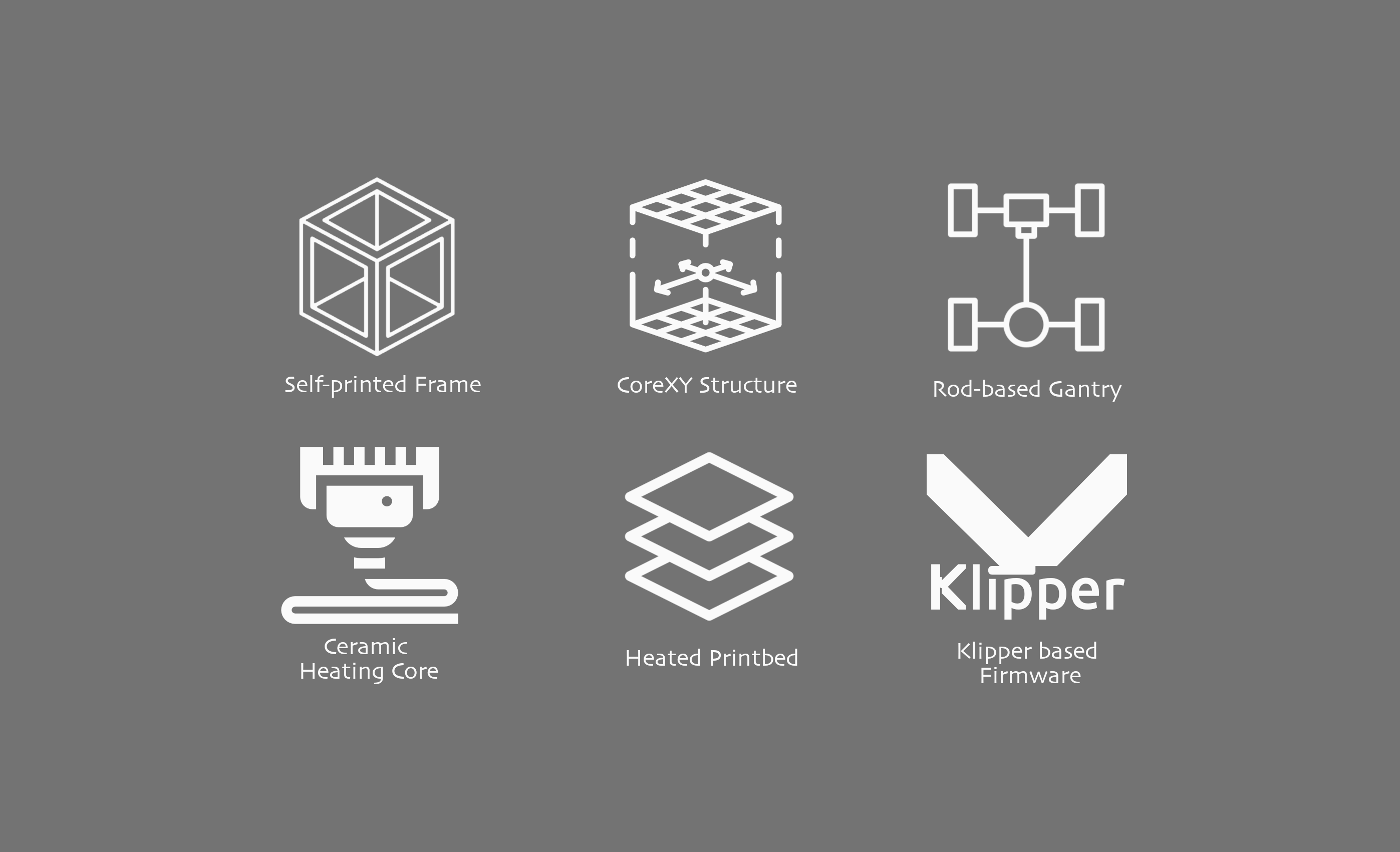 Description

This is THE 100, the fastest 3D Printer based on a printed frame.
It does Speedboats in less than 6 minutes and is capable of doing high quality prints in 1/10th of the time a Ender 3 would need.
By the time releasing, The 100 is at the 26th rank of the leaderboard of the fastest printers in the world and it's the fastest one that uses a 3d printed frame.
And the best thing, this printer 100% open source. Which means if you like this printer and you like to build one by own, you find all resources needed in this model.
Links
Specifications
Printing Technology: FDM
Build Volume: 165x165x150mm
Maximum Printing Speed: 400mm/s
Maximum Acceleration: 100.000mm/s²
Layer Height: 0.1-0.35mm
Extruder: BMG Bowden Extruder
Filament Diameter: 1.75mm
Nozzle Diameter: 0.4 (swappable)
Maximum Nozzle Temperature: 300°C
Maximum Heatbed Temperature: 110°C
Leveling Mode: manual
File Transfer: USB Drive, WIFI
Rated Power: 350W
Supported Filaments: PLA, PETG