Just made a video for the Hackaday Prize. Right now I'm too sleepy to talk about it, especially given that I accidentally the whole script, so I had to rewrite it 10 hours before, and some photos came to me at the last moment possible =(
Recently, I made a "How I use my ZeroPhone" worklog. It was really easy to write for me, I shared it on Reddit, got a lot of positive responses and some really good questions. Those questions prompted me to write two more worklogs - "Why ZeroPhone ships with 18650 batteries" and "Making ZeroPhone work as an actual phone". The first one was easy to write - the second one was noticeably harder =) Anyway, stay tuned for the next part of "How I use my ZeroPhone" - I hope it's going to be as easy to write as the first part!

Now, about project's contributors. @Ninjalicious has the first design of a ZeroPhone case!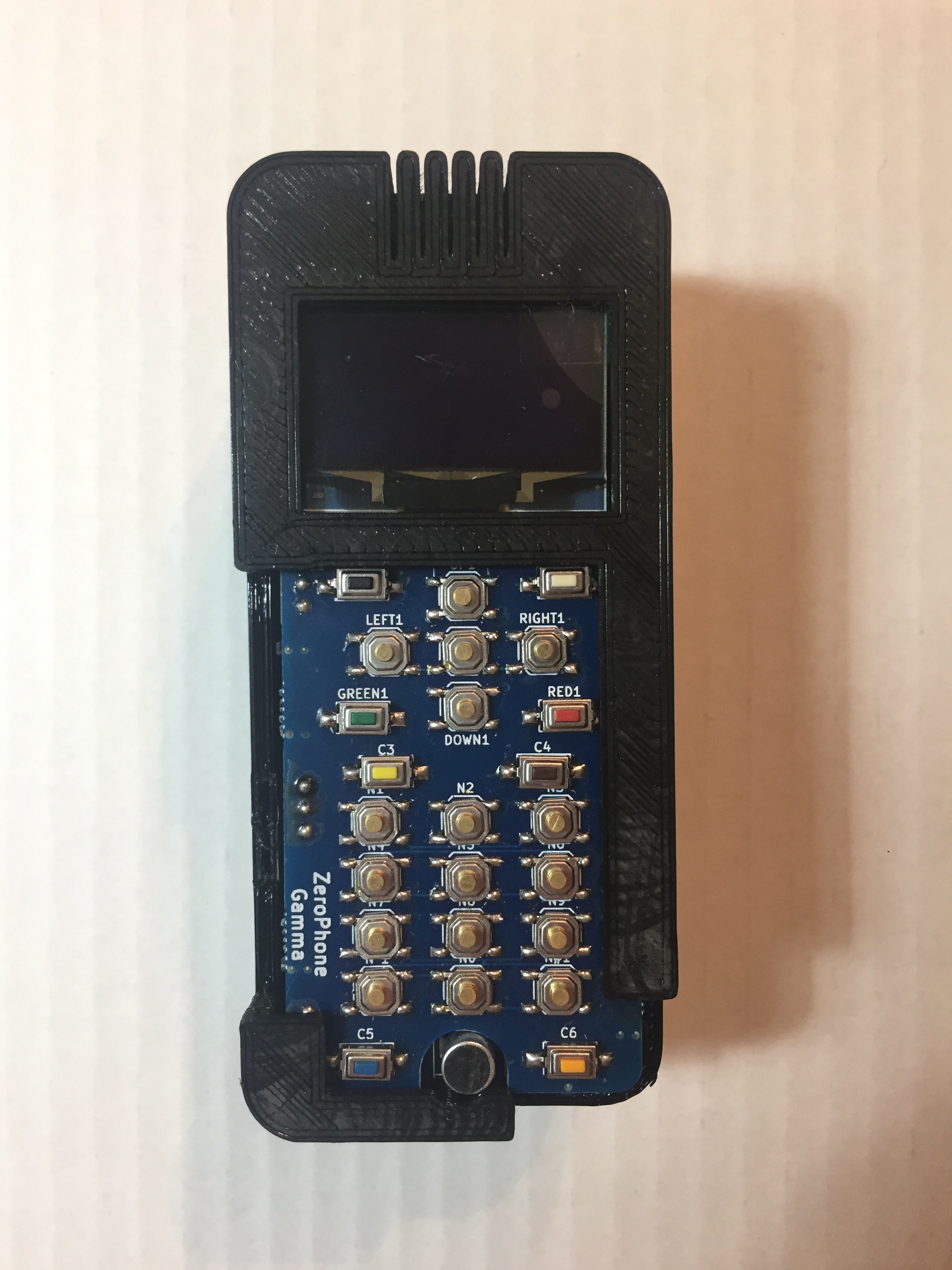 ---------- more ----------

 It needs more work and testing, and we need to clean up files before we can publish them, but it already works as a case! Now, it does underline the ZeroPhone problem - it's really thick =D So, even though, as I mentioned, I can't use pouch cells as a default option, I will have to do more research on this and make sure it's an option that's reasonably accessible for people that don't have huge pockets.