The main purpose of the GM-STUDY-MAX board is student education in digital logic and FPGA code design. For this use case, sample lessons have been created that demonstrate the board is suitable. Below four sample lessons cover the introduction to digital logic for binary addition through adders:
Lesson-1 introduces the implementation of a 1-bit Half Adder
Lesson-2 uses the Half-Adder from Lesson-1 to build the 1-bit Full-Adder
Lesson-3 uses the Full-Adder from Lesson-2 to build the 8-bit Ripple-Carry Adder
Lesson-4 converts the 8-bit Ripple-Carry Adder into the Carry-Lookahead Adder

Here is a photo of running Lesson-3 on the GM-Study-Max board: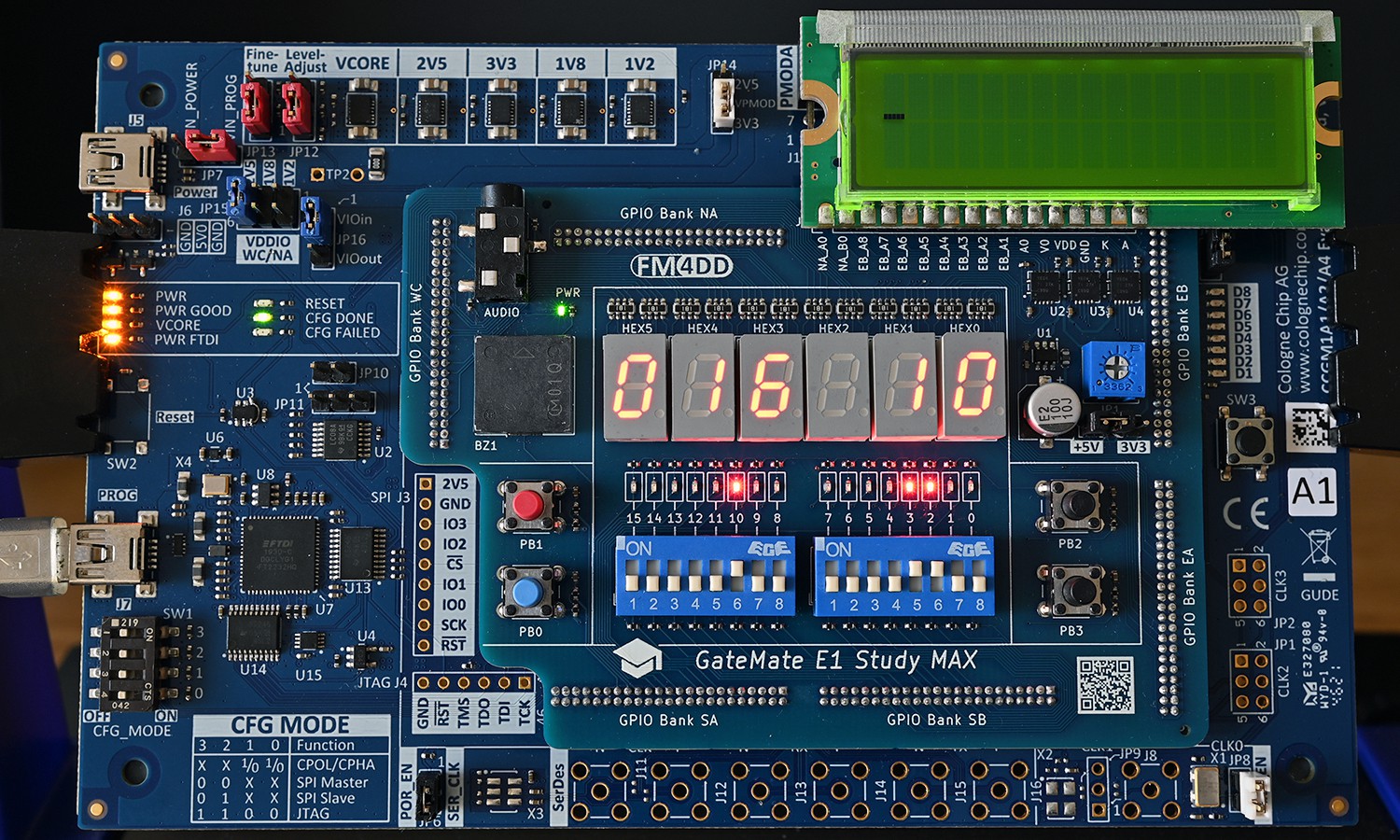 The board is running the 8-bit Ripple-Carry Adder logic, per logic design below:
The 8-bit Ripple-Carry Adder logic is implemented by using the two DIP switch modules for the 8-bits of A and B input. The output sum is shown on the 7-Segment display, both in decimal and hex.

Finally, the iVerilog simulation testbench shows sample calculations in GTKWave.