First tests show 2 rotors won't make enough thrust on a single lipo cell.
but 2s is surprisingly powerful.
V1 used 6x16mm motors with 55mm 2 blade props.
V2 8x20mm motors with 40mm 4 blade props.
both use 2x 3.7g submicro servos.
V2 needed to reduce weight along with improving the hinge for the rotors.
with 2s I think both will fly, as long as the motors don't overheat.

V1 I didn't think about the scale enough..weight is about 65g with motors,props and servos.
v2 reduced to just 50g with the smaller 4 blade props..but bigger 20mm motors.
Compared to an off the shelf syma s107 heli is only 40.8g ready to fly. with similar size main motors but a geared drive to 150mm props..
I did the design before watching part 2, like I thought they had a new smaller version, but its a quad copter.
The scorpion in the movie has dual counter rotating props so its a quad also...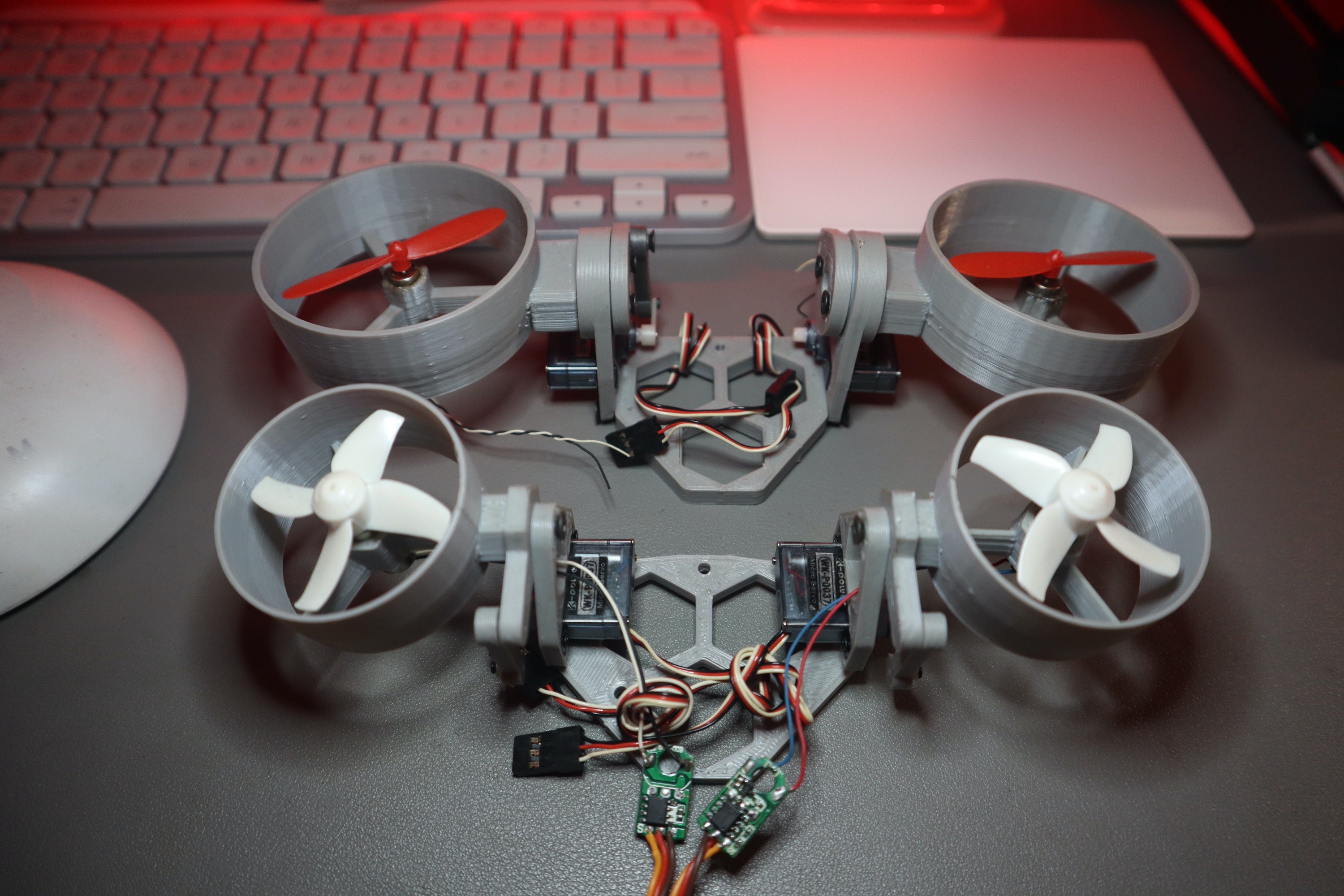 Bell Boeing V-22 Osprey is real but its more of a Vertical takeoff/landing plane.