I am working on the display panel and here is a little cardboard led driver strip using a pnp 2n3906 transistor.
The display panel will have a lot of these.

From right to left - input , +5 , nc , gnd
Base resistor 22k and emitter resistor 1k in this tryout.
Current draw with led on/transistor off = 2ma and with led off and transistor on = 2.5ma more or less so current is always flowing. Could be a better circuit but it's simple and it gets the job done.

January 5, 2017 - This better shows how I improved the look of the led by sanding out the concave top surface. The led on the right is with the concave feature and on the left after sanding.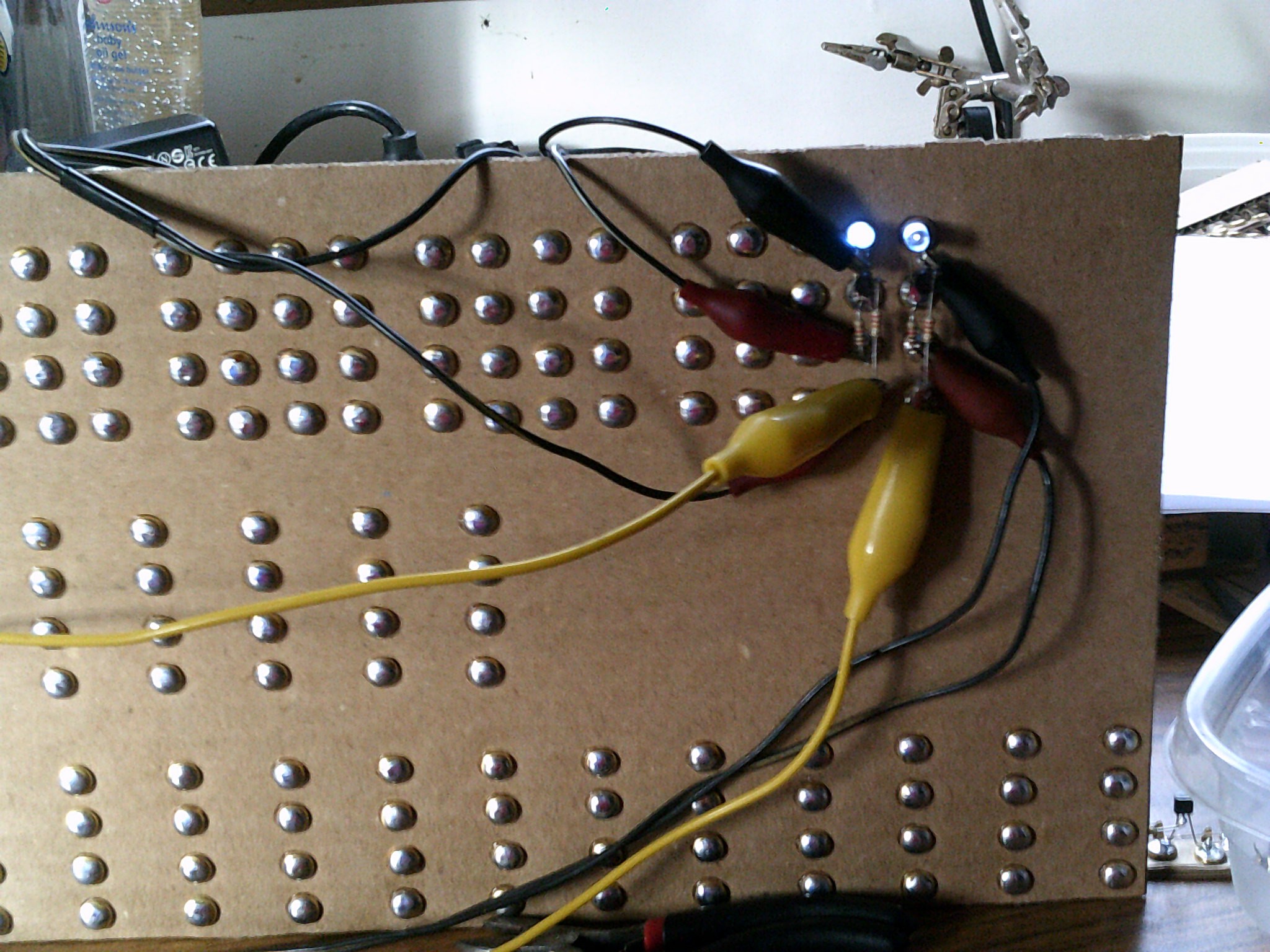 January 5, 2017 - Starting to layout the display panel. I am leaving a little open space for any additions.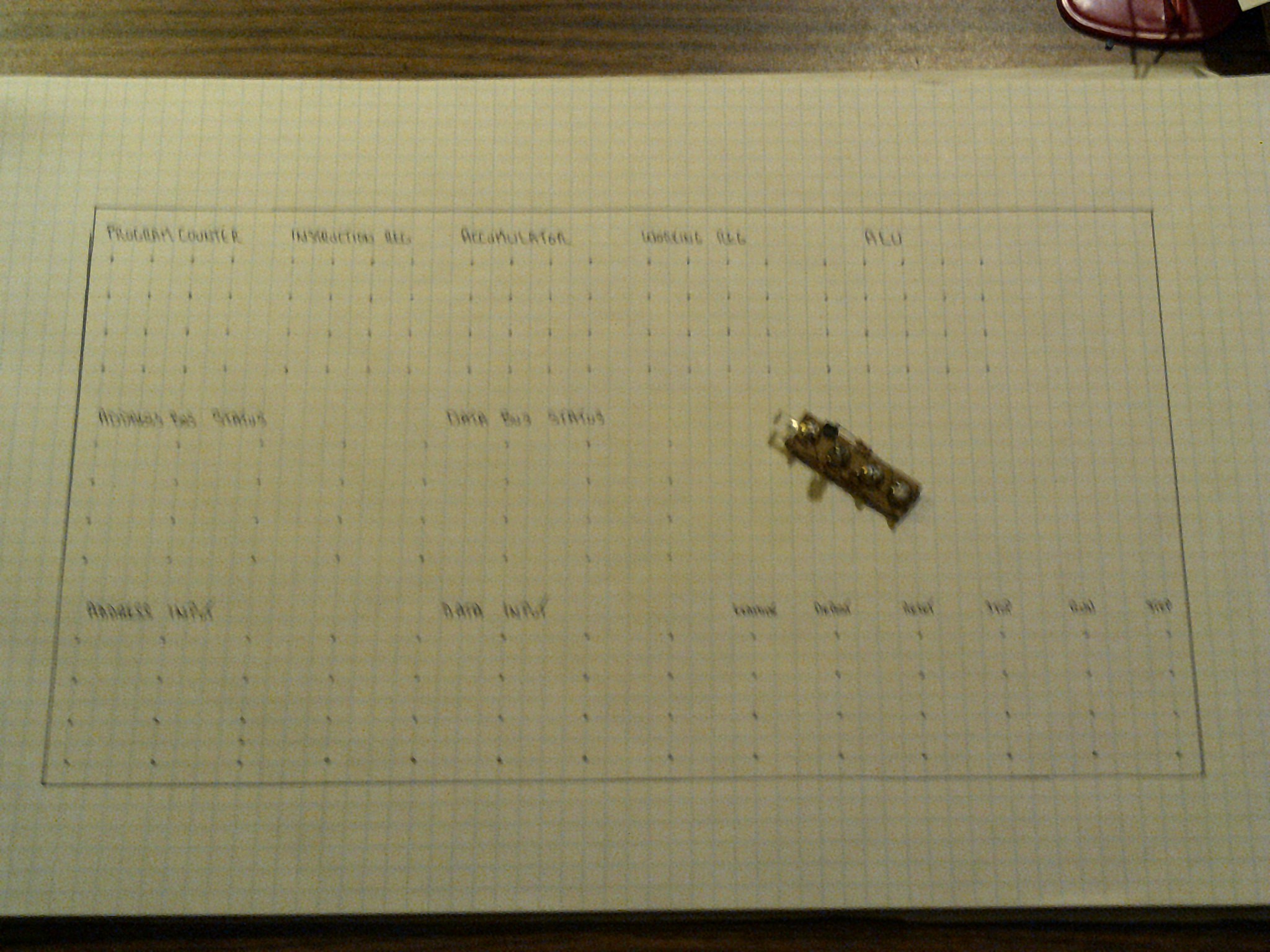 Cardboard base is cut to size and taped up to show what I have in mind.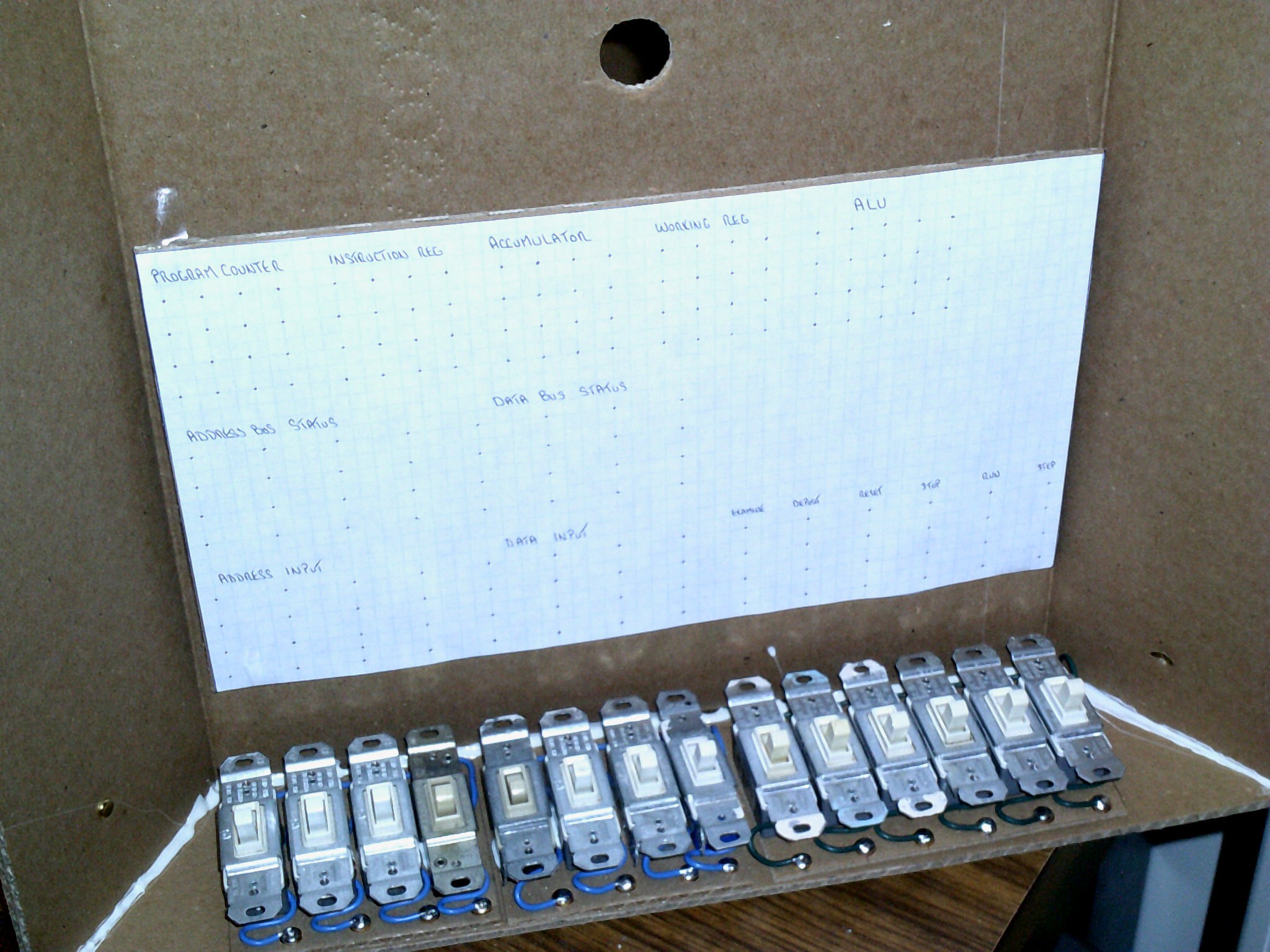 Holly brightness Batman - If all 43 leds light up at one time then I just might go blind :-) Of course that should not happen, but then again...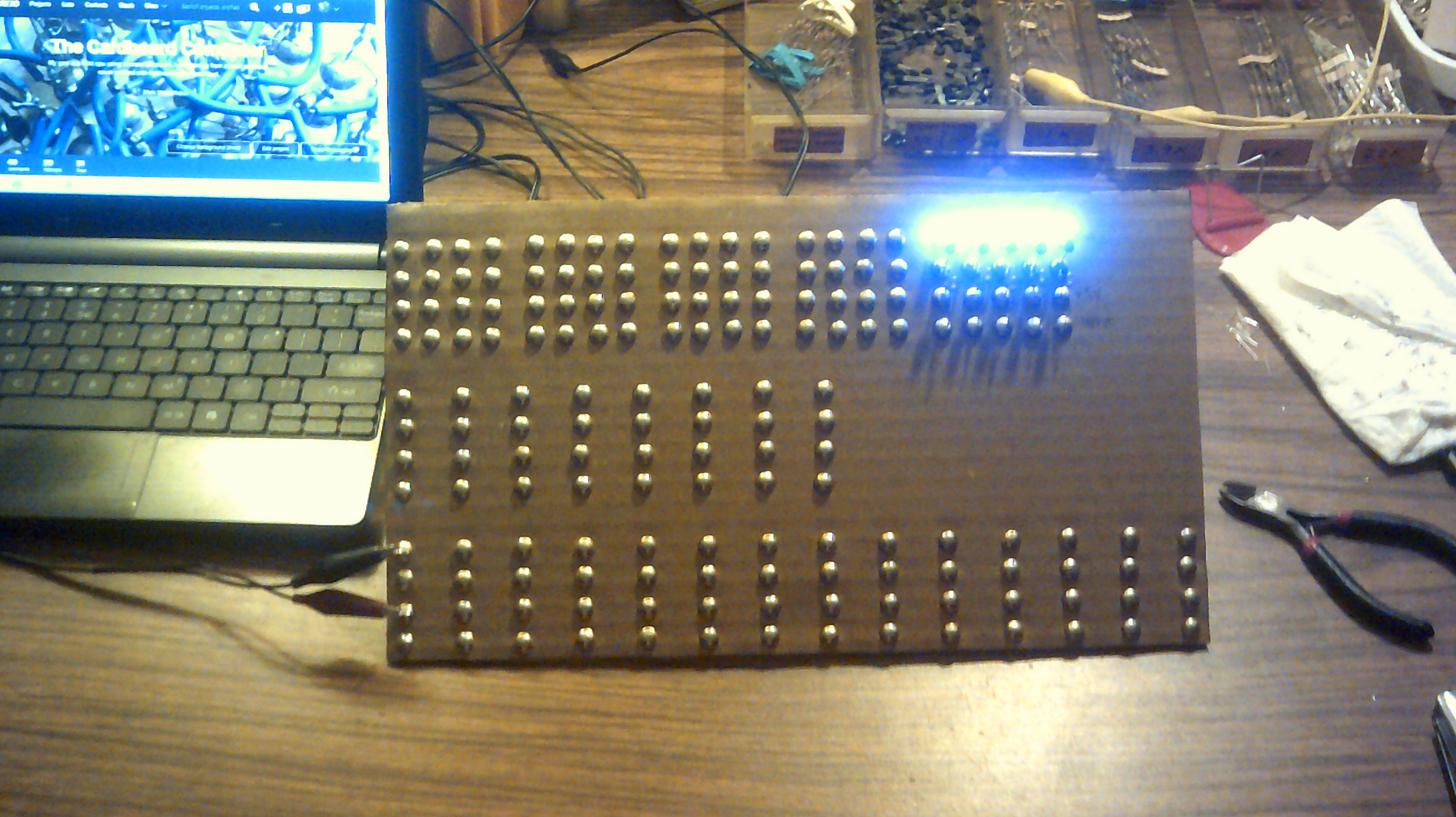 Well, the top register row of leds are in place. If this computer fails then I can at least use this panel as a bathroom light. https://hackaday.io/hacker/140533-ted-yapo Thanks for posting Wrencher :-)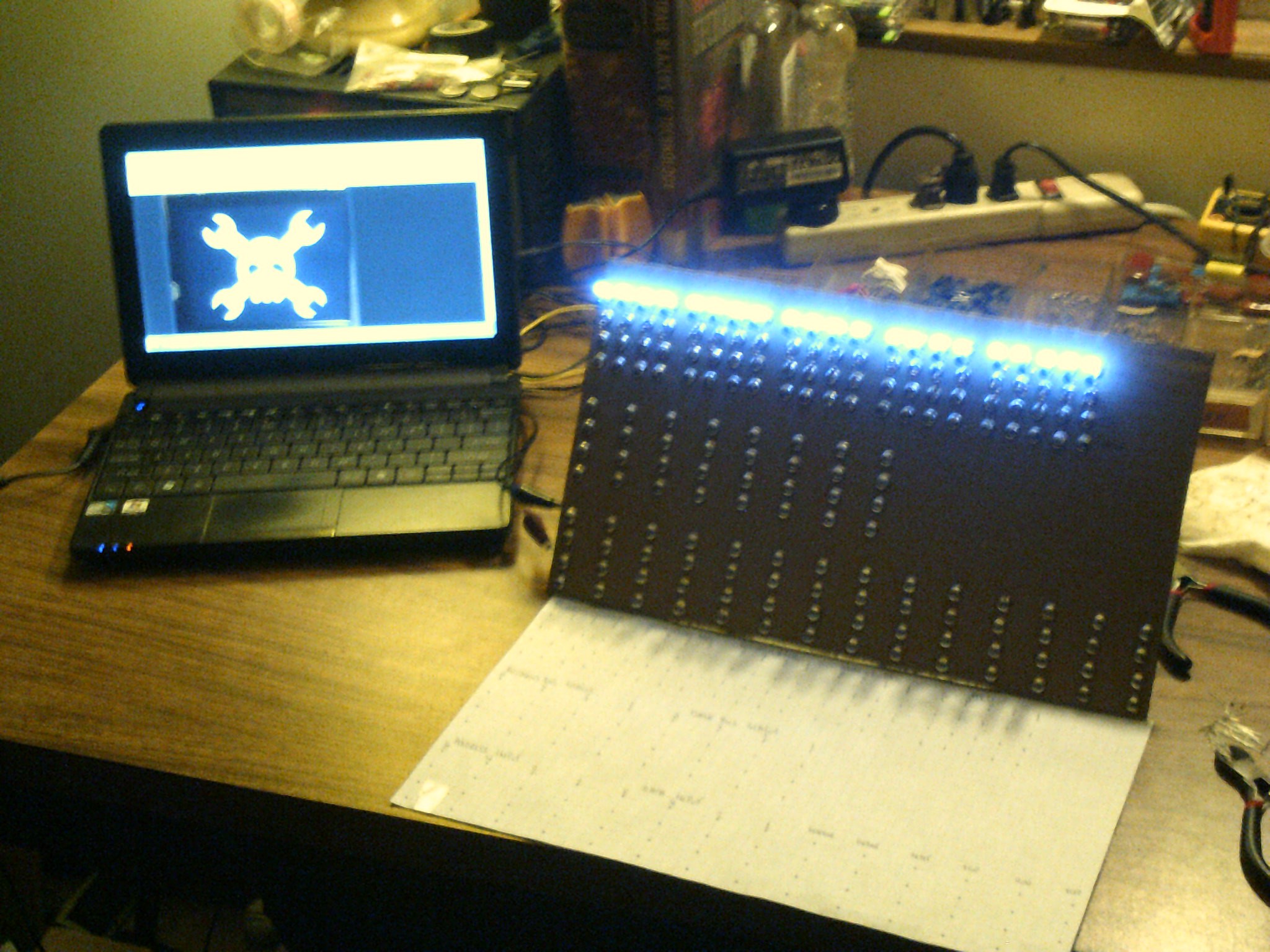 01/09/17 - So far so good. All leds light up and when the inputs go to ground the transistors shunt as needed.