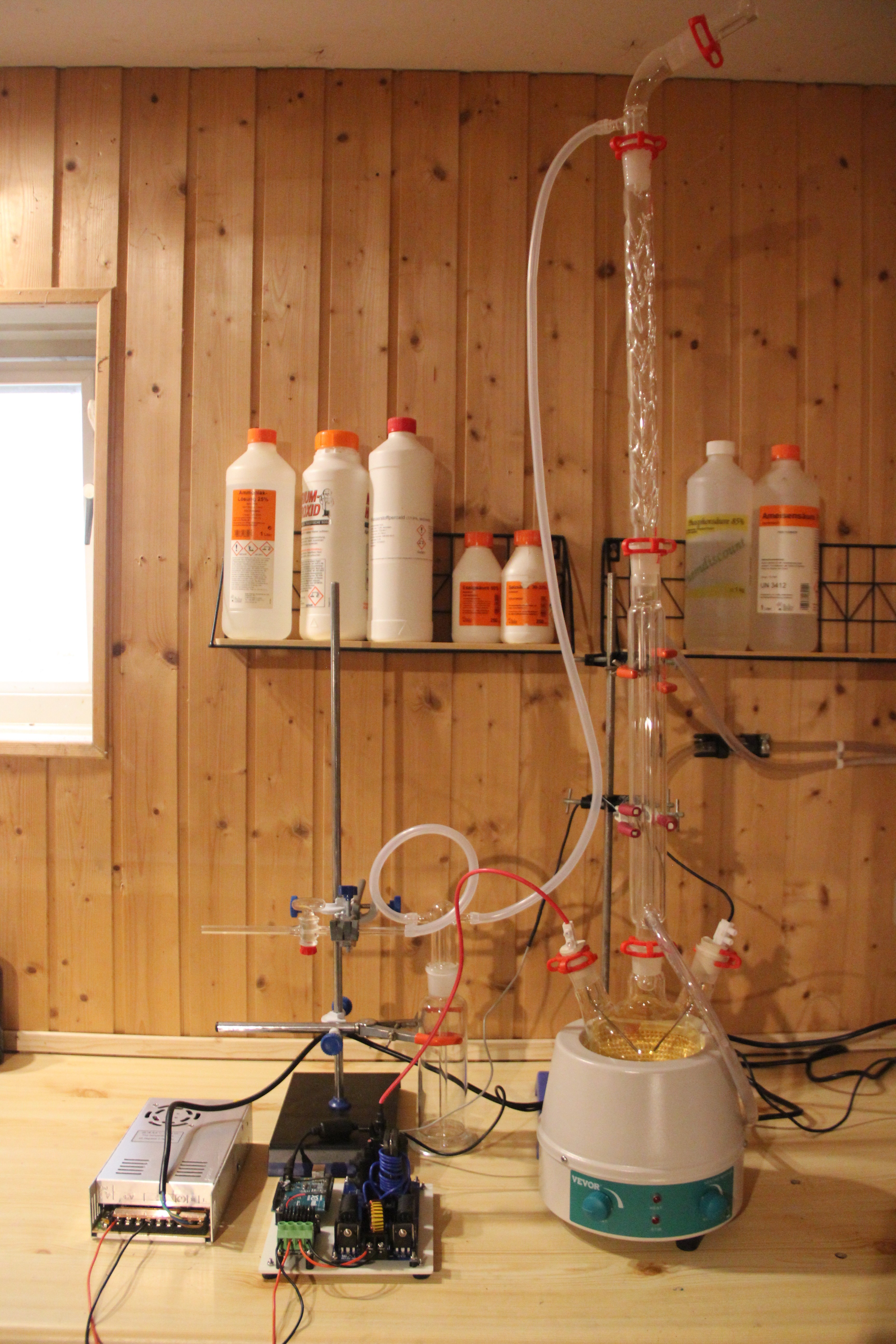 Fig. 1 Complete experiment setup
It is considered certain that there was no free oxygen in the primordial atmosphere. Therefore, in the first step of the experiment, the nitrogen in the air is oxidized by the oxygen in the air through the plasma.
Fig. 1 clearly shows a reddish-brown gas in the reaction flask. This is nitrogen dioxide.
If the experiment is successful, traces of formic acid in space could indicate extraterrestrial life.

As I cannot analyze the reaction products produced in the experiment myself, I will send them to an appropriate laboratory. However, I will run a ninhydrin sample in advance. With a ninhydrin solution, you can detect amino acids, peptides, and proteins. In case of a positive detection, the solution turns deep blue or purple, which is called Ruhemann's purple. Since ninhydrin is also very sensitive to ammonia, the sample must also be analyzed for this. I will use the so-called cross-test (Kreuzprobe in German) for this purpose. All you need is some concentrated sodium hydroxide solution, two watch glasses, and pH indicator paper.

The high voltage is supplied by a line transformer, which is controlled by a high-power MOSFET. The voltage is about 45000 V, and the line transformer module draws around 4 A. The plasma must be clocked to give the electrodes time to cool down, otherwise, they would melt away in the shortest possible time.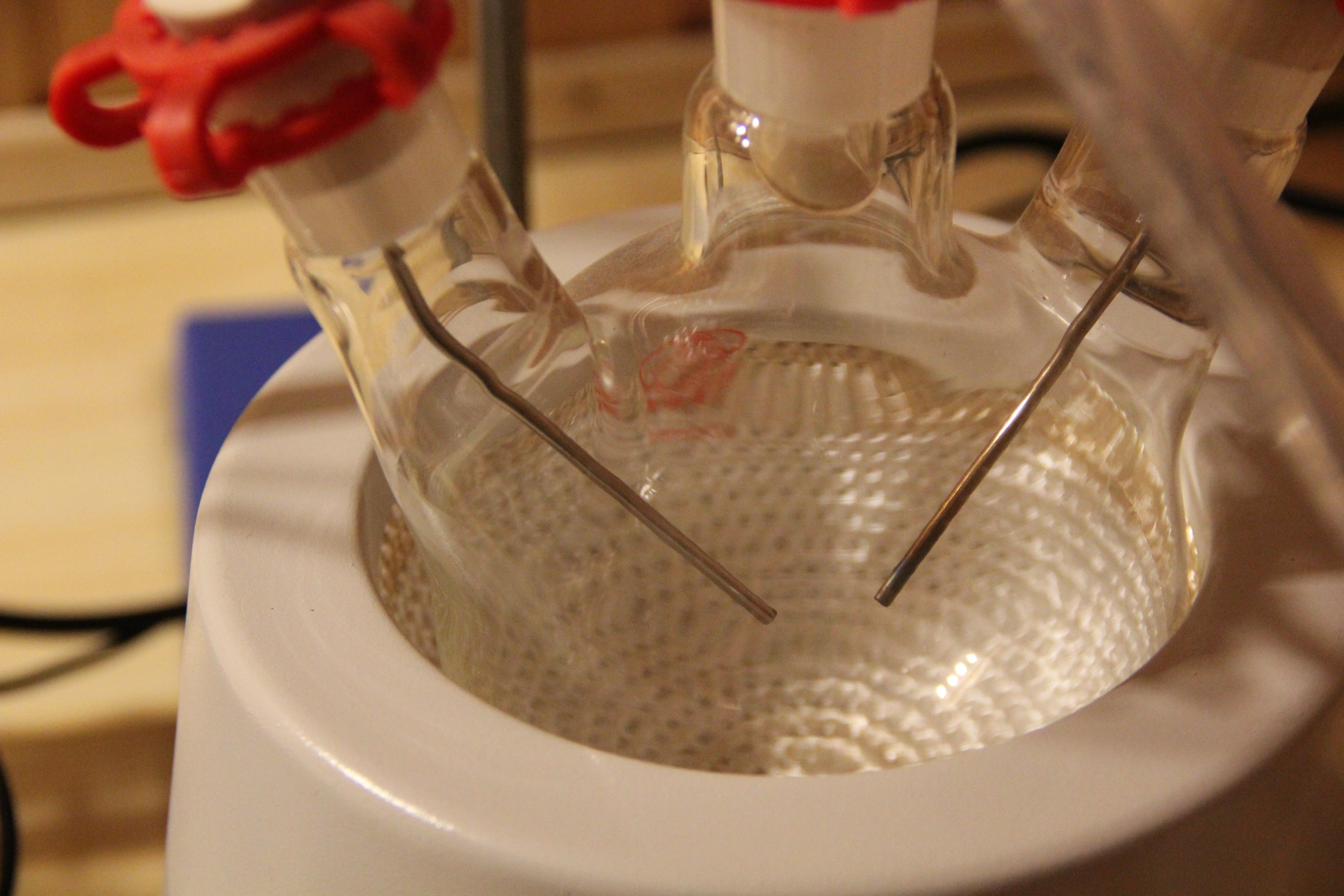 Fig. 2 Close-up of the spark gap
Fig. 3 Close-up of the 24V/16A switching power supply, the power MOSFET, high-voltage source, and Arduino Uno.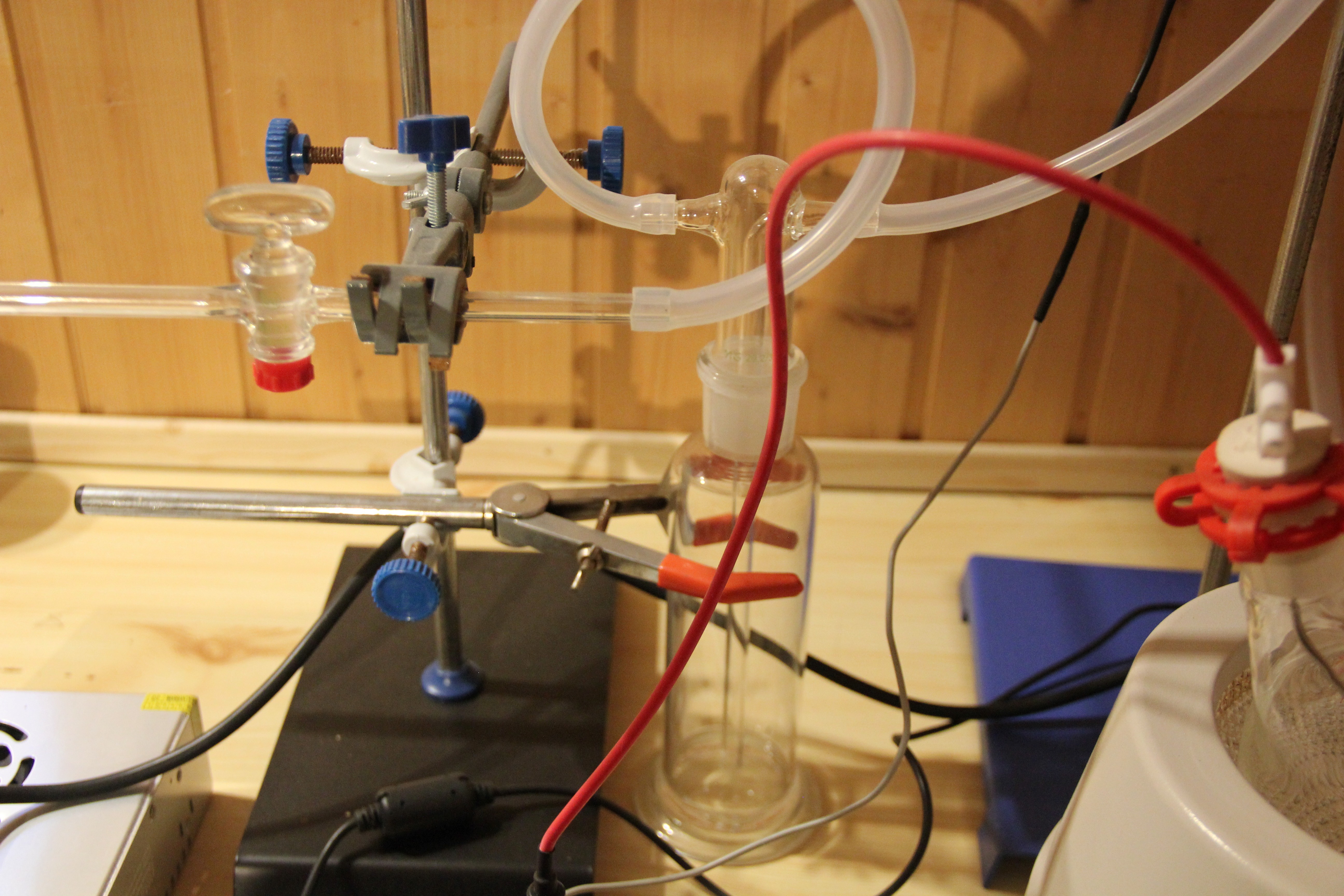 Fig. 4 The gas wash bottle ensures that the gases in the reaction flask can expand, but no ambient air can enter.