Finally the edge connectors arrived and I was able to build the circuit on one of the PCBs supplied by PCBWay.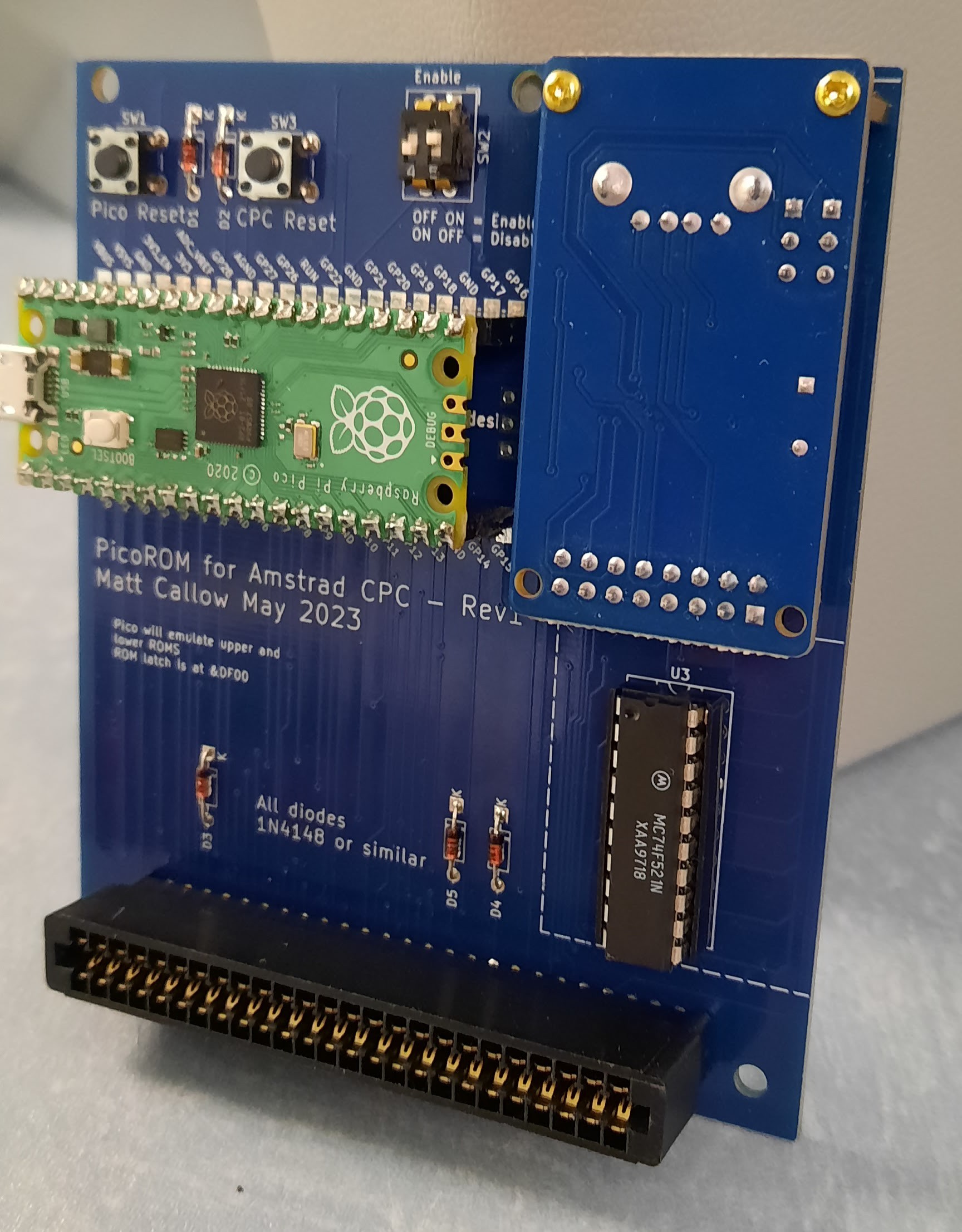 I added the optional USB interface as well and it all worked first time! The USB interface is compatible with the Albireo card so Alberio DOS or UniDOS work.
I have had one problem with the reset of the CPC from the Pico. This problem was reported to be by a user on the CPC Wiki, but my original prototype worked fine. The PCB version is using a different Pico, so I think I maybe got lucky with the prototype.
I will investigate this further. I'm thinking I will try increasing the drive current on the reset GPIO.