"Font V2" refers to the 2nd generation handwriting font recording method. There's a lot of progress since the previous update. They are: 
Made a python app to record your handwriting using a graphics tablet. The app records the stroke by saving the normalized coordinates of then pen's stroke. The recorded stroke's recorded coordinates are of high resolution. 
Made the Gcode generation python script support cursive handwritings 
Made a quick prototype of the homework machine mostly using the parts I had in stock.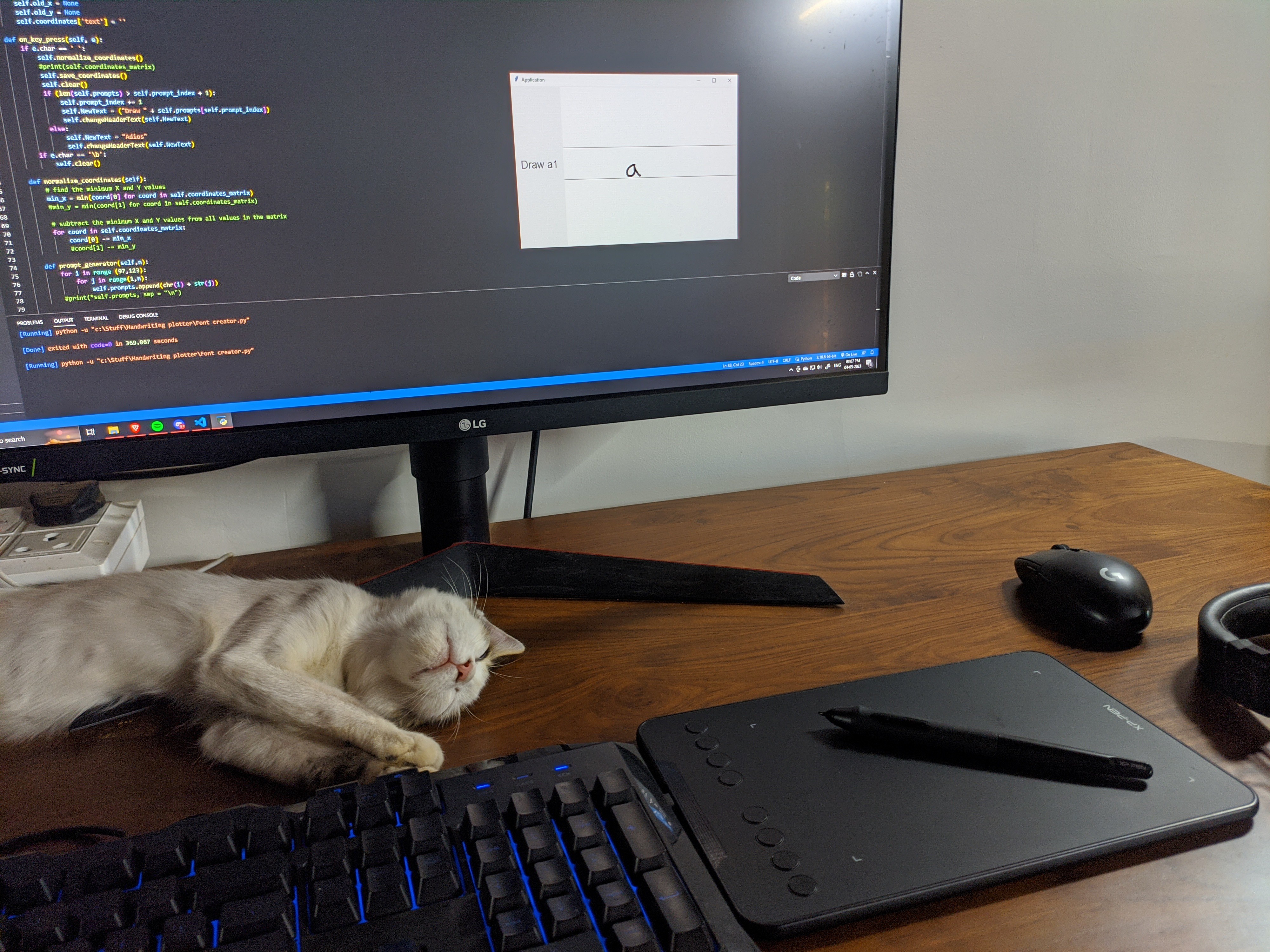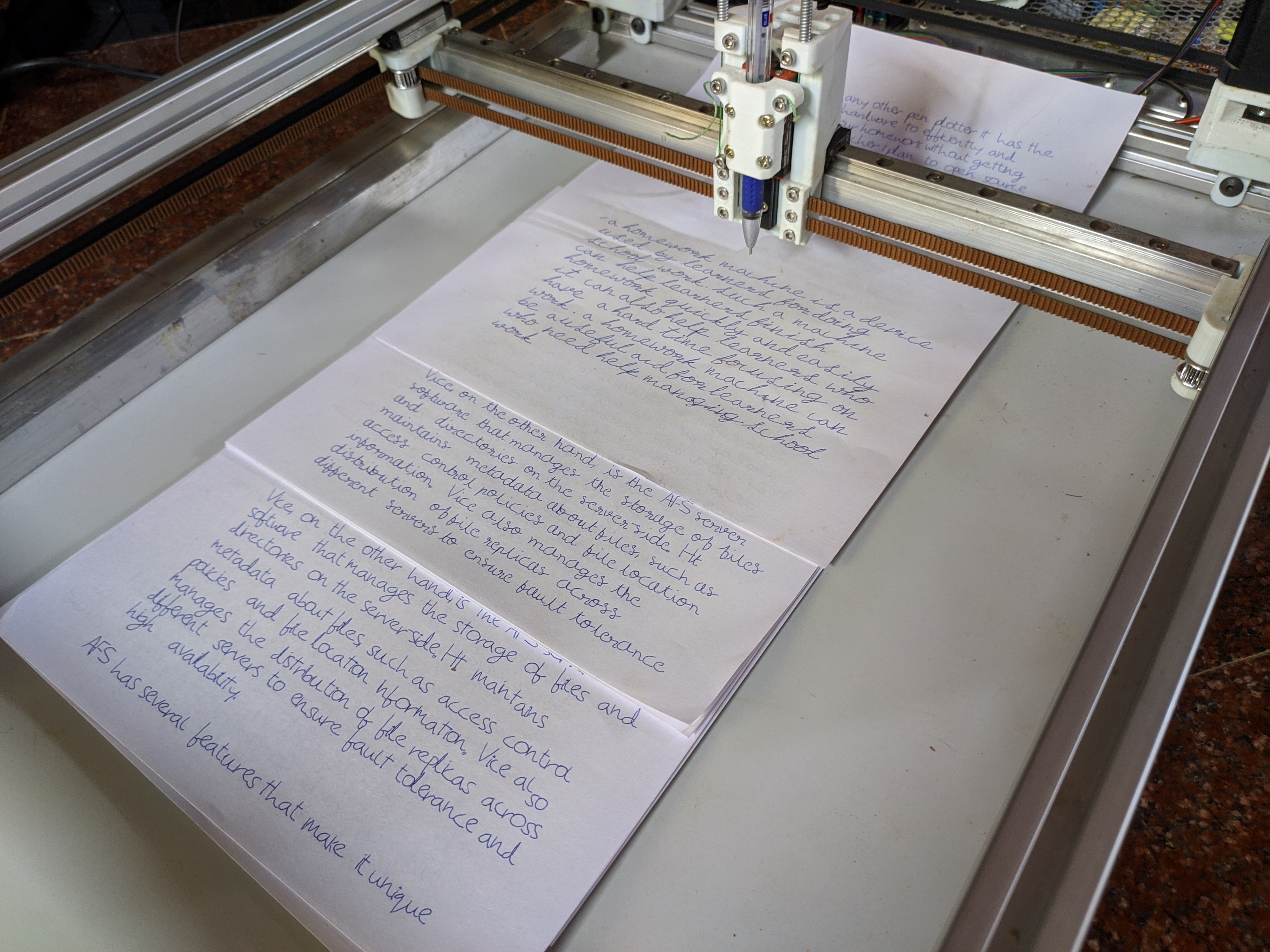 Lessons learnt for further progress:
Recording handwriting using a graphics tablet without a display is difficult for the user to get it right. You need some experience with it to draw your natural handwriting using it. This solution wont scale. 
Recording multiple versions of each character and randomly selecting one is not ideal. 
The machine's output is not perfectly smooth. Looking at the Gcode using a Gcode viewer, there seems to be a little jitter in the recording process that needs to be smoothed out.
Up next:
Automate the book / page fixturing and page turning 
Set up input shaper to write fast without vibrations
Adopt a new medium to record handwriting- probably an android with a stylus.
Create a new method to make the writings look natural. Instead of recording multiple versions, the code should slightly vary the stroke in a random pattern to avoid letters looking the same. 
The flow between letters need to be perfected to look more natural
I'm also thinking about alternate methods to record and process the handwriting. Record stroke SVG / vector? Create an ML model? Suggestions are welcome!
Updates: