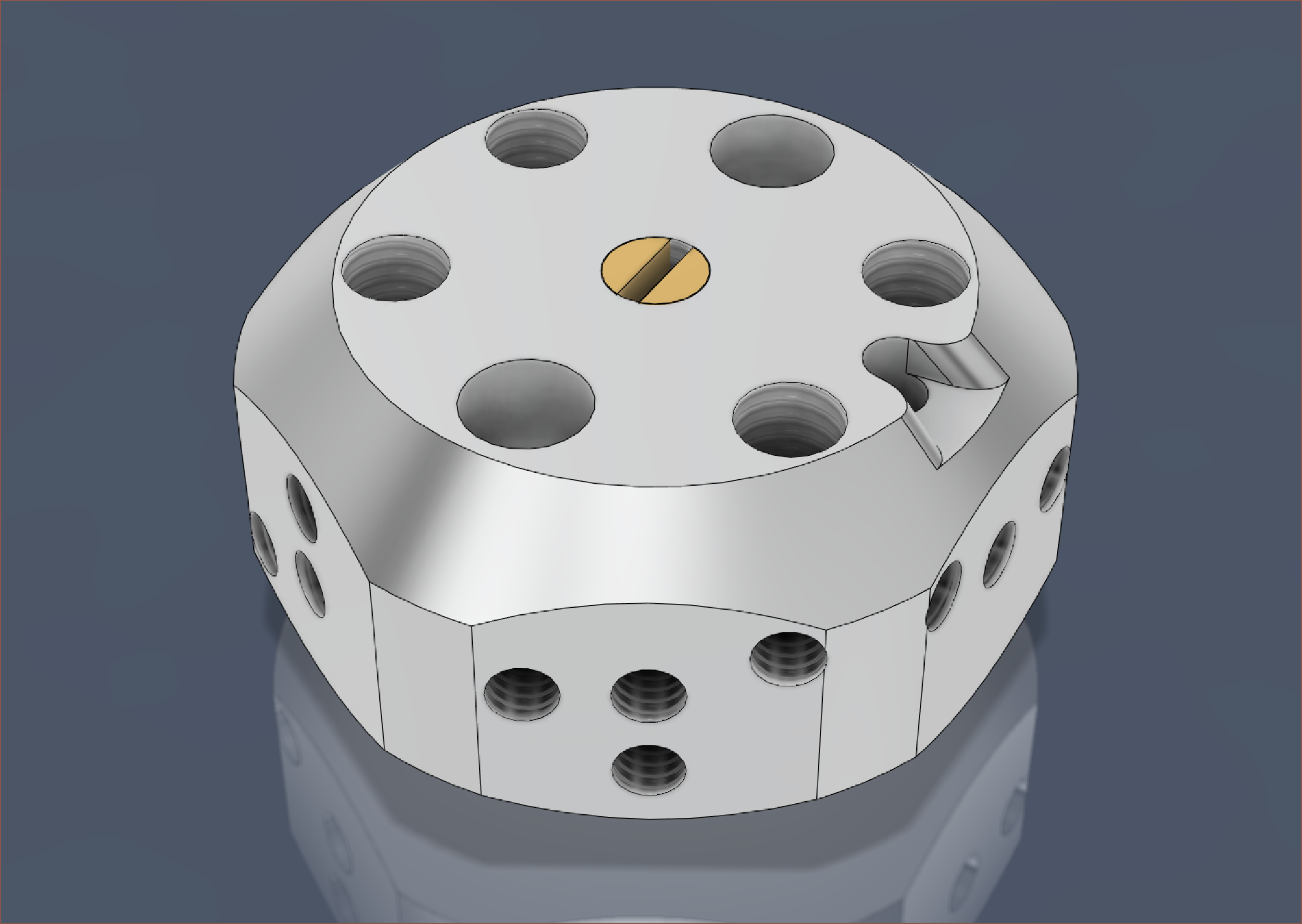 I still remember asking myself seeing...
...and being like "Ok, you've done that... but y tho?". 
Now I've come to the same conclusion. I'm planning for a 2mm ball though. Maybe even 1.5mm, if I'm safe to assume that E3D is using a 2.5mm bearing to plug a 2mm channel. (I'm using 1mm channels)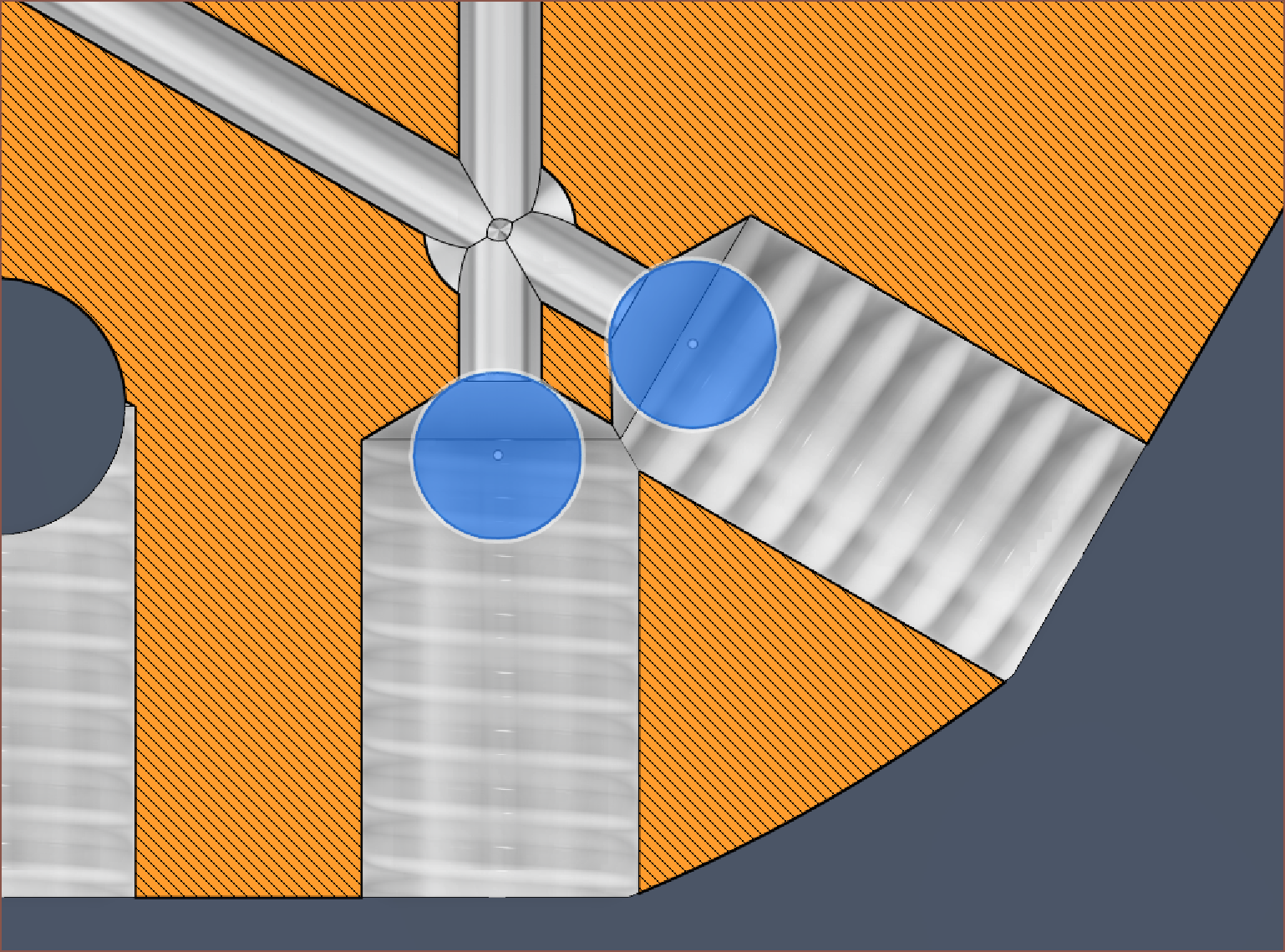 The nice thing is that the threads at the bottom of the blind hole no longer need to exist, so I can let 2 holes slightly cut into each other. There's at least 3.5mm of thread space, the outer diamter is now 40mm with 37mm across flats. The mass of the block is now 50g, up from 39g.