The first thing on the build list are the control boxes. At a minimum they will:
Take in 240v power
Take in network
Output DMX
Output WS8212b Control signal
Output 5v regulated
Be waterproof (We haven't had rain at emf during the event in the 3 years its happened, I'm planning for all the rain!)
Attach to the dome
The exact size and type of dome isn't 100% nailed down yet, so I can't say for sure how many of the boxes I need or what each will be supplying. But the educated guess is 6 boxes (5 around the sides and one on top) each supplying 2000 ws8218 leds from 2 x 60A 5v supplies and dmx output + power connection for a smoke machine.
Power is currently coming one by one from China via ebay, I found and tested some 60A supplies with cooling fans. Buying them one a week means they are under customs fees, when I took up the offer of %10 off 3 of them, I got stung for almost %35 in customs and handling fees. I now have 12, enough for my estimate, but I will be waiting to get a couple more for a back up unit. A 4 hour 100% load burn in test worked well.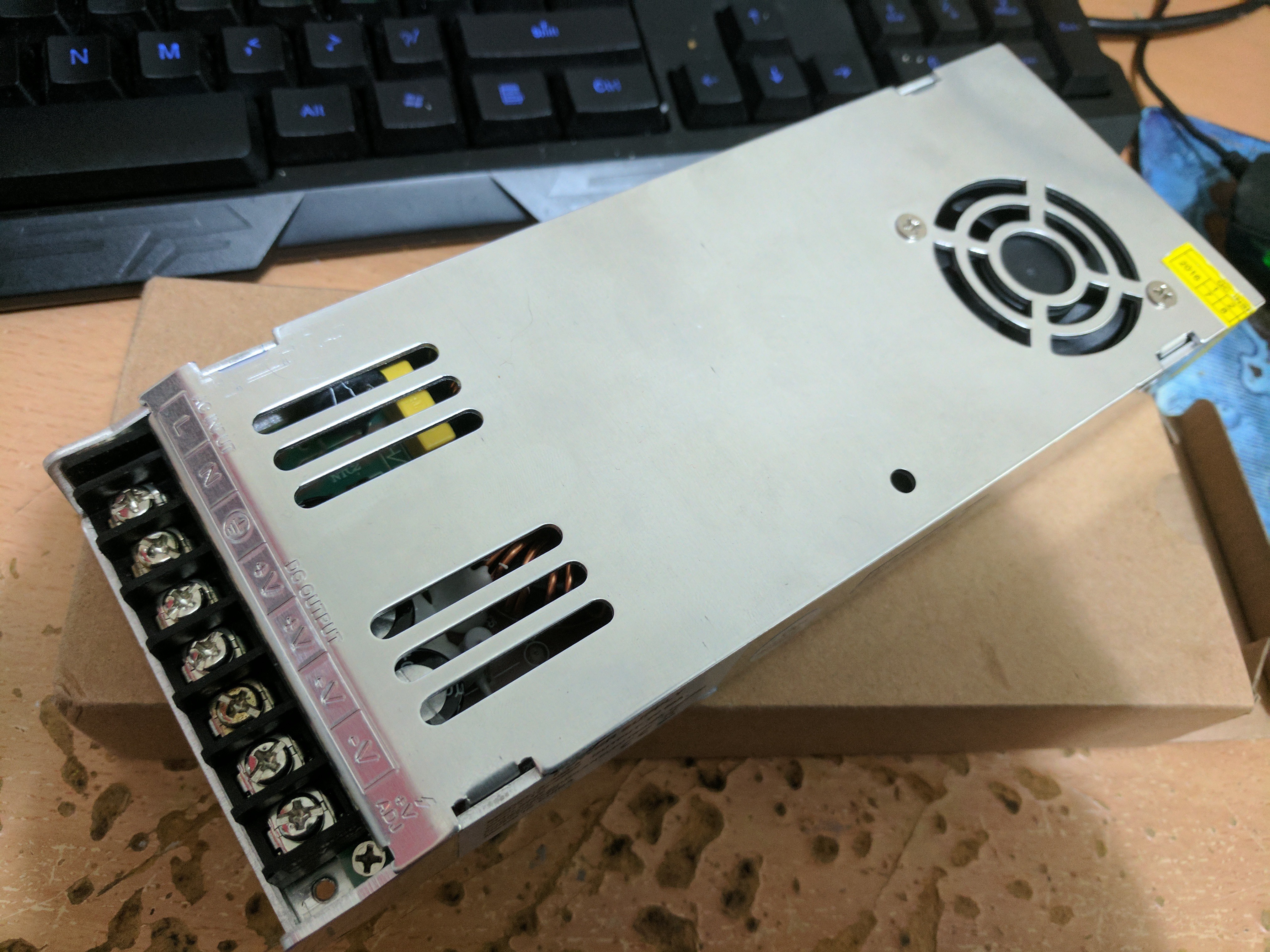 For the waterproof boxes I found some outdoor weatherproof boxes designed to have 4 gang socket strips inside and rubber toothed holes to allow for cable access. It even has punch out holes for cable glands to be attached. The rubber seal seems good and it has internal struts for screwing a mounting plate to without needing to drill holes in the box. I will likely need to add a heat extraction fan to the box, but as long as I angle the hole away from likely rain directions I would be safe from egress.
I managed to pick these boxes up for cheap in the post xmass sales for £7.50 each including a 4 socket 8m extension cable.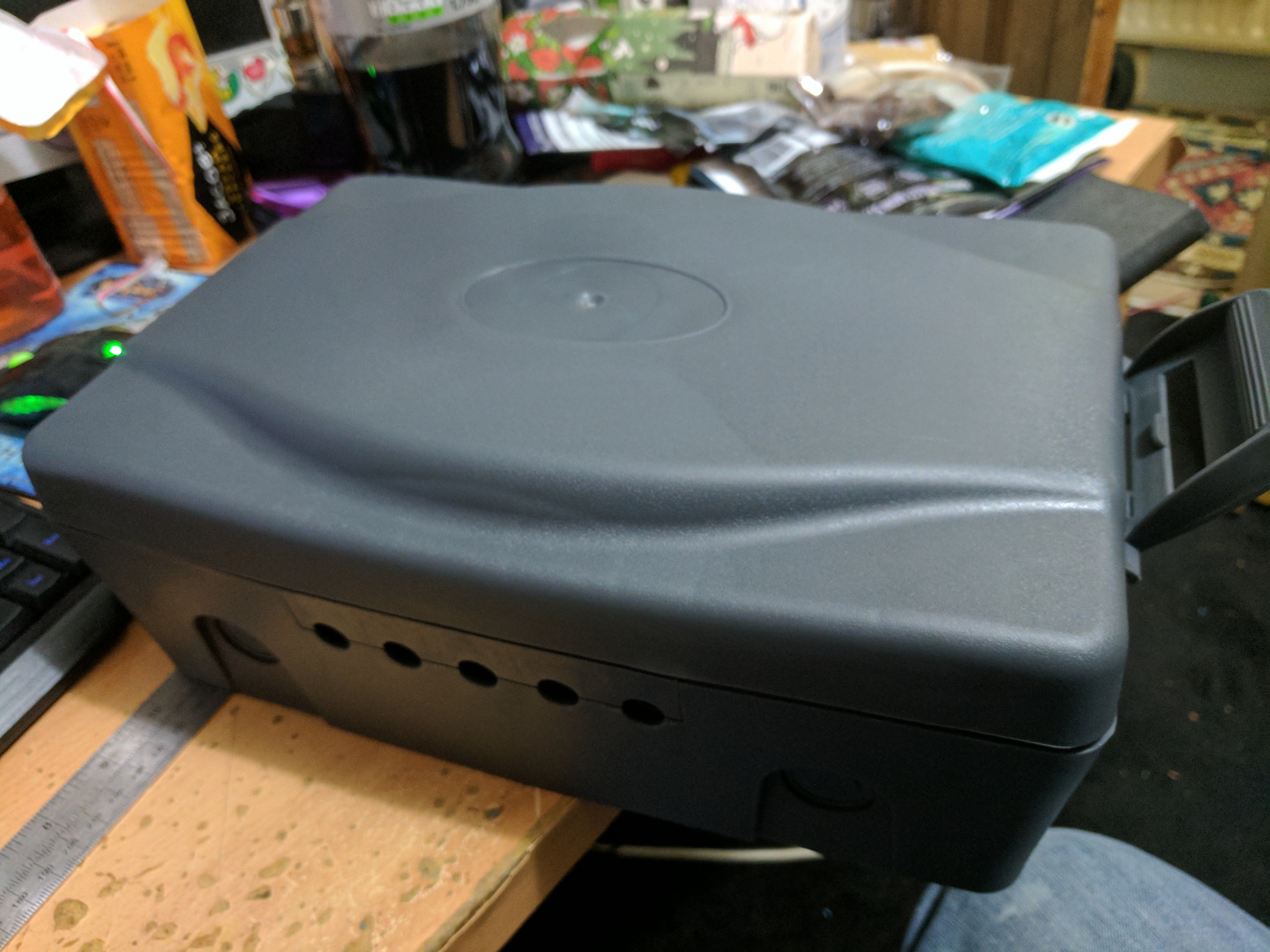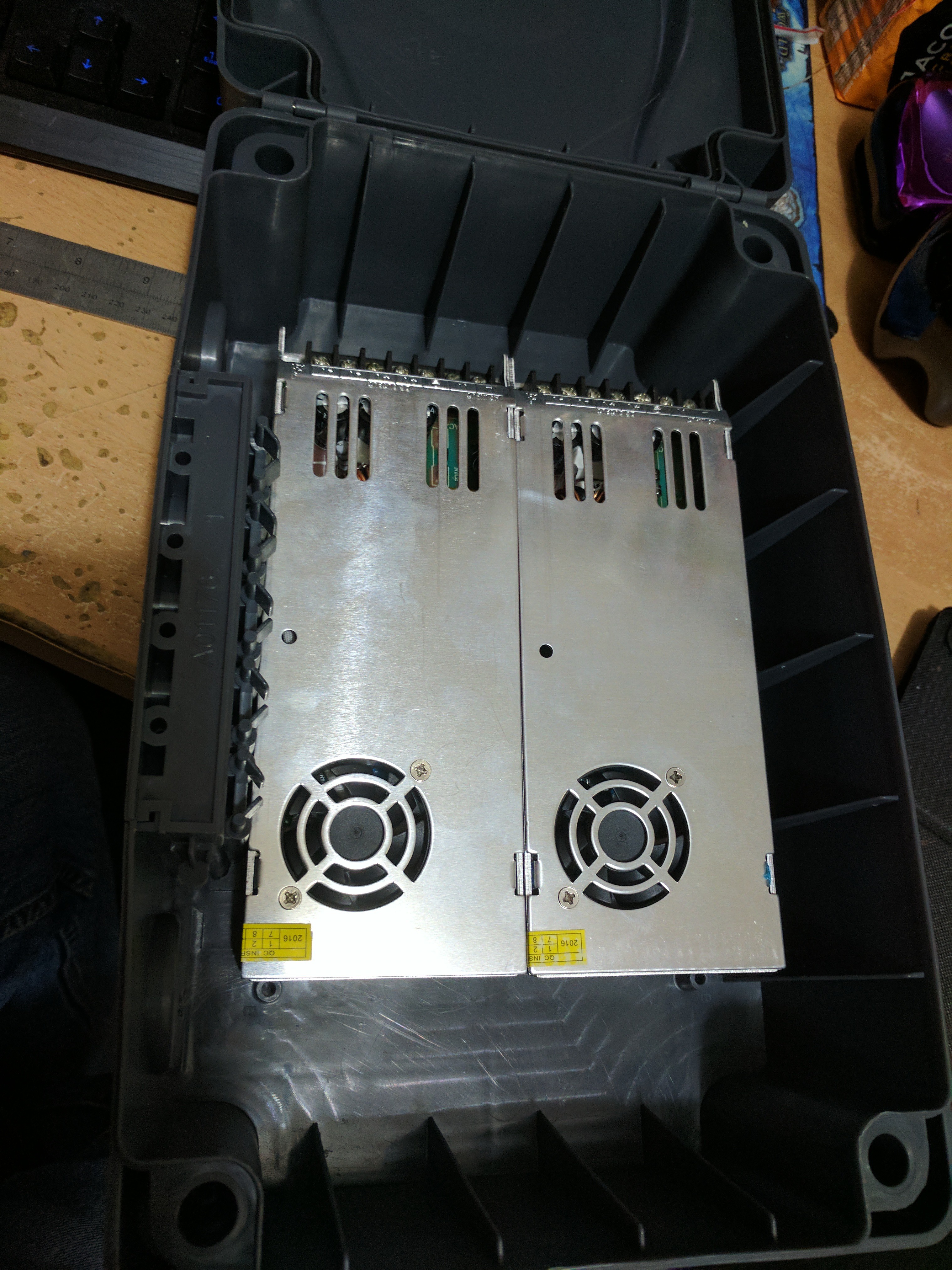 The psus will likely be on their sides with the fans facing each other to create an airflow channel down the middle of the box and shift far to one end to make room for the control electronics. I've got some brackets designed to 3d print to test.
I've got in 5 cheap (£16 ~$20) 400w smoke machines that need some love to be DMX controlled, or even electrically safe to use. A whole nother post needed on those!
Next up I need to find a suitable internal fan and work out the best space saving way to wire up the internal 240v routing.
I've already made a start with the help of @Martin Hub on the controller, he was kind enough to port his ws8212b driver to the stm32f4 board. Next I'm pairing that up with the ethernet driver and my artnet driver to make the led control. DMX output will get added to that too.