The Parts arrived, this is a bag full of Op-Amp´s and everything else needed for the build up.
The red item in the lower left corner is a DIL ZIF socket, with above some SOIC ZIF sockets. Like this its possible to test different OP Amp´s without soldering them in, or lets say thats the plan :-)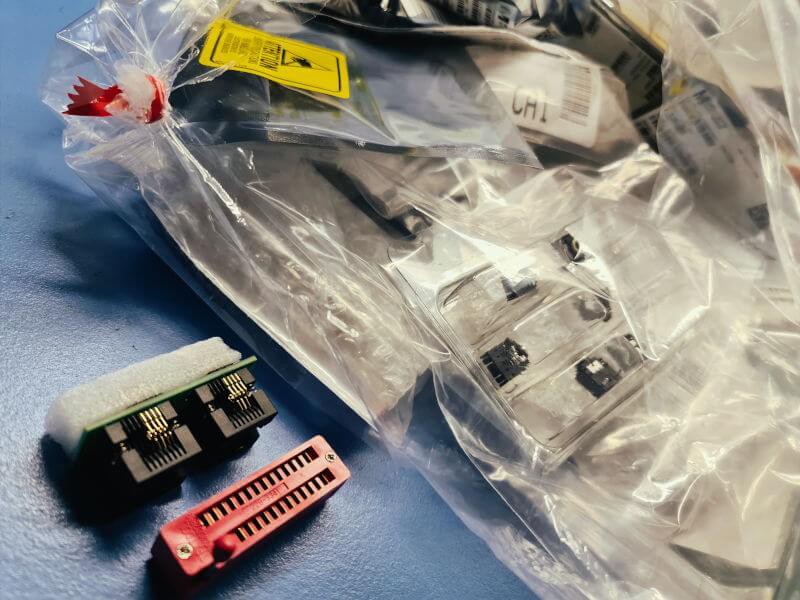 Now im waiting for the PCB´s to be shipped...