8-28-23
I'm happy to say that the hardware portion of the design is finished! I'm updating the GitHub slowly but all related files can now be found here --> AutoInflate-GitHub While I've included the Gerber, schematic, and 3D files, the GitHub will contain specific information so check it out!  
Slowly but surely, the software portion will get some attention. I can't provide code at the moment, but as soon as something functional is made, I'll be posting on GitHub. 😅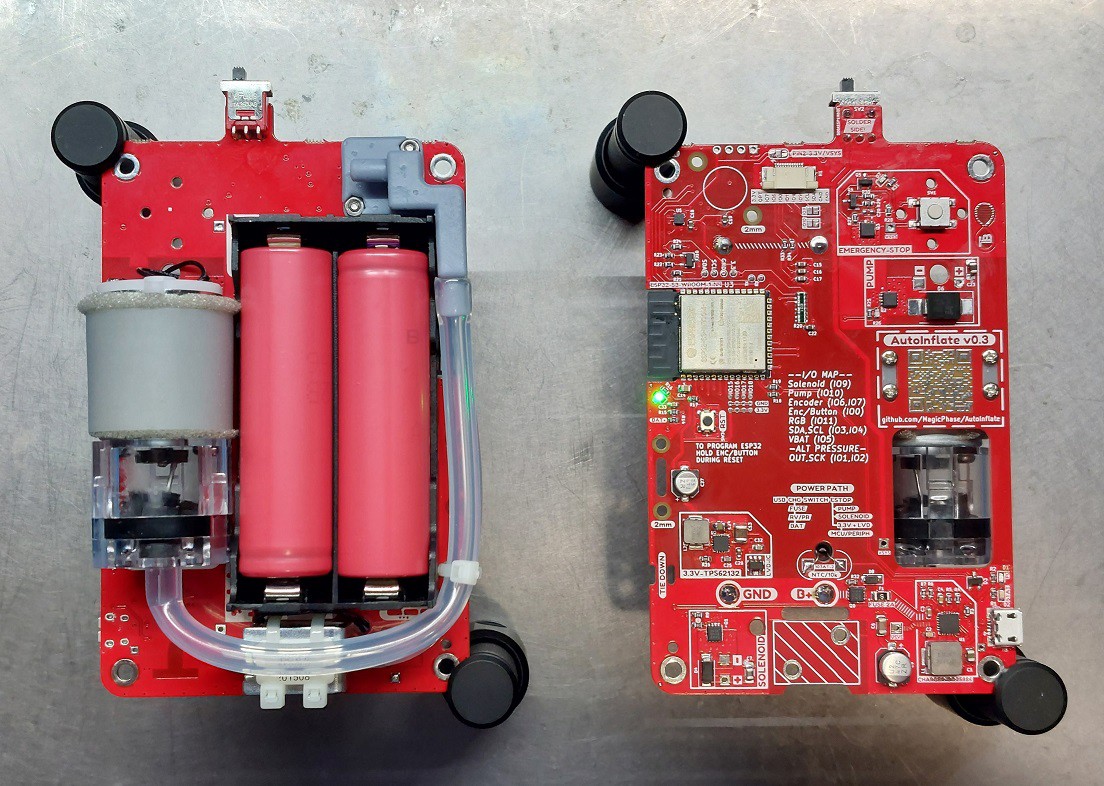 -----
Squease Company is closing!

I've recently learned that Squease Vest Company is closing. https://www.squeasewear.com/
This project is specifically designed to be used with inflation style sensory vests. To my knowledge, Squease was the largest producer of these vests and their closing definitely limits the availability for those interested since new vests won't be available. That being said, unless something else happens, I'm still fully motivated in completing this project as the polished version of my original auto inflation device. Stay tuned to the project log for details!
-----
7-21-23 
The next version of the PCB has been assembled and things are looking good. These boards were sponsored in fact by PCBWAY and I'm very pleased with their gracious gift to further our endeavors. I've included some photos of these beautiful white and gold PCBs so check out the project log below!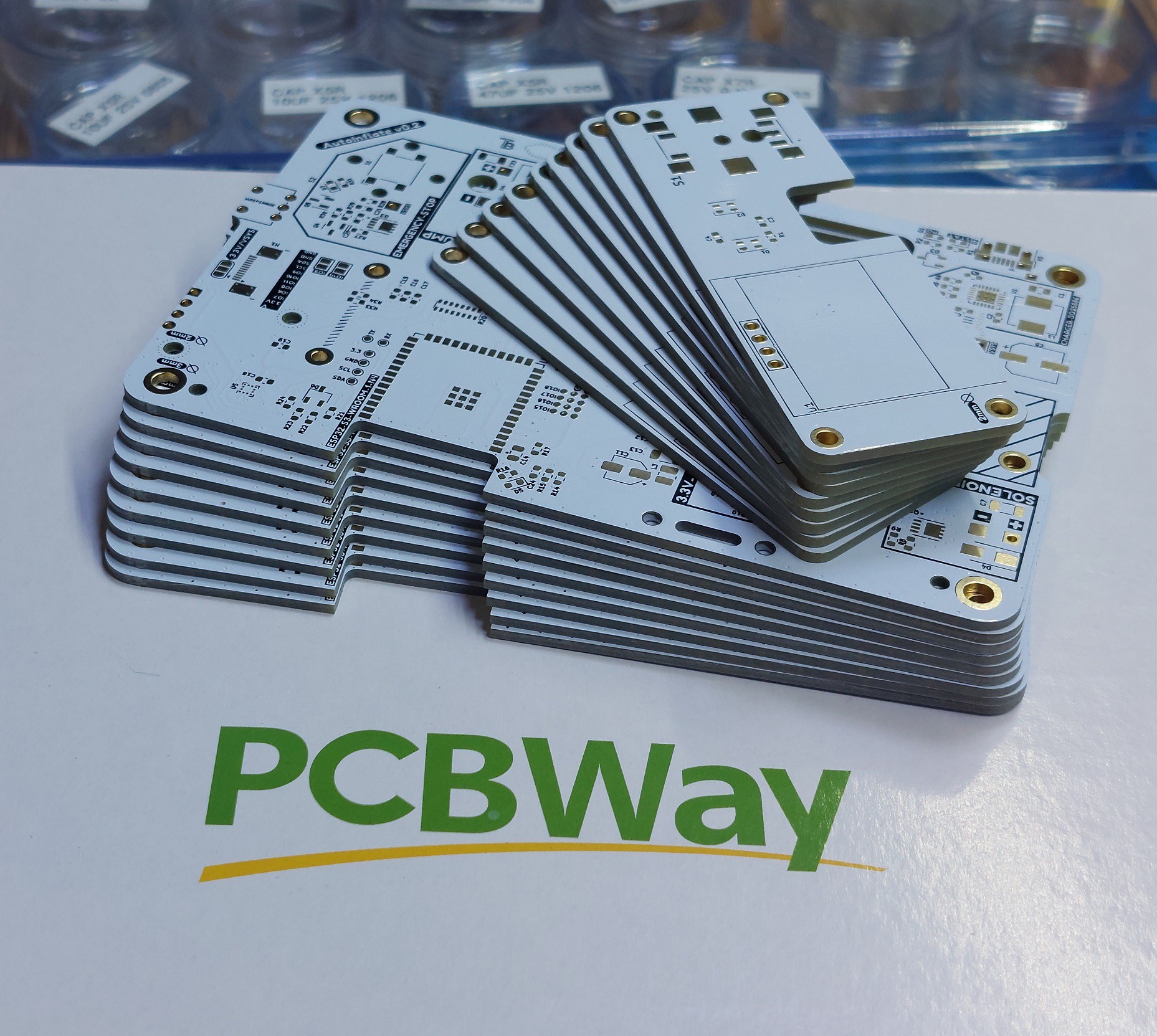 Some design considerations have changed to potentially make things more streamline and cost effective. Specifically the decision to remove the option for pre-built developer boards. One issue with having the built-in battery charger and power supply is dealing with these dev boards' included power supplies. Mainly the requirement to separate these power supplies as to not conflict with the included 3.3V and battery charger circuit. Also to reduce the number of USB ports as to not have one dedicated to charging while the other is for programing as most of the dev boards have no option to reroute the USB data lines. Instead I've decided to simply include a very powerful ESP32-S3 chip. This ESP32 chip will be more than powerful enough for the internal operations as well as the potential further integration with a possible external sensor package. This option is contingent on many external factors, but the initial operation goals will be satisficed by this single MCU.
-----
This is meant to be a refined version of a previous project the "Automatic Timed Inflation Device" that was never finallized. https://hackaday.io/project/176935-automatic-timed-inflation-device I was contacted by tahunus for a possible collaboration. His interest in the old project prototype has led to the creation of a multi use platform with the overall functionality being to inflate a sensory vest. How this device is activated and controlled will be an iterative process but should include all functionality of the previous project. This collaboration is ongoing and will leverage this platform. Regardless, once the hardware and software for the basic functionality is finalized, all project files will be made open source for others to use including possible variations of the PCB for different use cases.

While this version will eliminate the touchscreen UI in favor of a simpler OLED plus encoder interface, all functionality will be implemented such as timed inflation and deflation cycling that is monitored with an onboard pressure sensor. One important difference will be the potential for a "haptic" interface and feedback system. This will allow activation with simple taps to activate an inflation cycle. The Auto-Inflate will have wireless control via Bluetooth or WIFI bringing the potential for enhanced usability with disabled children or adults that use inflatable garments. One key addition is an emergency shutoff button that kills power to the internal components. This ensures a manual power cutoff for any potential issues involving...
Read more »