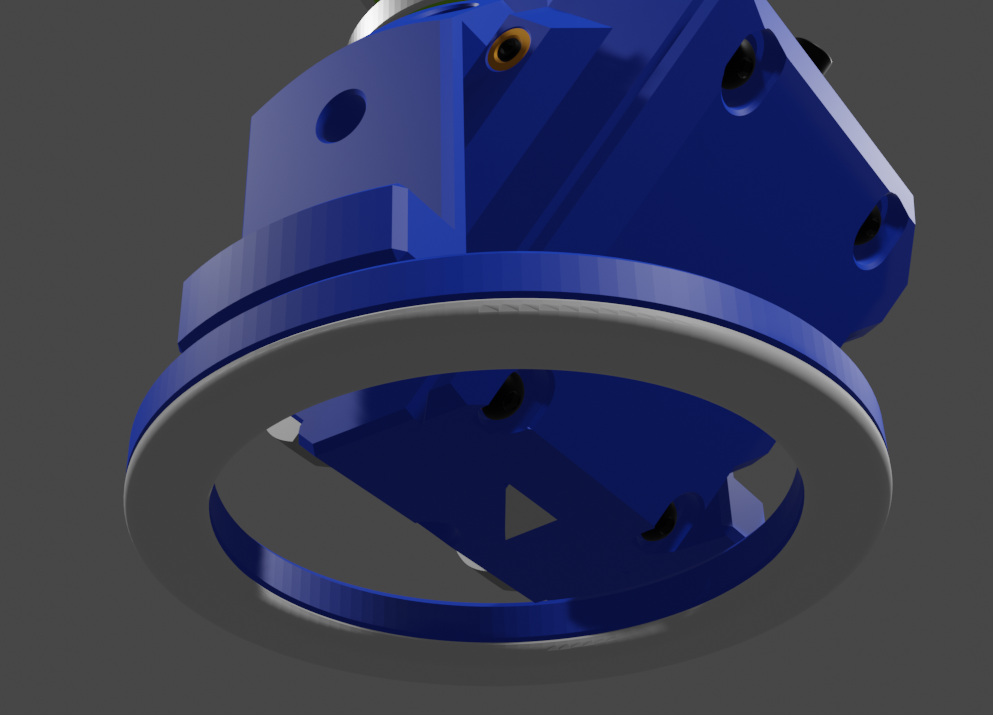 I will have to experimentally determine how much spring force is required to keep the ring pressed against the mat board while the knife is being plunged into it. To aid in this the current design allows 3mm of over travel after the ring touches the mat board. Of course that amount can be adjusted by reprinting the mount plate and using slightly longer linear rails.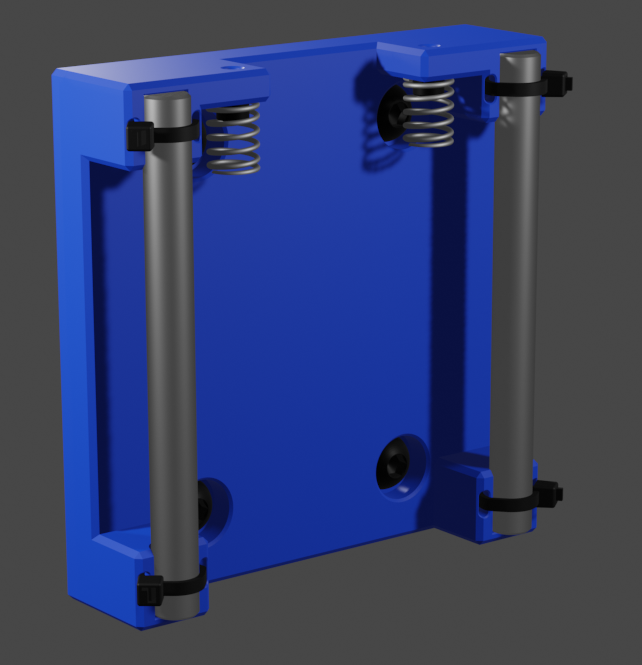 The blade plunges into the mat board at a 45 degree angle by using a stepper driven lead screw to force a driver down on a slider that is guided down at the required angle.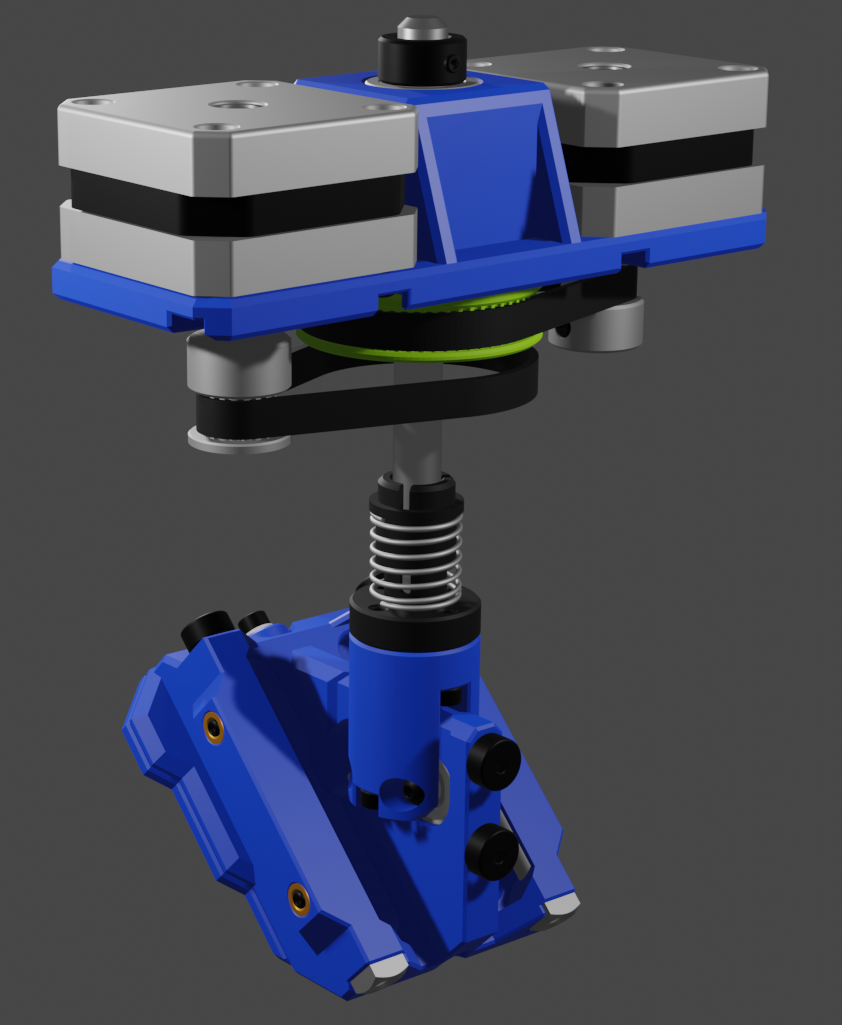 The slider and driver interfaces are through V623ZZ V-Groove bearing riding on hardened 5mm shoulder screws that can be inserted and removed for assembly and disassembly. The slop in these linear rails can be adjusted with grub screws that push the shoulder screws into the fixed position V-Groove bearings.