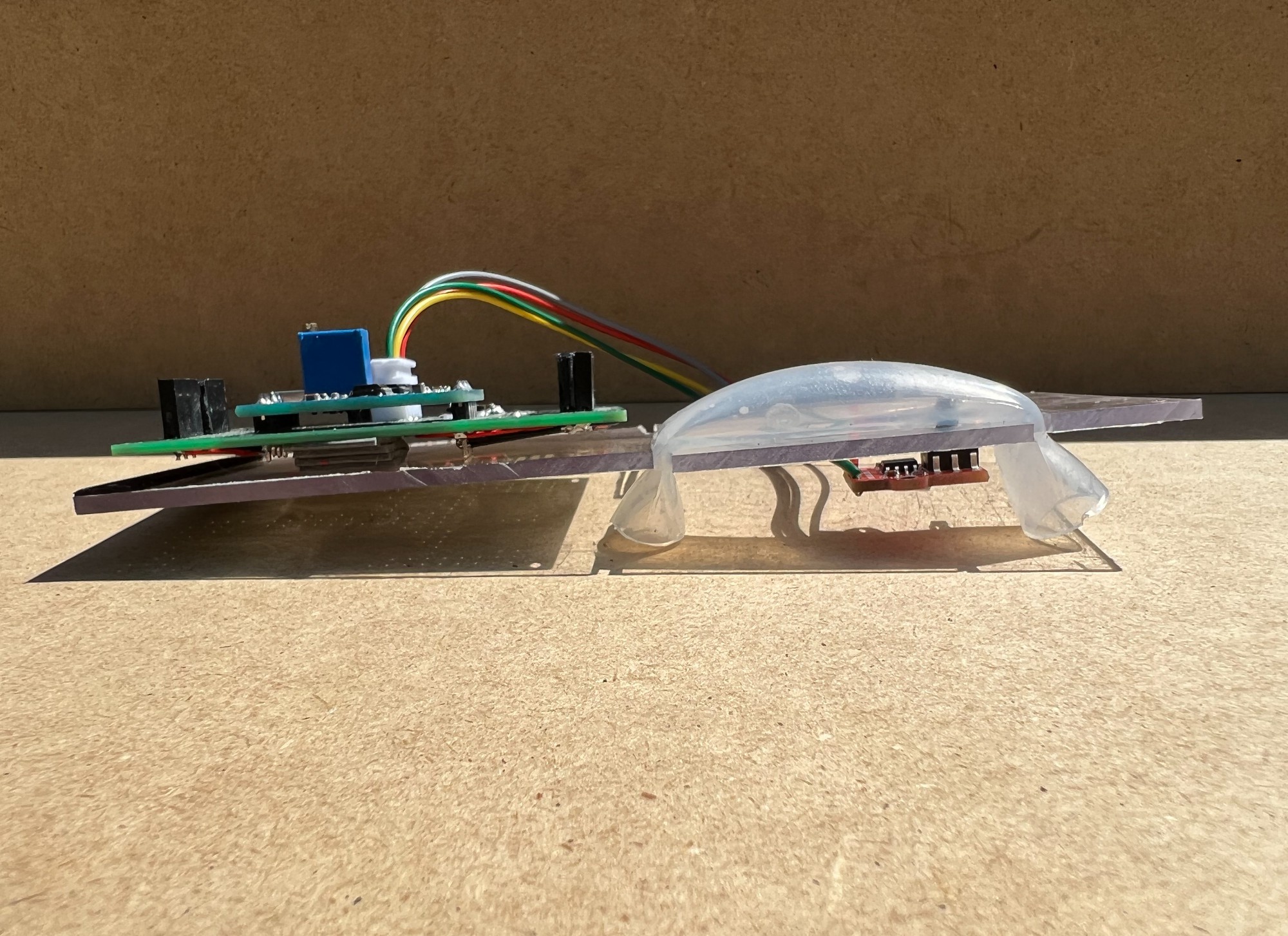 This update on the OHMni-Stick project focuses on the pneumatic pressure-sensitive buttons. These buttons offer a comfortable and responsive input method, designed to enhance the user experience.
Each button consists of a silicone tubing "pillow" sealed with RTV silicone at the ends. The sealed ends are securely squeezed between layers of laser-cut acrylic and fastened with M3 screws, ensuring durability and stability. Underneath each button is an affordable and widely available pressure sensor module, snugly pressed into a small hole pierced into the silicone "pillow."
The sensor modules feature an AVIA HX710B 24-bit ADC module, enabling accurate and reliable pressure detection. This high-resolution ADC module ensures precise measurement and responsiveness, detecting the lightest touch to the heaviest blow.
One of the key advantages of these buttons is their adjustable sensitivity. By adjusting the activation threshold pressure, users can customize the buttons to their preferences, providing a personalized and comfortable user experience. It is also possible to configure the buttons to respond to multiple pressure levels, for instance light, normal, and firm click modes.
These pneumatic pressure-sensitive buttons offer a robust and tactile interface, delivering precise control for various applications. They complement the low force and displacement joystick, creating a comprehensive and intuitive control system.
With the integration of these innovative buttons, the OHMni-Stick empowers individuals with disabilities or limited mobility to interact with technology in a way that is accessible, responsive, and engaging. It opens up new possibilities for enhanced interaction and independence. I am proud to contribute to a more inclusive and accessible world through this project.