IP PABX allows inexpensive telephone system via IP which is widely implemented. In simplest form, this VoIP device/project can be connected to an existing local IP PABX telephone system using Session Initiation Protocol (SIP). The device analog ports can then be interface with radio audio TX/RX and PTT. The radio became a part of the telephone system for voice communication.

Prototype
Diagram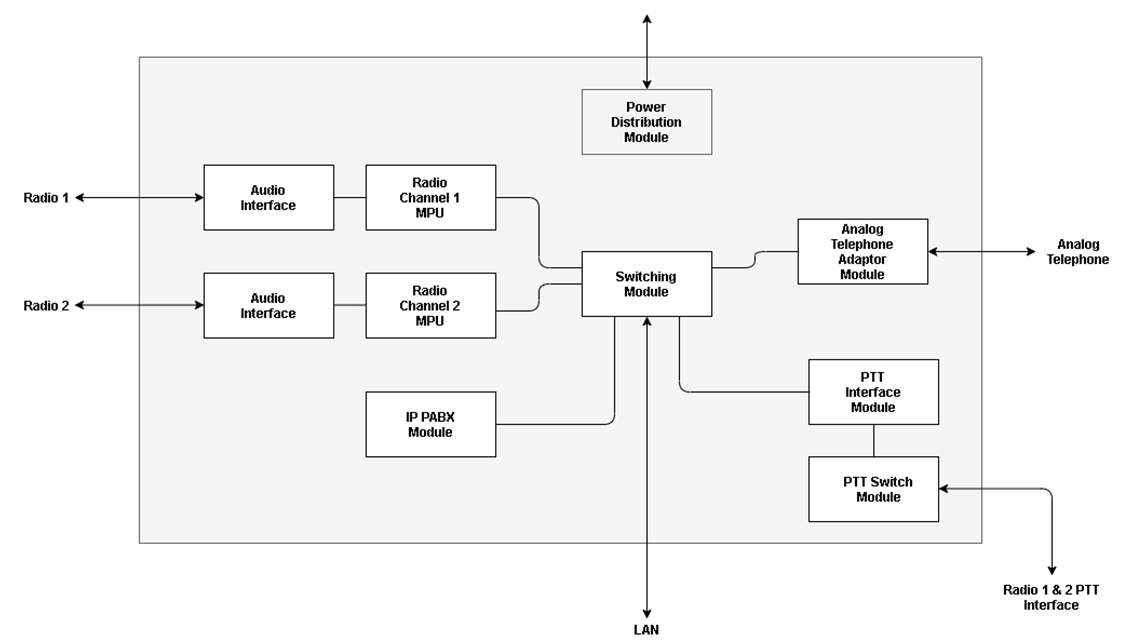 Inside the enclosure, the IP PABX Module is the telephone system implemented, using Asterisk for Raspberry Pi (http://www.raspberry-asterisk.org/).  Switching Module is just LAN switch. Analog Telephone Adapter (ATA) Module is optional to connect old telephone, and IP phones can be connected direct on LAN switch. At this point, it is a local telephone system with local extension numbers configured in the IP PABX Module dial plan. The Radio Channel MPU are microprocessor which is configured with a softphone (https://mfnboer.home.xs4all.nl/twinkle/). These microprocessor is connected with a USB sound interface MIC/SPK along with a 1:1 audio transformer (for isolation) as Audio Interface. The PTT Interface and PTT Switch module is a microprocessor and SPDT relay switch respectively, where the radio PTT is controlled via software. There is a software I developed based on a commercial softphone SDK. This software is installed on a windows PC/Laptop (with MIC/SPK) to use as voice terminal to make calls to radio.
Since Radio Channel MPU is configured with softphone, all endpoint (telephone, softphone) on this local telephone system can dial or make a call to this MPU which is interfaced with a radio, making a radio gateway possible.
Software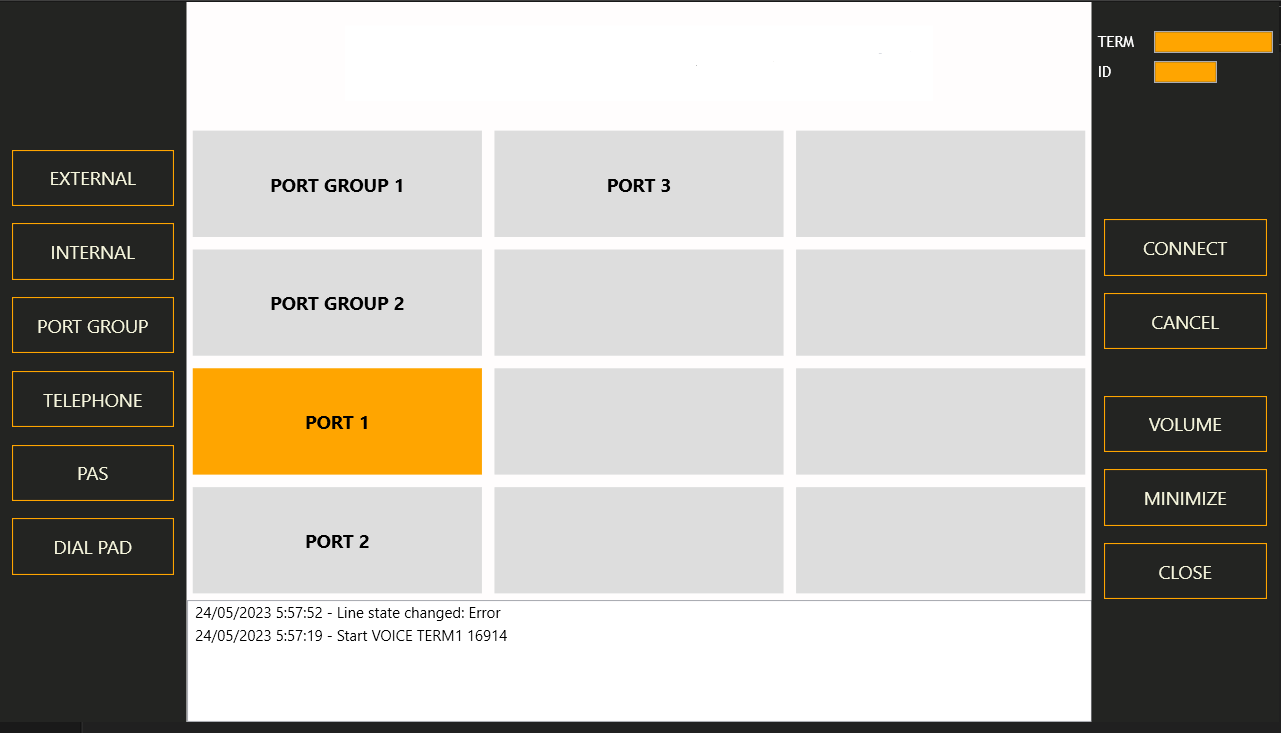 This software is the user interface as a voice terminal to dial or call the gateway, and IP phones. It is a fully functional SIP phone and configurable extension number and dial plan. I developed it using C# .NET base on a commercial software development kit (SDK).