The scanners have made it to their homes, for now.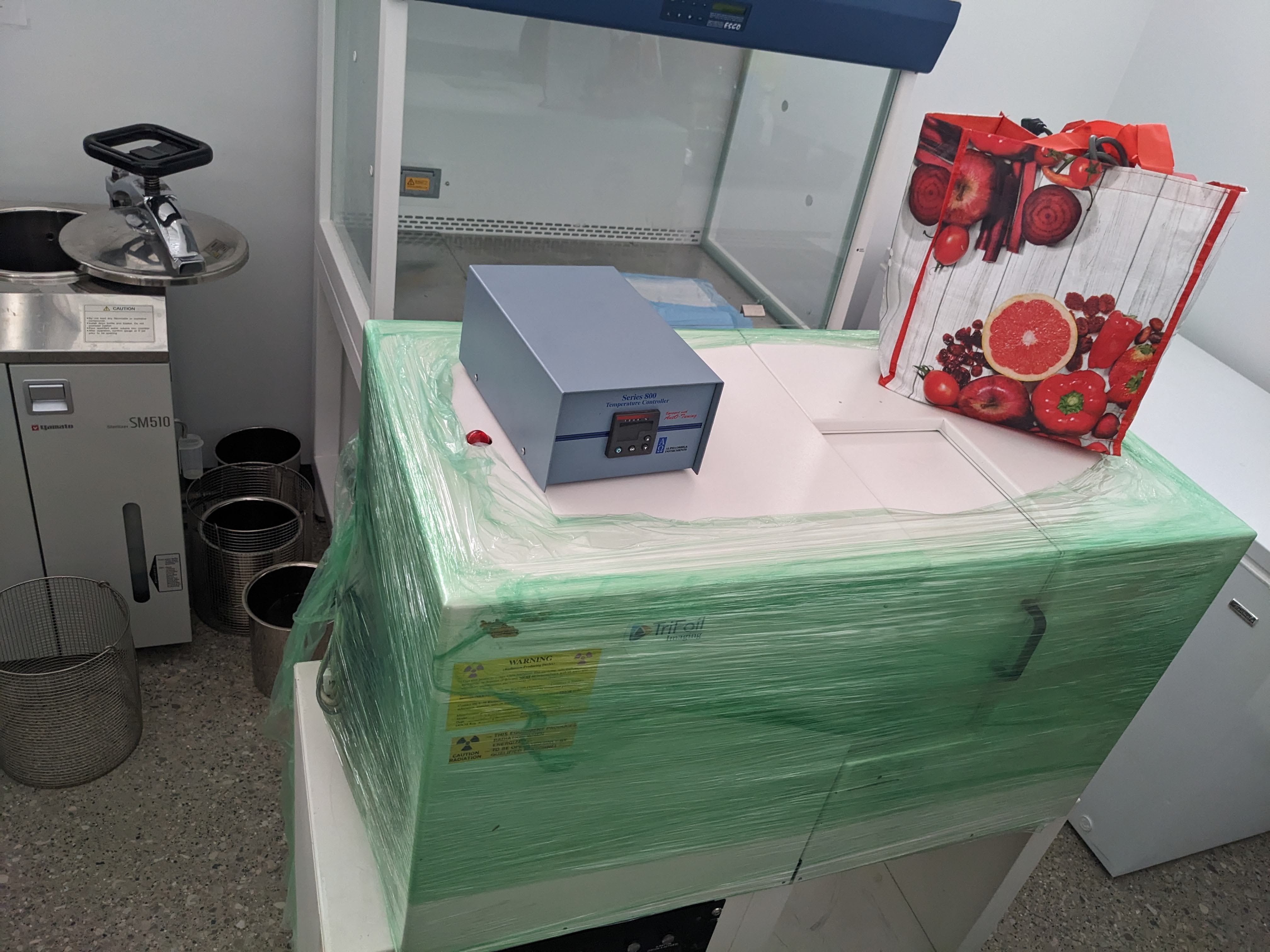 Scanner A is in a wood shop... And will be covered with a blanket as long as said shop is being used to process wood. Getting it in was an ordeal, but at least we had 4 people.
The home of the other one was in the university. Nobody was there on a Sunday. We needed the help of two campus police officers to get it off the truck and back onto its stand in the biomedical lab. Said process nearly got someone's fingers, a slightly larger than preferred thud and a near heart attack when, while going through the elevator, the thing started to tip over...!
This all started the previous weekend when a colleague and I took a stroll up to the Lansing area, and decided to stop by a "local pick up only" ebay listing of these micro-ct research scanners.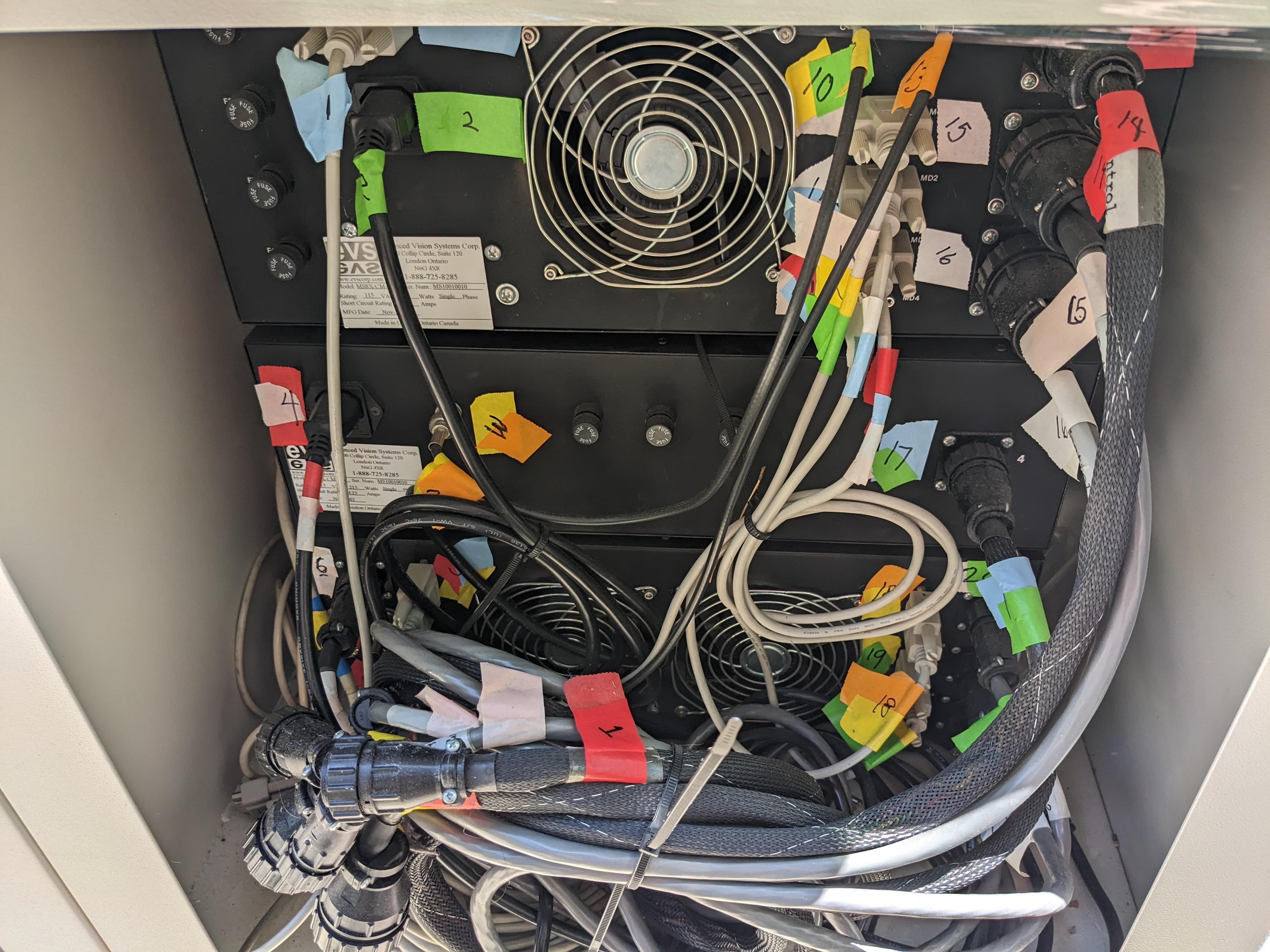 We learned that the guy had apparently some kind of thing for buying equipment from university auctions, but his wife had had enough. (Thanks, guy. Thanks, wife). He even threw in the offer, "two for the price of one". I was practically salivating, but managed to hold myself back for a day or two before hitting the buy it now, and committing myself to what will certainly be months of hard work and frustration. 
I'm trained to do X-Ray CT for my job, but that's just with applications. I now have to put the software and documentation I got from the callibration company and become my own service tech, get an entirely new workstation running, and all sorts of other problems I don't even know about yet. Still though, excited and feeling hopeful for tomorrow while I try to get some of this hooked up. Maybe even produce some x-rays!