As part of a recent partnership with JLCPCB, an excellent PCBs (and PCB Assembly) manufacturing service that has manufactured the previous versions of the Smart Garden, I would like to share my personal experience and the seamless process of ordering PCBs with them.
1. Generate the Gerbers, BOM, and PnP files
2. Upload the Gerbers on their online platform and select the options you want: soldermask color, thickness, surface finishing... quite a lot of options and a very low starting price of just $2 for 5 pieces under 100x100mm!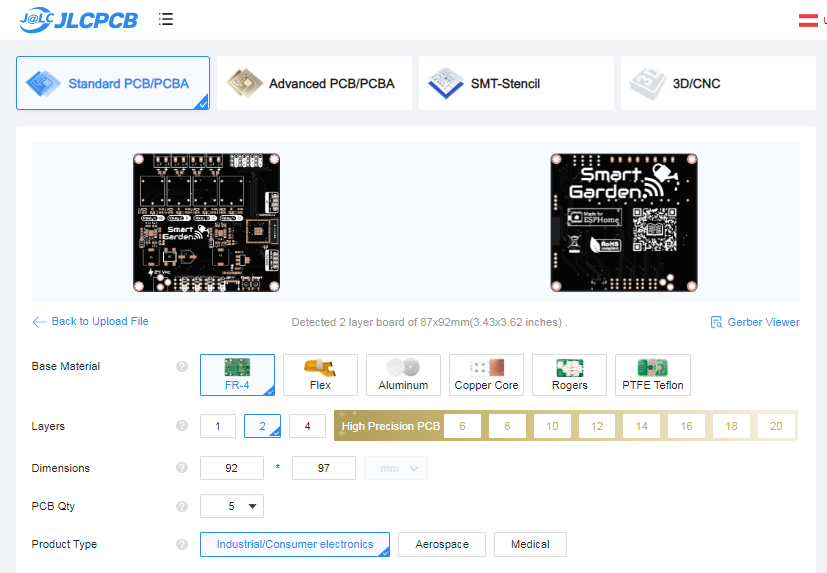 3. If your project requires the assembly of components, here is where JLCPCB really stands out. Their internal access to thousands of components makes it very easy.
My recommendation for lowering your expenses and optimizing your design is to take into account their stock (doesn't need to be 100% available since they can backorder components for you) since your preliminary design phase. This way you can estimate the costs of the components and get the datasheet and footprints directly from them.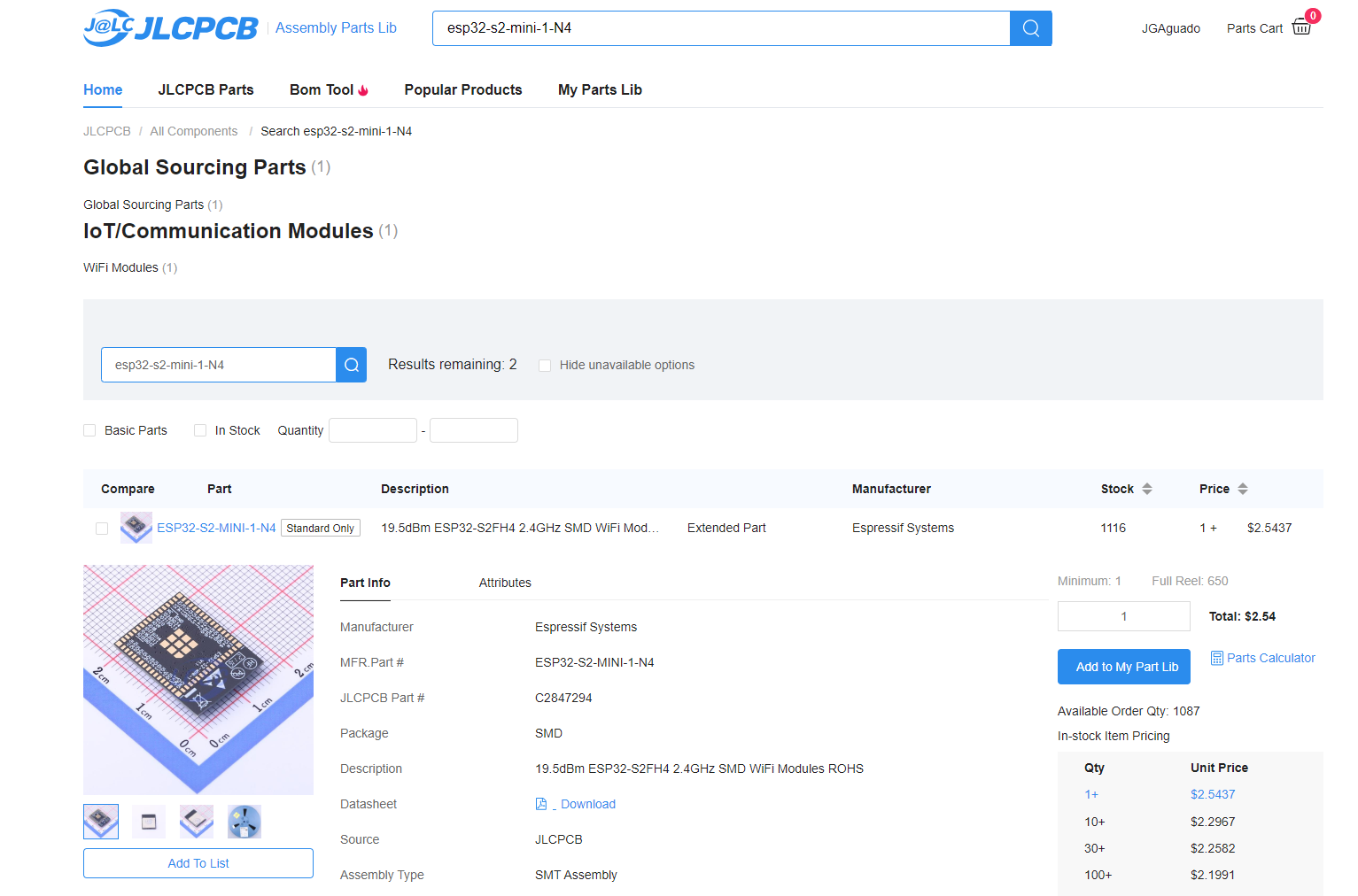 Also, in order to make the BOM export easier, if you use their ULP and for each component, you can add (in EAGLE) an attribute named LCSC with the value of the JLCPCB part #, there will be no confusion between components at the moment of ordering the PCBA. You can get to know more about this process in their tutorial
4. Once you have finished with the selection of PCB features, you can select, on the PCB assembly process whether you need an Economic or a Standard process. Unless you need to mount specific components (like certain ESP32 modules) that might require particular reflow temperature curves, the Economic option is the way.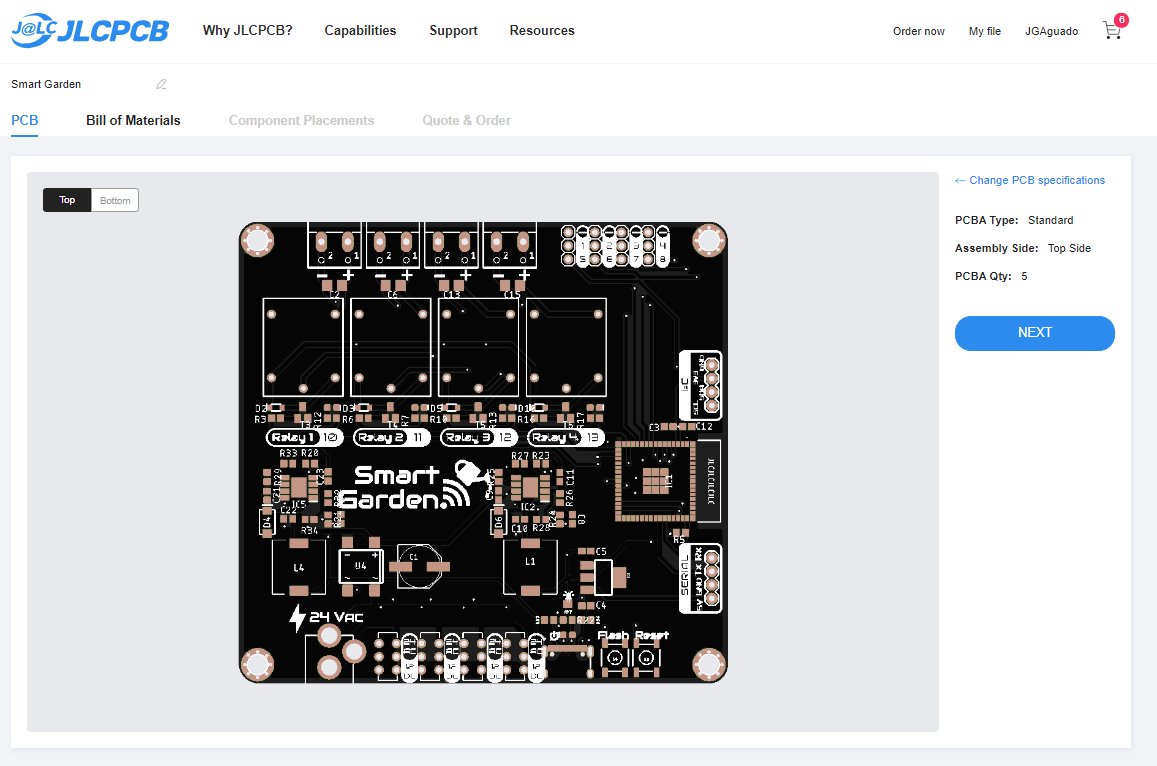 5. Uploading the BOM and PnP, and verifying that all the components correspond with your intended ones, is very fast and easy. 

In addition, you will be able to see a rendered image with the components in each place!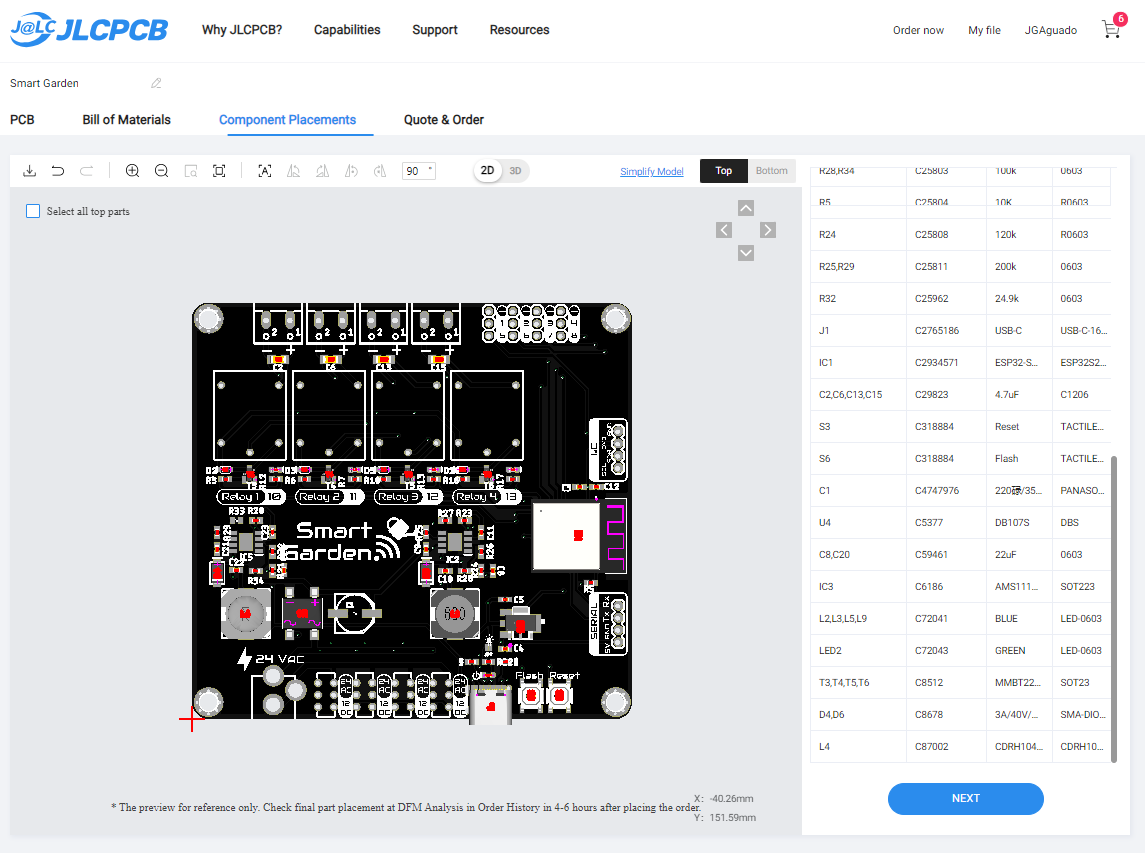 6. Before entering into production, their team will contact you in case they have questions regarding final positioning or polarities to avoid surprises and in a few days your order will depart from their facilities to you!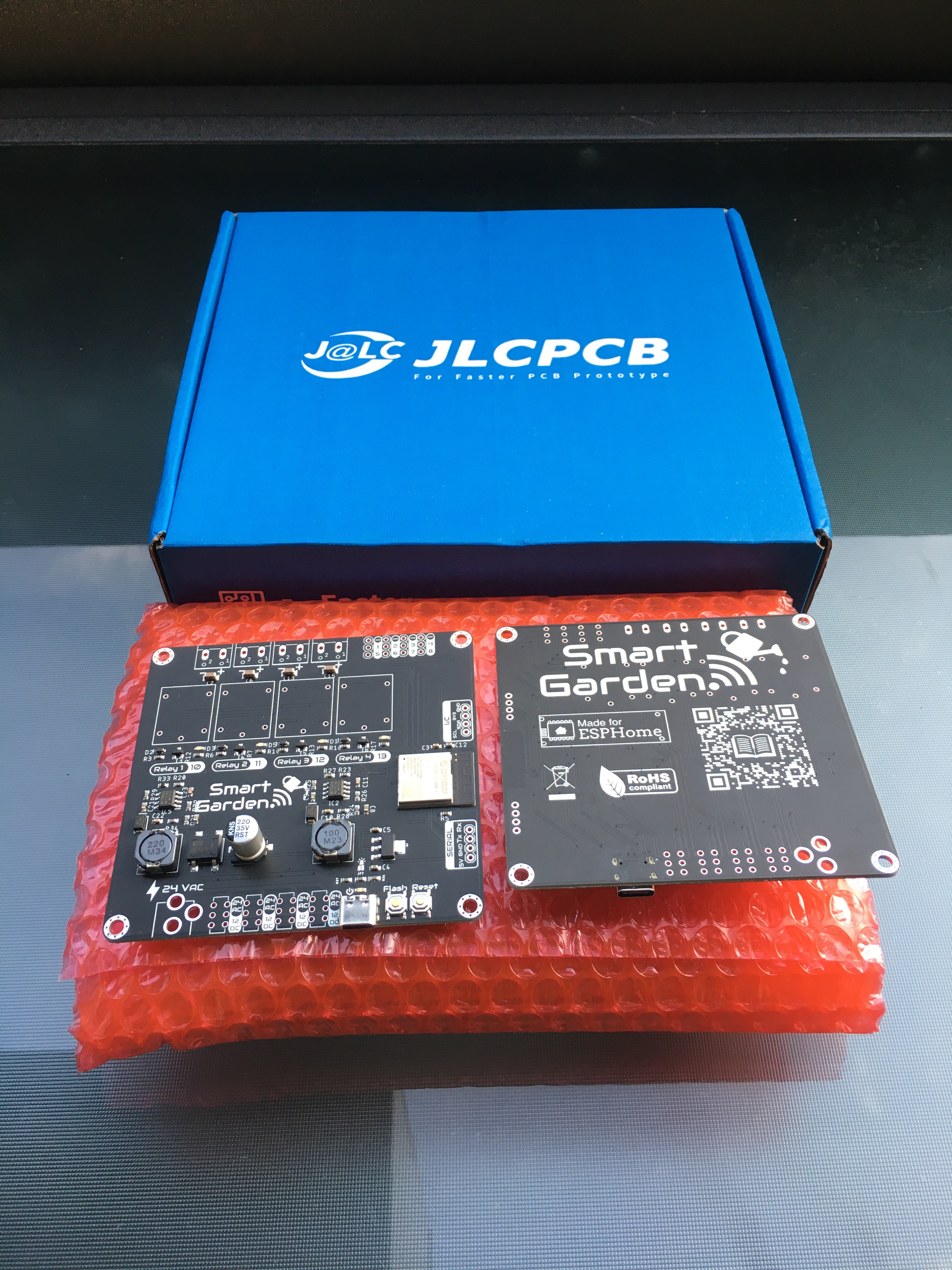 Since they work with worldwide shipping companies, in just a few days you will receive their blue box containing the boards. They come exceptionally well-packed and protected.