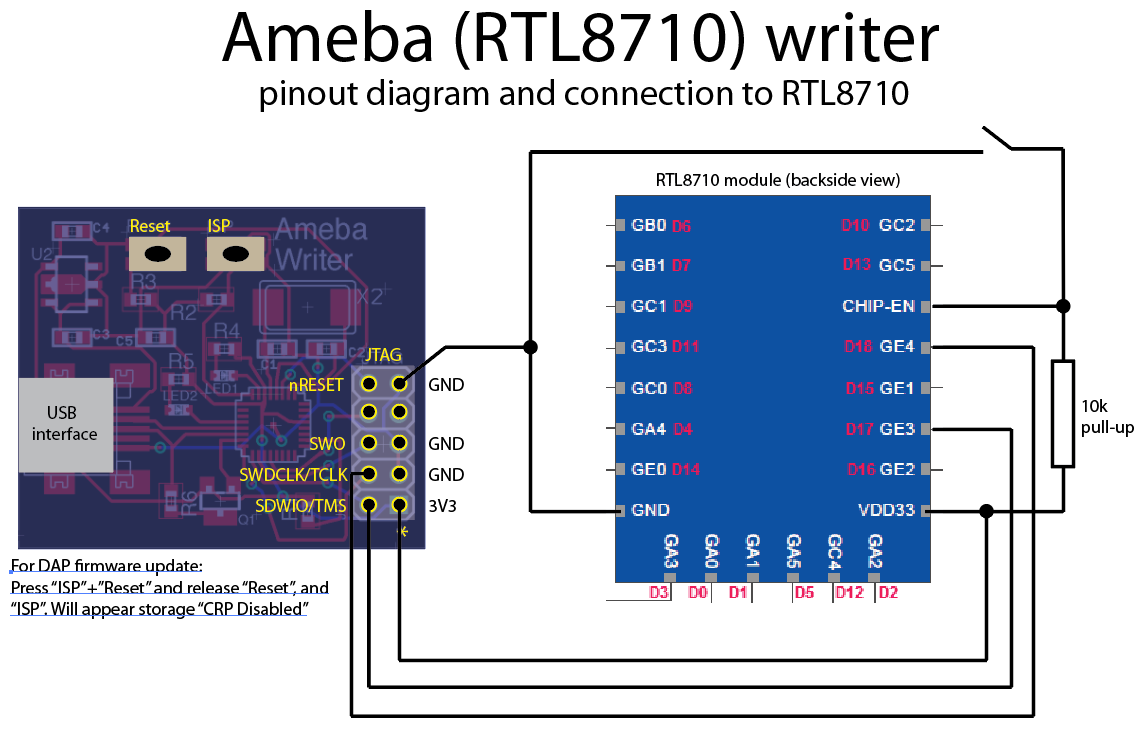 Here I quickly made a pinout diagram of Ameba Writer and connection to RTL8710 WiFi module for programming.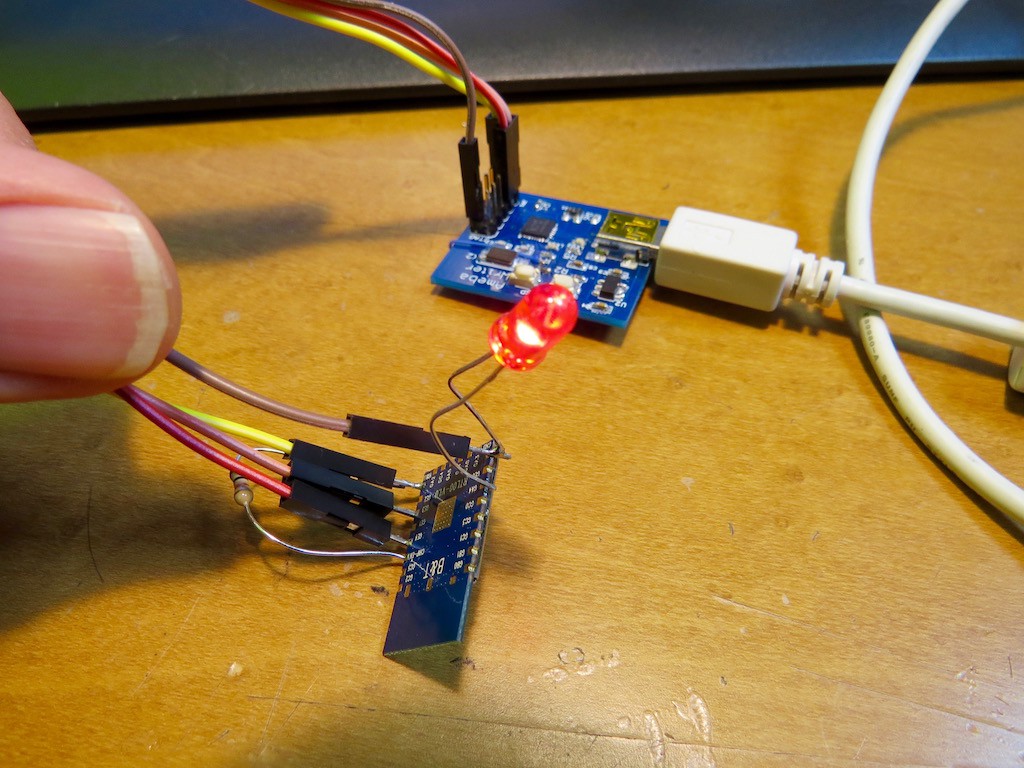 For operation check, one LED is connected between GA4 (D4) and ground. Selecting RTL00 in the board selection is all what we need to set up. (after finishing the setup of my previous log).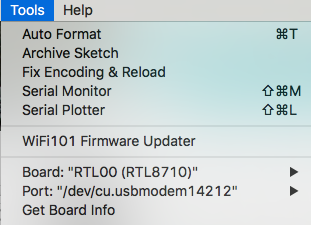 So now Let's make it blink!
Now LED is at D4, and really the same thing as general Arduino. Just pushing upload button will upload blink program...